Dear AZM Friend,
Imagine a soldier standing guard. It's dark and silent. Alexsey is thinking about his parents, but they are far away in Smolensk. It's Purim and others in the unit are receiving gifts from family, or getting leave to travel home, but this soldier remains alone. Alexsey knew he was Jewish while growing up, but his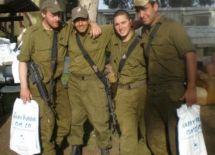 family never spoke of it. At 14 a friend brought him to a Jewish Agency youth club; at 19 he made aliyah to Israel, and today Alexsey is serving as a Lone Soldier in the IDF. Similar stories can be told about Daria from the Ukraine, Avi from LA or Roman from Kazakhstan.
But imagine the smile on the lips of any one of these soldiers when handed a package from a stranger from America, a mishloach manot Purim gift basket filled with goodies. There are some 2,500 Lone Soldiers serving in the IDF, soldiers who have made Israel their home without their families.
For more than two decades The American Zionist Movement (AZM) has sought to touch these Lone Soldiers and others with its Purim Connection—an opportunity for American Jews to demonstrate their solidarity with Israelis who serve on the frontline in defense of Israel and young Israelis living in stressful situations.
The Purim Connection is making a special effort this year to reach Lone Soldiers with Purim cheer. AZM is working closely with the Jewish Agency for Israel and the Lone Soldier Outreach Program to reach as many soldiers as possible. The Purim Connection will also bring baskets to disadvantaged children living in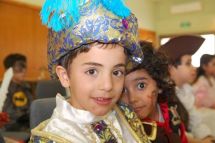 the North of Israel—children in a hospital in Afula, or studying in Tzfat, Rosh Pinna and other communities on the northern border.
Wouldn't you like to do something special this Purim? Even a small donation will help a young child or a lonely soldier feel cared for and remembered. Not only will these gifts improve the spirits of the receivers, it will also help support the Israeli economy, as all products used are made in Israel. In addition, in Israel, the mishloach manot packages will be delivered by young Jews: members of Zionist youth movements and students on year programs. This is one more tangible way in which we are building the connections between our young people and our homeland.
Your mishloach manot gift will tell an Israeli soldier or child that you care. It's a gesture that will long be remembered. But the deadline is coming up quickly. We ask that donations be received no later than February 19, 2010. Please don't delay! Scroll down and please your payment today.
We thank you; and Alexsey, Daria, Avi, Roman and all of Israel thanks you as well.
With Zion greetings,
Evelyn Blachor, Chair Janet Tobin and Joan Wachstein, Co-Chair
William D. Hess, AZM President
Please make your contribution by visiting our payment page.