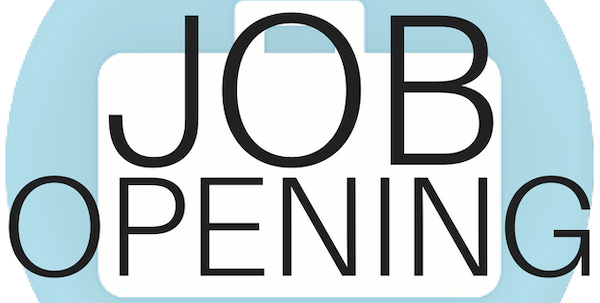 The American Zionist Movement (AZM) seeks a Program & Operations Coordinator.  This is an exciting opportunity to develop programs encouraging broad American Jewish community support for Zionism and Israel, and to work closely with the leadership of US Jewish Zionist organizations.
Primary Responsibilities – include but are not limited to:
Develop and implement internal and public programs – both in-person and online (webinars, seminars, conferences and events).
Draft, format and disseminate communications, including – social media content, a periodic newsletter, internal and external email blasts.
Organize board and committee meetings (in-person and online).
Coordinate logistics for external events.
Provide administrative support for office management functions.
Qualifications:
The ideal candidate will be a motivated self-starting and highly organized supporter of Israel and Zionism who is able to work with individuals and groups in the US and Israel from diverse backgrounds and viewpoints and:
Be creative in conceptualizing and implementing programs.
Be detail-oriented with strong organizational, time-management, technical, and logistical skills.
Be able to monitor and manage multiple projects and responsibilities simultaneously.
Be technologically savvy on office systems, databases, basic graphics and website maintenance.
Possess strong writing skills to draft correspondence, proposals and reports.
Be able to interface with colleagues, donors, community partners and clergy with warmth, a professional demeanor, and to communicate with clarity.
Be familiar with current events in Israel and with the landscape of Jewish, Zionist and Israel-related community organizations.
Have a track record as a self-starter who pursues excellence, with the maturity and self-discipline to work both independently, and in collaboration with a team.
Have demonstrated fluency in social media platforms and/or graphic design and/or marketing and have WordPress knowledge.
Have ability to work under pressure, take initiative, problem-solve, and be proactive.
Experience:
Bachelor's degree required.
3 to 5 years work experience in program development and implementation, communications, executive support positions or other similar organizational areas, preferably in a Jewish or Israel-related environment.
Benefits:
Paid vacation and sick leave, medical insurance, vesting in retirement plan, early closing for Shabbat and Jewish holidays.
Salary range:
$50,000 to $70,000, commensurate with experience.
Other:
This position reports to the Executive Director of AZM and based in-person in the AZM office in midtown Manhattan.
How to apply:
Send a CV and cover letter expressing interest in the position to: azm@azm.org (with Program & Operations Coordinator in email subject line).
The American Zionist Movement (AZM) is comprised of 42 national Jewish Zionist organizations and works across a broad ideological, political and religious spectrum linking the American Jewish community together in support of Israel, Zionism and the Jewish people. AZM is the U.S. Zionist Federation in the World Zionist Organization.
All applicants for employment shall be considered without regard to race, religion, color, creed, national origin, ancestry, age, gender, sex, pregnancy, sexual orientation, gender identity, gender expression, marital status, physical or mental disability, medical condition, genetic information, military or veteran status, or any other classification protected by law.