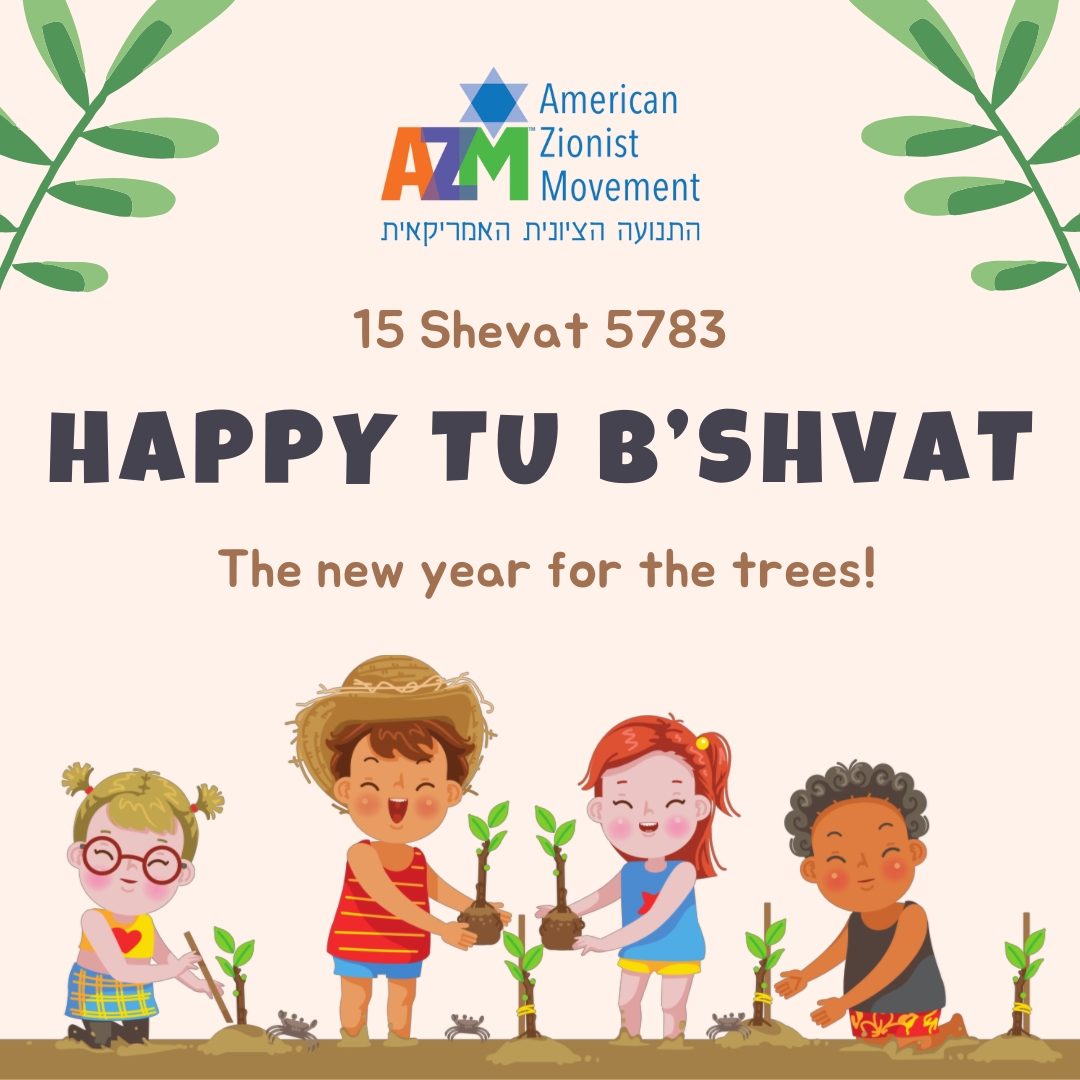 Tu B'shvat is the Jewish New Year for Trees.
Materials are provided below to help individuals, families, schools, and synagogues to celebrate Tu B'shvat and our connection to the land of Israel and the people of Israel.
Tu B'shvat is an ideal time to focus on Israel and is also a way to infuse Zionist identity with a green consciousness.
RESOURCES
World Zionist Organization:
WZO Department of Irgoon and Israelis Abroad
WZO Beit Ha'am Z Talks TuBishvat Haggadah/Ecological Tikkun Olam
WZO Zionist Enterprises Department
Jewish Agency for Israel: Studies in Jewish Tradition and Activity Ideas
Keren Kayemeth LeIsrael-Jewish National Fund:
My Jewish Learning: Tu Bishvat 2023
Materials and Activities for Tu B'Shvat from AZM Organizations: