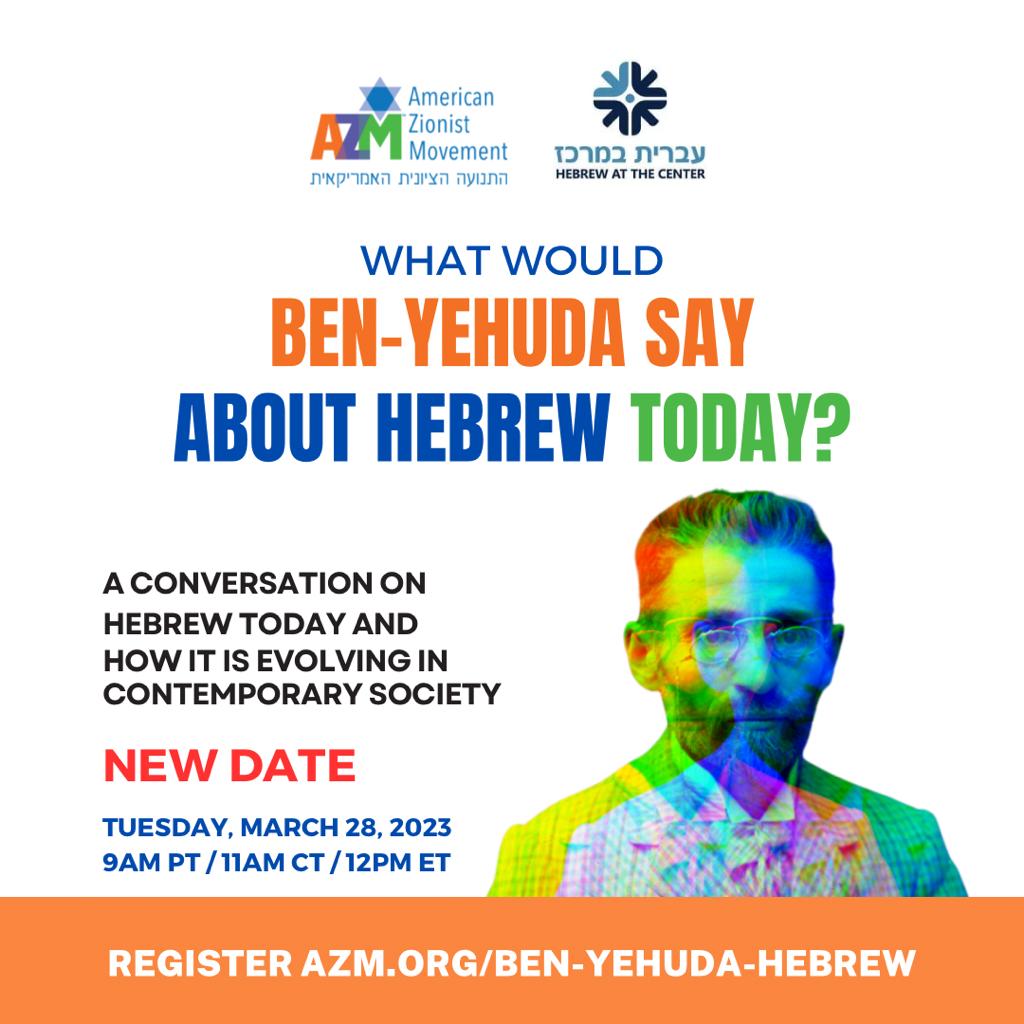 As we enter the second century since the passing of Eliezer Ben Yehuda, would he
Read More »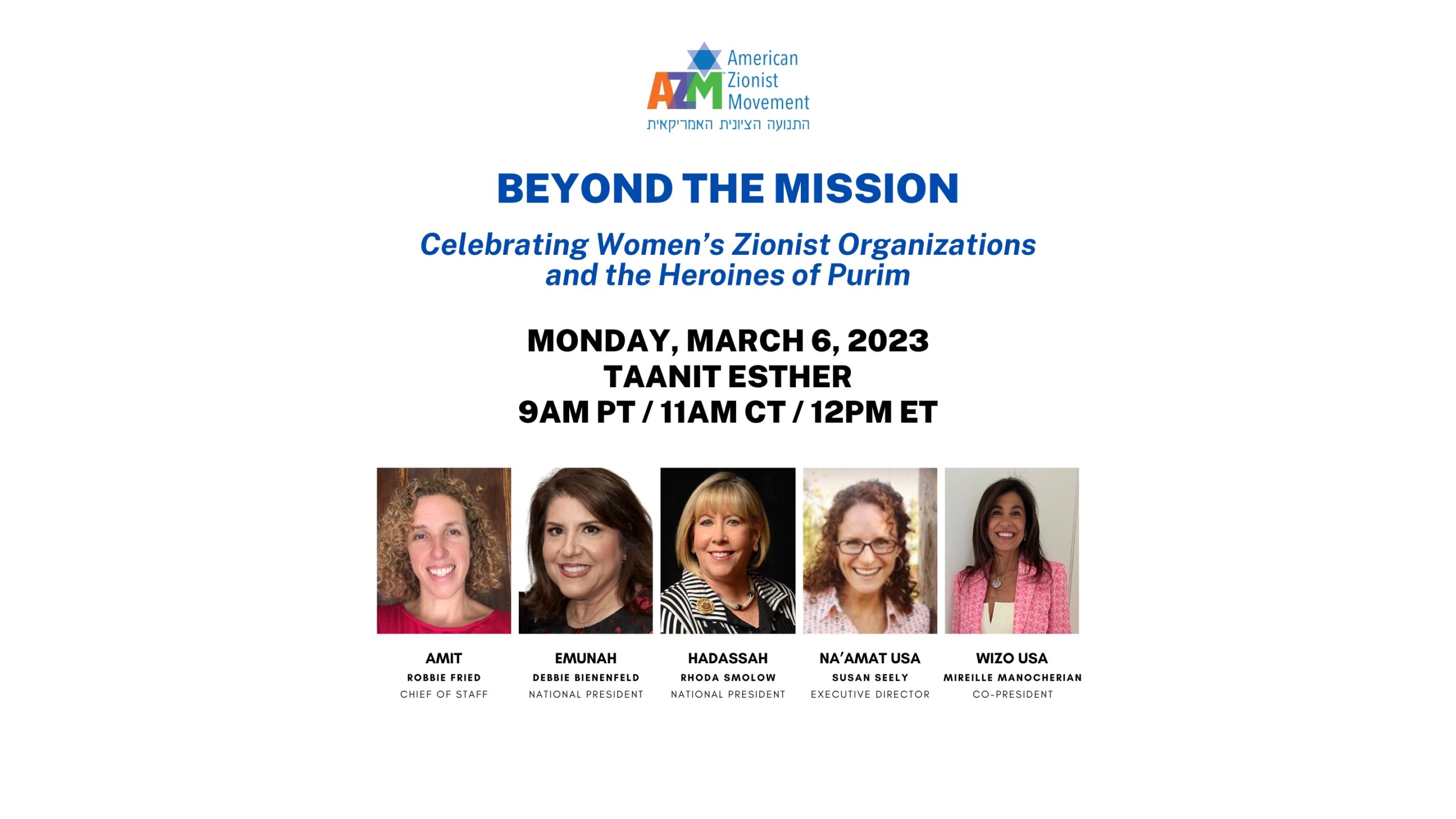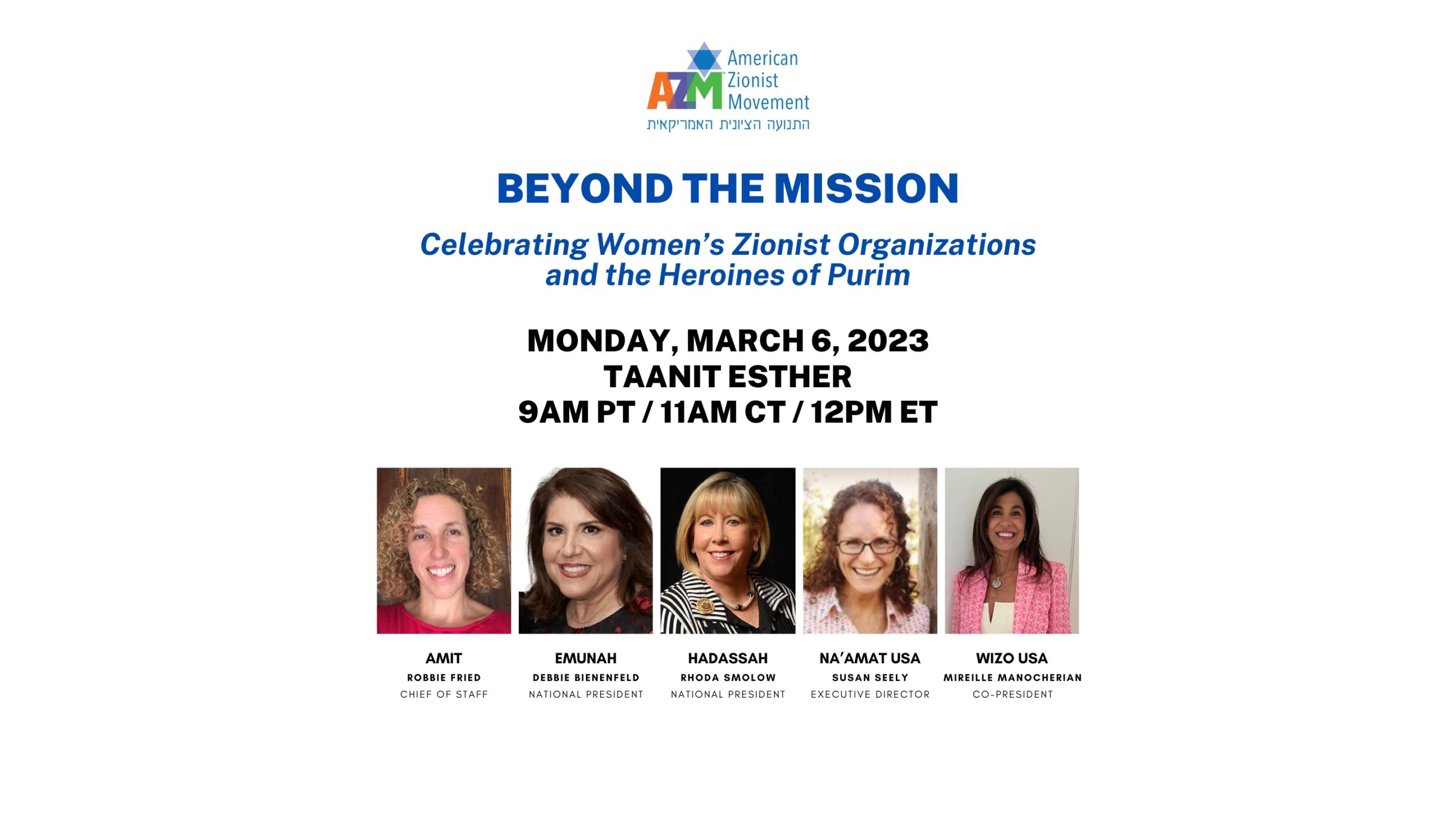 On the eve of Purim and during Women's History Month, all are invited to join
Read More »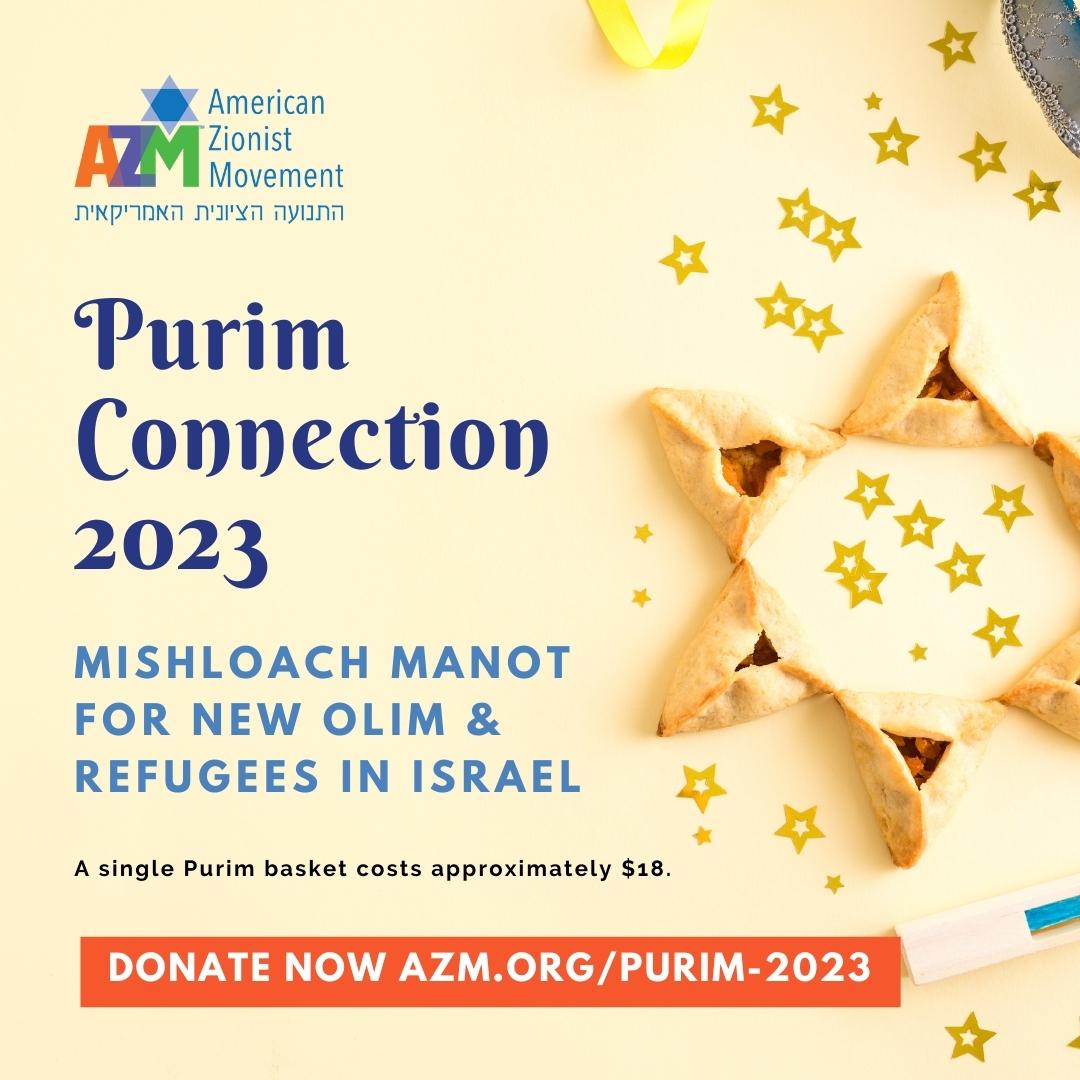 PURIM CONNECTION 2023 MISHLOACH MANOT FOR NEW OLIM & REFUGEES IN ISRAEL On March 6-7,
Read More »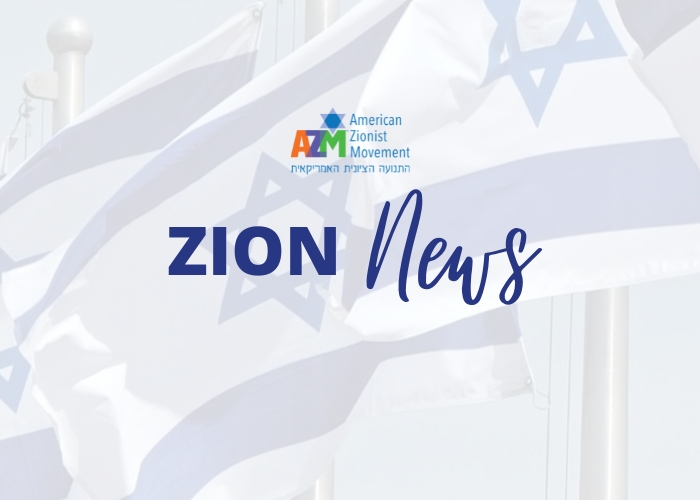 As the convening body of 41 national Jewish Zionist groups in the United States, AZM
Read More »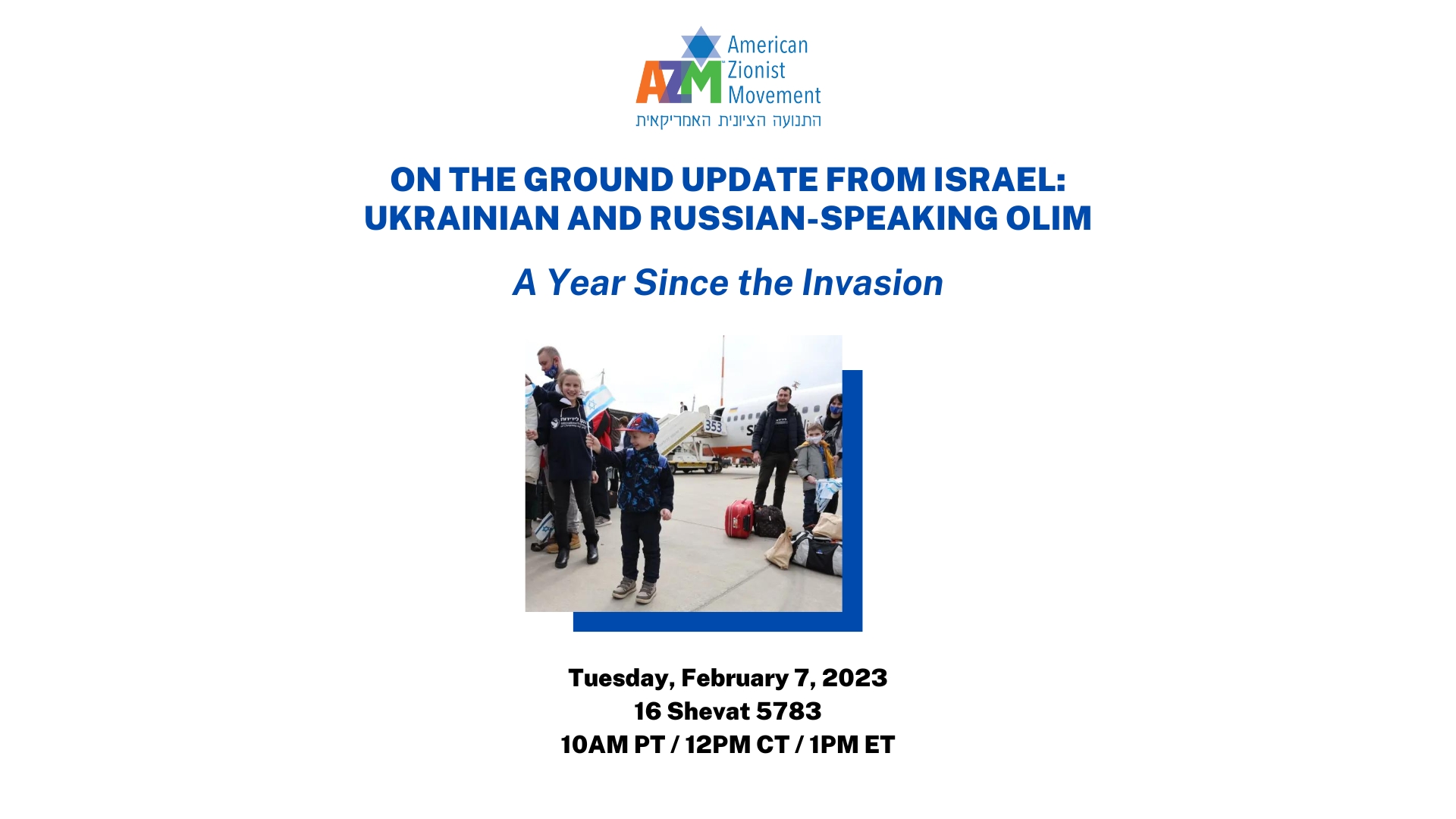 In this past year, tens of thousands of Ukrainian and Russian speakers have fled to
Read More »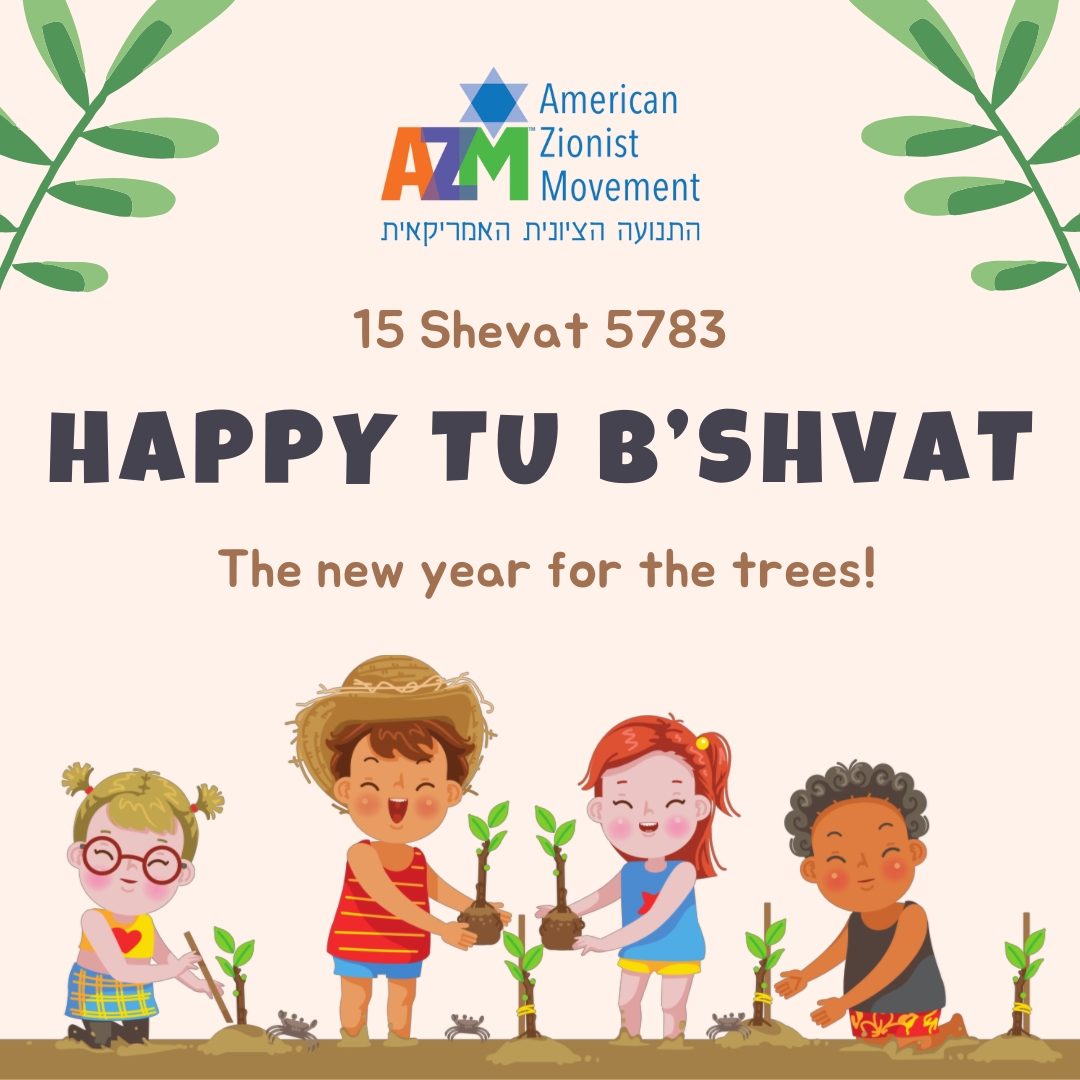 Tu B'shvat is the Jewish New Year for Trees. Materials are provided below to help
Read More »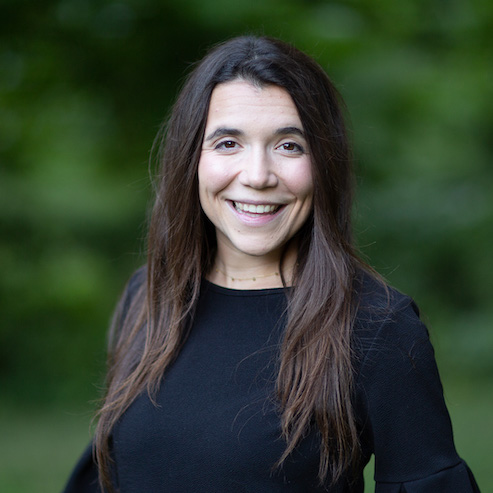 The Helyn B. Reich Memorial Scholarship Fund was established in 1995 in memory of Helyn
Read More »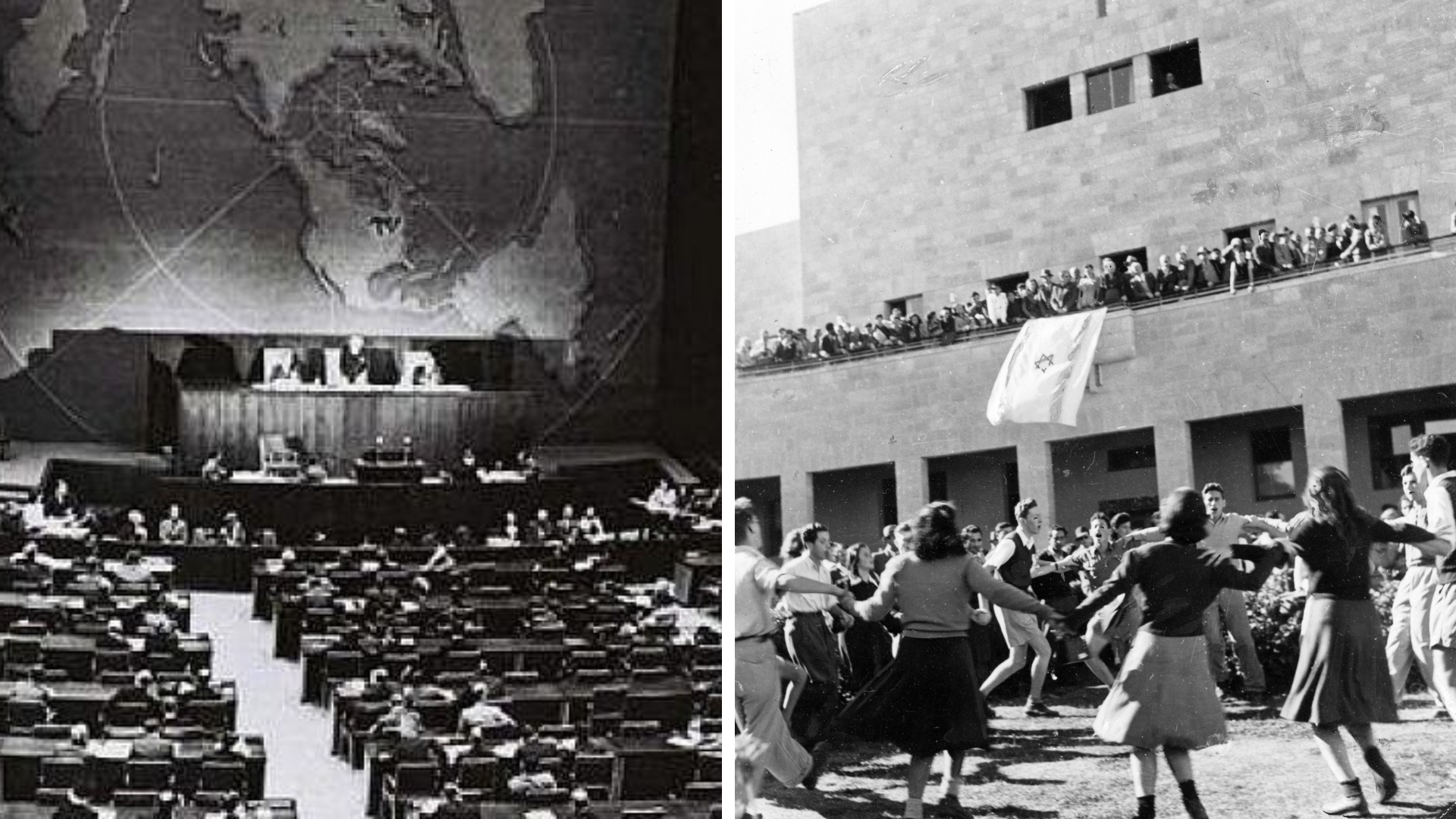 On November 29, 1947 the United Nations adopted Resolution 181 – the Partition Plan, which
Read More »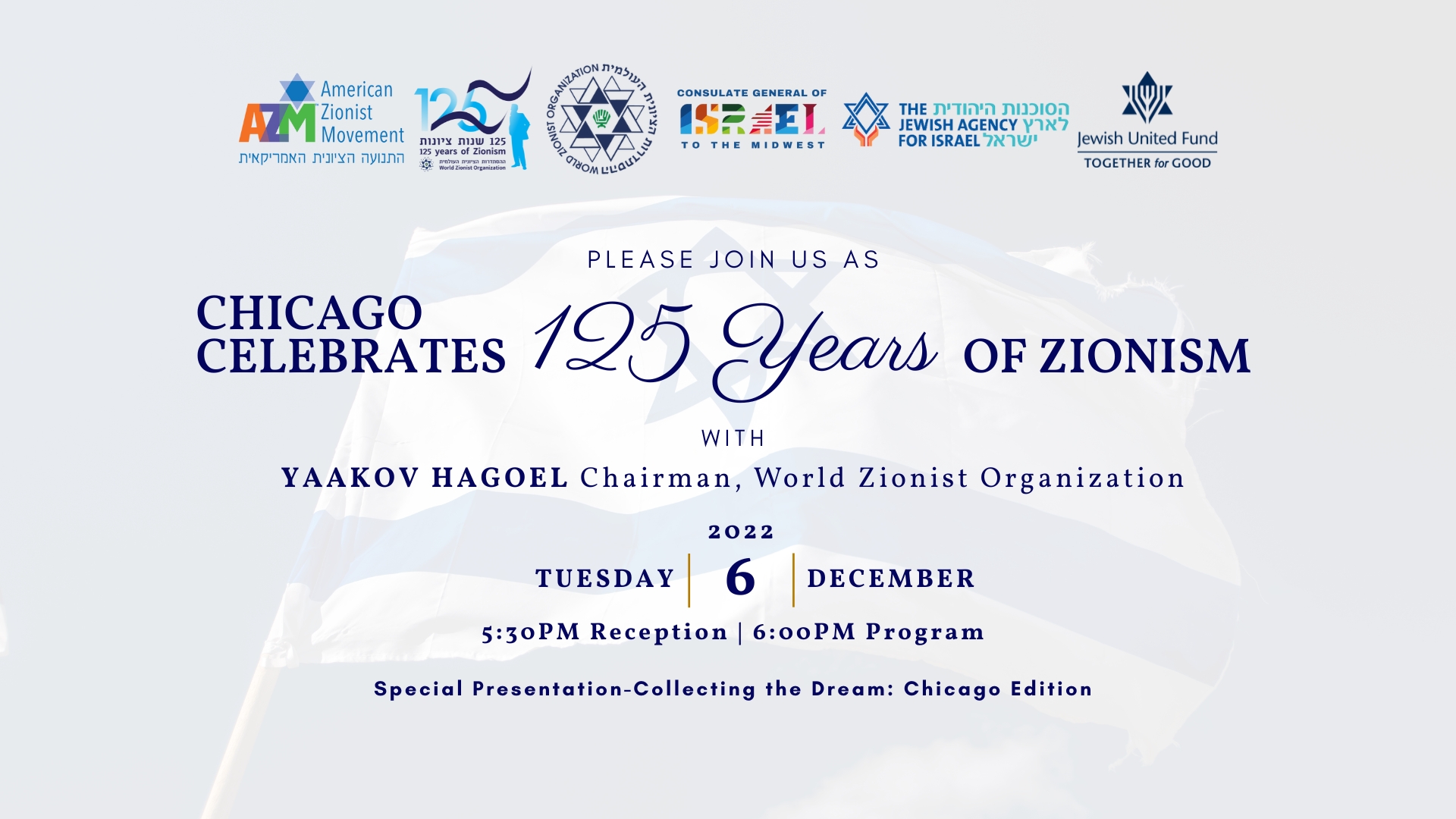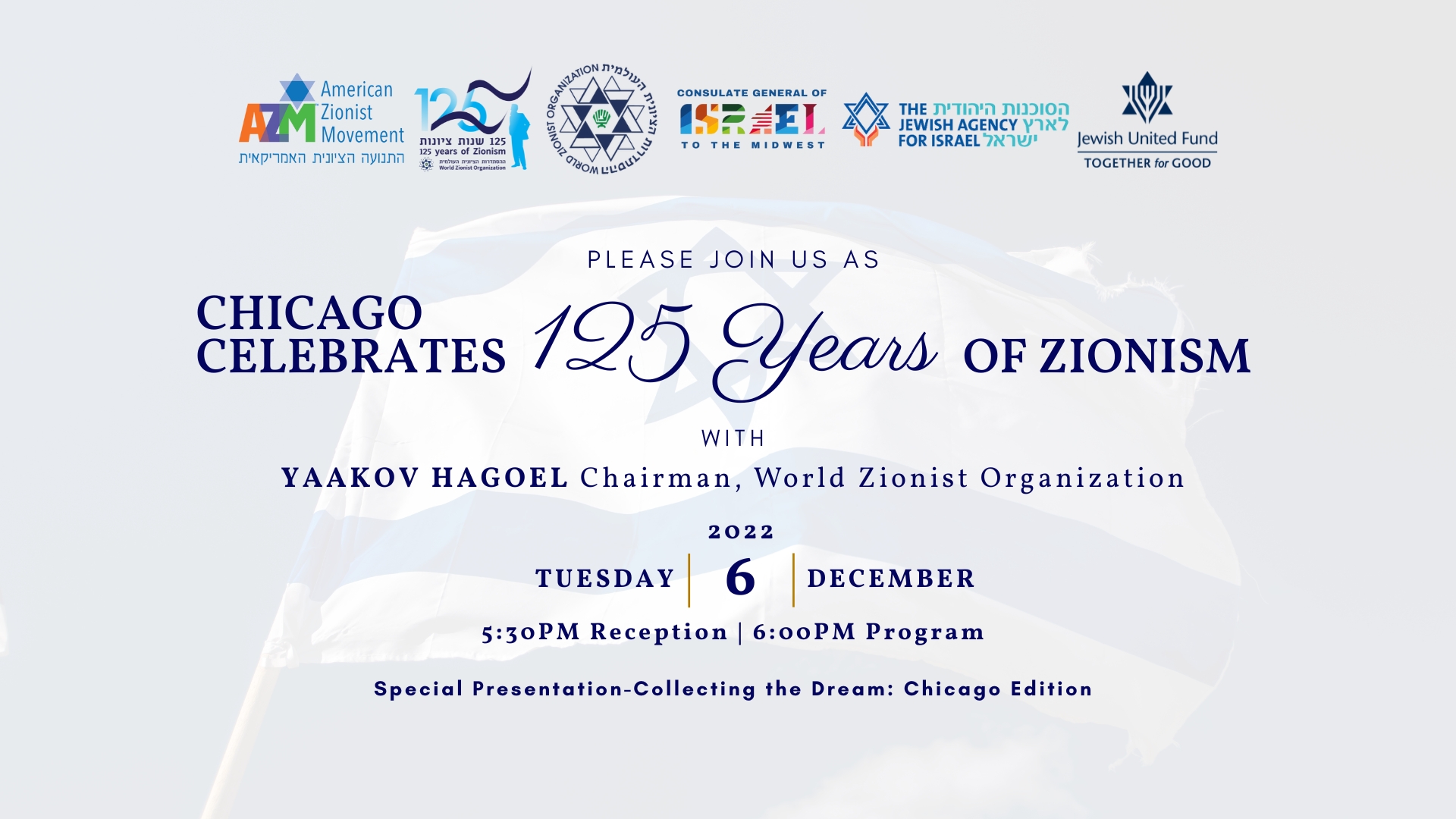 Please join us as Chicago Celebrates 125 Years of Zionism with Yaakov Hagoel, Chairman, World
Read More »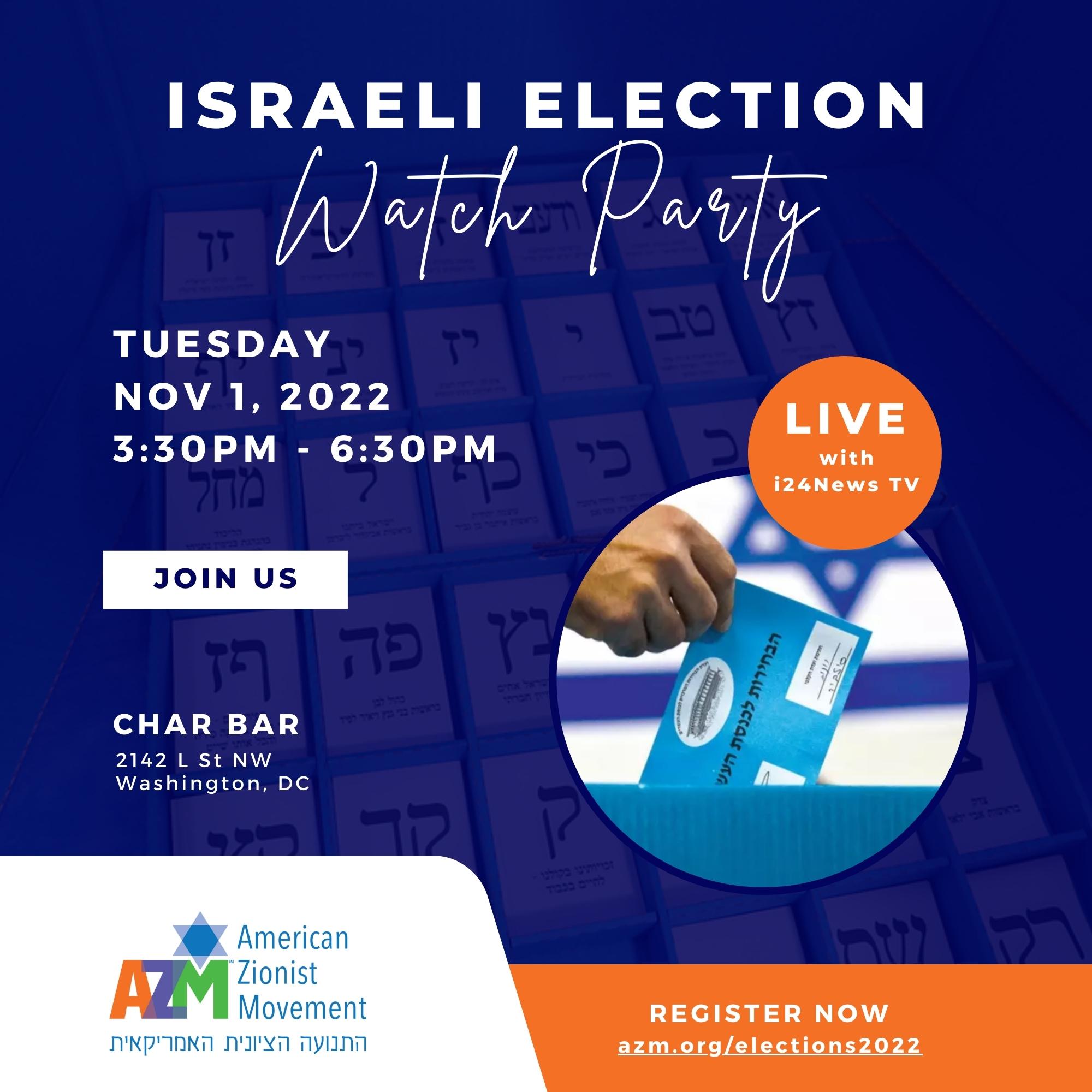 ISRAEL ELECTION WATCH PARTY The American Zionist Movement held an Israeli Election Watch Party with
Read More »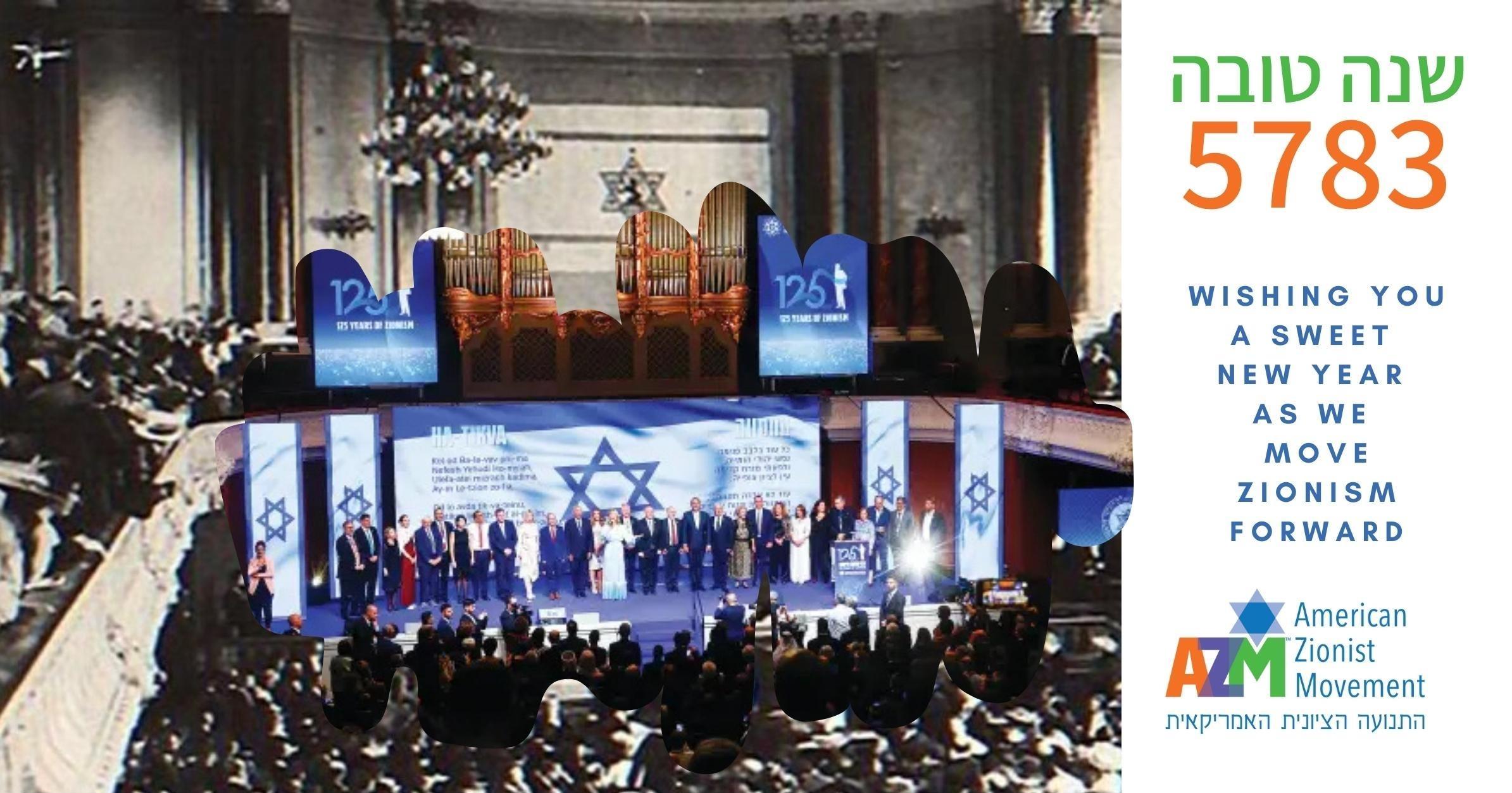 Send a Rosh HaShanah eCard! Simply click on one of the images below to get started.
Read More »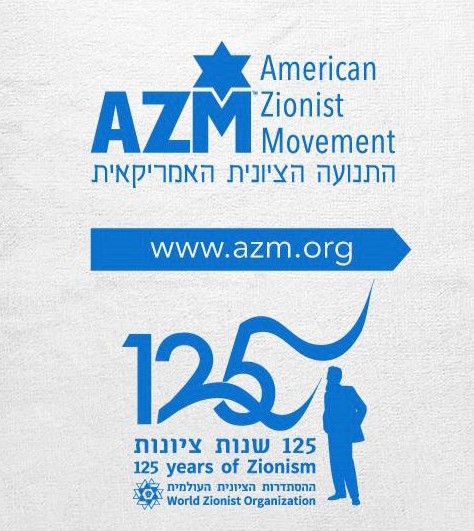 Jewish leaders from the United States will go to Basel, Switzerland this week with the
Read More »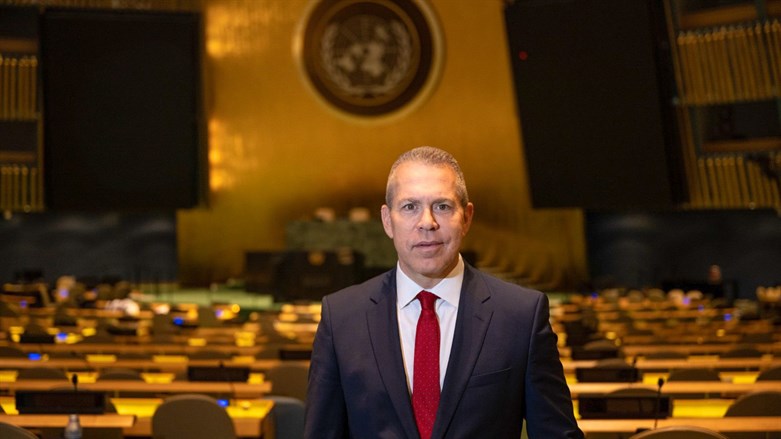 The American Zionist Movement (AZM) has been approved for NGO Special Consultative Status by a
Read More »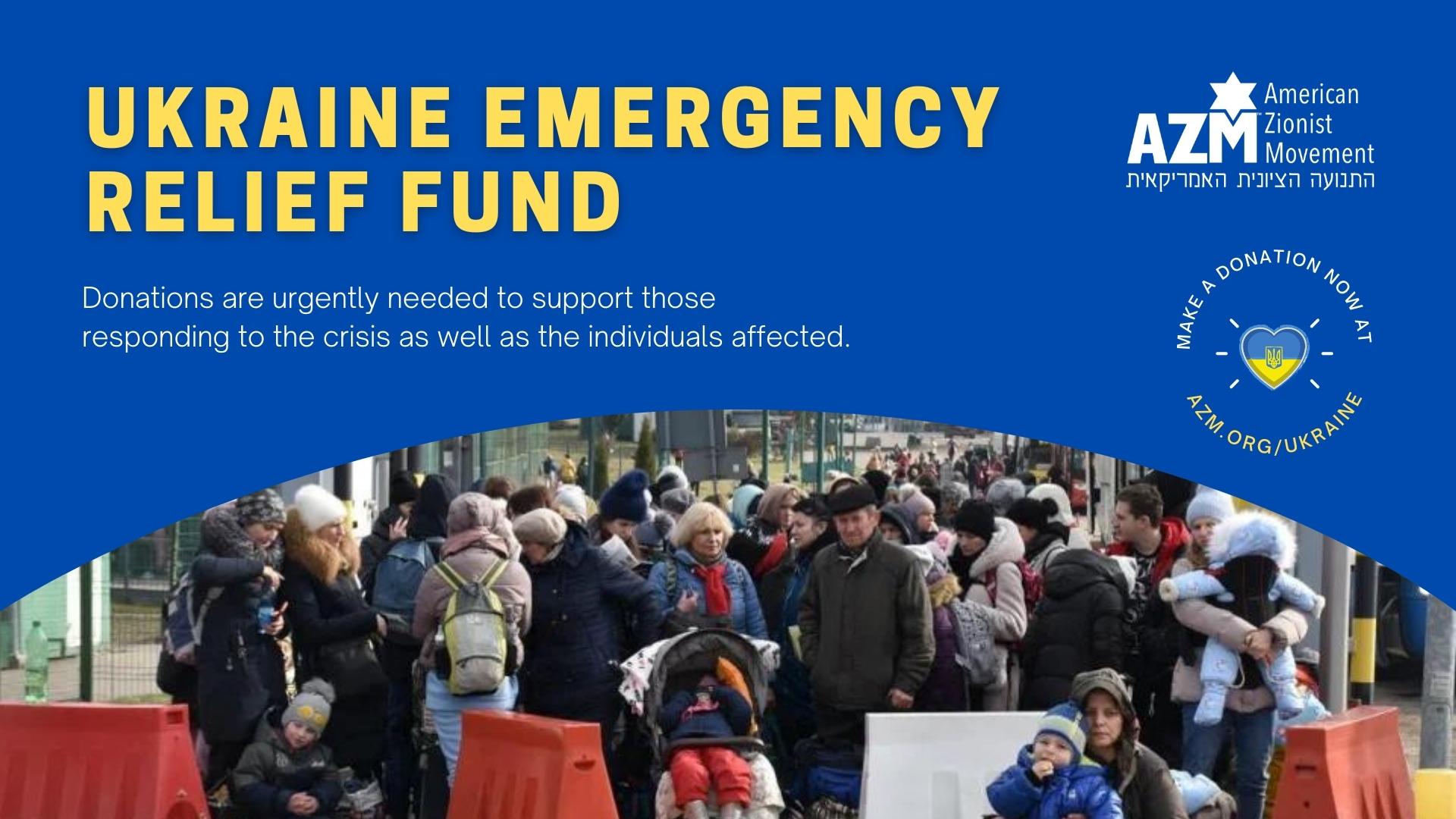 The American Zionist Movement (AZM) stands in solidarity with the Jewish community of Ukraine during
Read More »