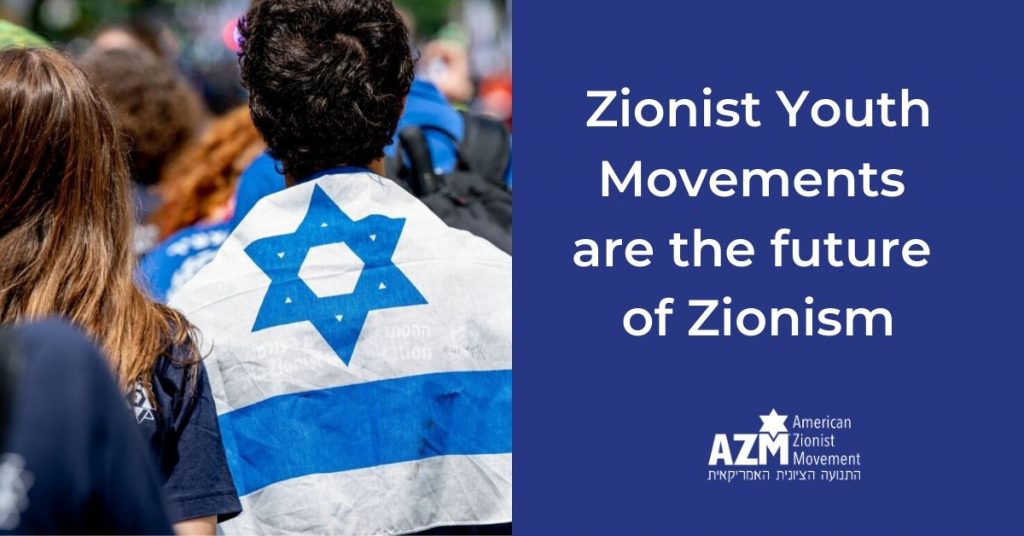 On this Tuesday, May 5th, AZM is participating with many other non-profits in a special emergency #GivingTuesdayNow campaign. The annual Fall "Giving Tuesday", the largest international day of generosity, has become an important occasion for Tzedakah, Chesed and community donations to charitable organizations. This additional #GivingTuesdayNow is a global "day of unity as a response to the unprecedented need caused by COVID-19."
Our many Zionist youth movements are the future of Zionism in America. For many years these important organizations have inspired our teens and students to learn about, love and advocate for Israel. As we approach the coming Summer our Zionist and Jewish youth groups are facing a particularly dire situation with severe implications for our movement. Due to the coronavirus crisis all have had to change their programming this Spring and can no longer bring together young people for the many events that inspire and connect them to Zionism. Most have cancelled summer travel programs, overnight and day camps, and trips to Israel. Tens of thousands of our Jewish youth in America will miss an opportunity to visit Israel this summer or to experience a camp or program that will link them forever to their heritage and to Israel. There will be a lasting impact and loss for Zionism and Israel among youth, parents and families and alumni.
Summer camps and programs not only serve as a place for young Jewish kids and teens to come together, but they also serve as the economic foundation for the majority of our Zionist youth movements. Without revenue from summer activities, it will be extremely difficult for these organizations to continue to operate into the next year educating and engaging our youth towards being the next Zionist leaders in America. Our Zionist youth groups are at the heart of our movement by constantly generating new passion and fresh energy, moving Zionism Forward in the United States. Without our Zionist youth, the future support for Zionism in America will be in jeopardy.
AZM is determined to sustain the future of Zionism in the United States by sustaining the future of these organizations. We have created an AZM Zionist Youth Emergency Fund and need your support help to keep the heart of our movement alive. Please make a tax-deductible contribution for #GivingTuesdayNow to the AZM Zionist Youth Emergency Fund so we can continue our work and assist struggling Zionist Youth organizations across the country.
To make a contribution, please fill out the form below: