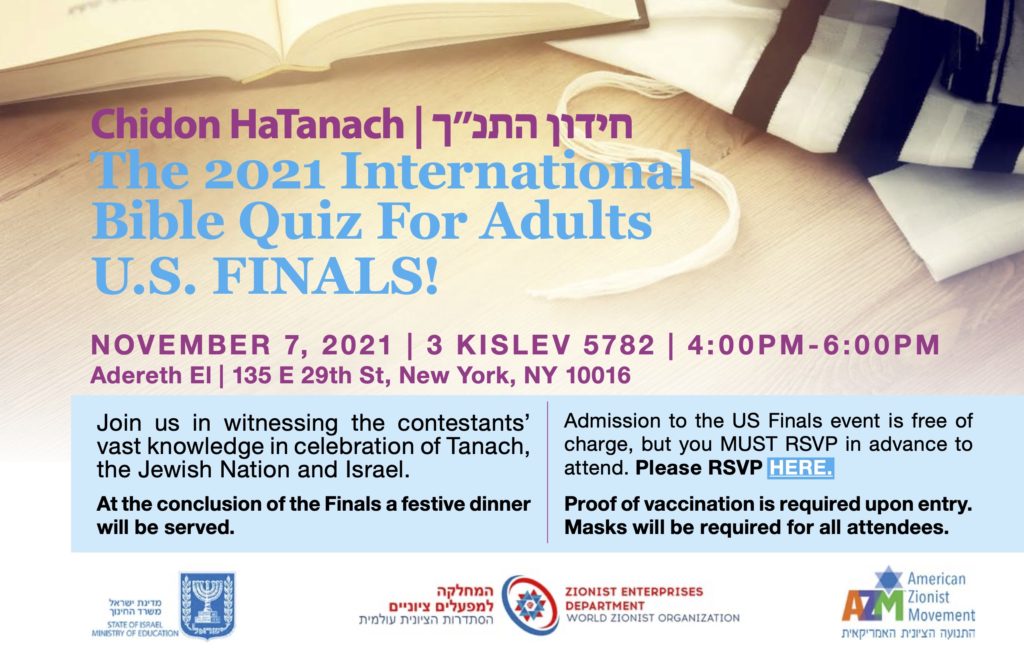 Come experience the excitement of a Chidon HaTanach championship right here in New York!
The World Zionist Organization, in cooperation with the American Zionist Movement and the Israeli Ministry of Education, will be holding the national finals of the Chidon HaTanach (Bible Contest) for adults.
Sunday, November 7th, 2021 (3 Heshvan 5782)
4-6 PM
At Congregation Talmud Torah Adereth El, 135 E 29th St, New York, NY 10016
The fun, game-show style competition will be accompanied by videos and live musical performances. Come marvel at the contestants' knowledge while also enjoying a lively celebration of Tanach and Israel!
At the conclusion of the Finals, a festive dinner will be served!
Attendance is FREE, but pre-registration is required – click here for registration.
See Prior Chidon HaTanach events