The Helyn B. Reich Memorial Scholarship Fund was established in 1995 in memory of Helyn B. Reich, wife of founding AZM President Seymour D. Reich. Reich scholarships are awarded each fall and spring to a limited number of American students who have chosen to study at one of several designated Israeli universities or post-college long-term programs in Israel. The scholarship seeks to recognize candidates who have demonstrated academic excellence, pro-Israel activity in their personal lives, and a dedicated commitment to future involvement with the Jewish and Zionist community in the United States.
The American Zionist Movement is pleased to announce the winners of the Fall 2018 Helyn B. Reich Memorial Scholarship. The recipients are accomplished young Americans Zionists dedicated to AZM's mission, who are thrilled to be spending the next year living and immersing themselves in Israel.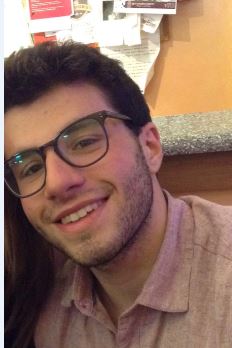 Roy Buchler holds a Bachelor's degree in Political Science and Near Eastern and Judaic Studies from Brandeis University. Roy is a member of the Coalition Against Anti-Semitism in Europe and was involved with Brandeis Israel Public Affairs Committee on campus. He has already spent significant time in Israel through various programs, including having volunteered on a Kibbutz, and is excited to participate in the Israel Government Fellowship. He is eager to create long-lasting connections to the State of Israel. He also hopes to find ways to strengthen the relationship between the Jewish Diaspora and Israel.
Read Roy's essay on his personal connection to Zionism
---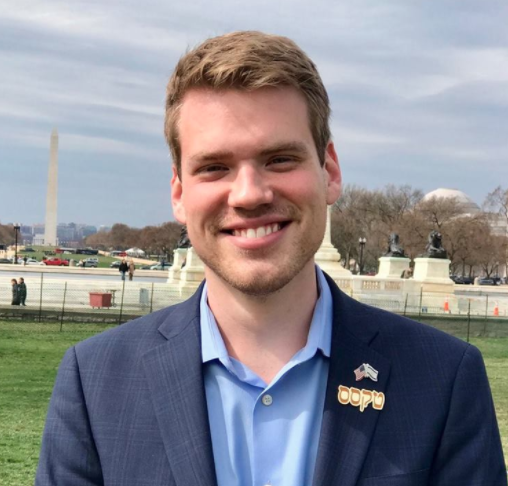 Graeme Campbell holds a B.A. in Jewish Studies, History and Hebrew from the University of Texas at Austin. He has been involved with Camp Judaea Texas. He was also an intern on his campus Hillel as well as its co-president. Additionally, he has participated in various programs such as JNF's Alternative Winter Break, Birthright, and Hamerkaz. During his freshman year, he was a member of a successful start-up organization, "Unify Texas", which helps combat BDS on campus.
Graeme has been described in his recommendation letters as a "natural leader." He hopes to be working as a Jewish communal professional and will be participating in the Israel Government Fellows Program in Jerusalem this year.
Read Graeme's essay on his personal connection to Zionism
---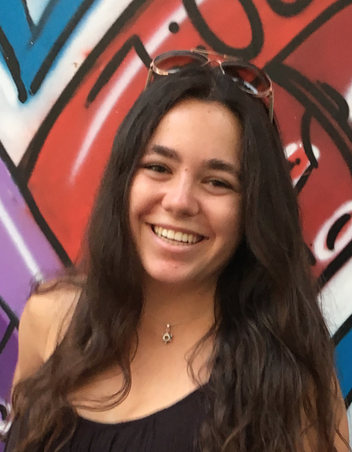 Adah Forer graduated this year cum laude with a Bachelor's degree in History from UC Berkeley. She has worked as a StandWithUs fellow, Israel21C Digital Ambassador, AJC intern, and president of the leading pro-Israel group in college, Tikvah. Adah was also an undergraduate fellow at the Berkeley Institute for Jewish Law and Israel Studies where she planned academic events for students about the Jewish experience and Israel studies.
She writes that "Educating leaders in both Jewish communities and other ethnic/religious communities will ensure that our narrative and story of Jewish revival in our national homeland, Israel, continues to protect our people's future and inspire other persecuted minorities across the world to throw off their chains and achieve self-determination. Israel may be seventy years young, and the Zionist movement merely a century old, but our roots dig deep and will never be displaced again."
Adah will be an Israel Government Fellow this upcoming year and hopes to work on policies that strengthen both Israelis and worldwide Jewry. She aims to promote Israel's image in the world, and effectively challenge anti-Semitism around the globe.
Read Adah's essay on her personal connection to Zionism
---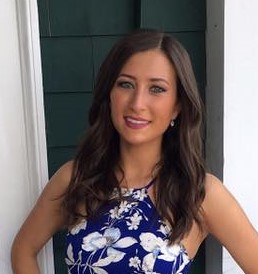 Sasha Goodman attended CUNY College of Technology as well as Hunter College. She served for two years as the social chair of the NYU Chapter of Meor, and engaged students on topics related to Judaism and Israel. She has also proudly staffed her first Birthright trip this year.
Sasha will be interning in Israel through the 'Israel by Design' program and is excited to grow professionally while learning firsthand what living in Israel is like.
She is passionate about reconciling social justice and Zionism, as she mentions in her essay "nowadays, it can be incredibly difficult to find a voice for Israel in the midst of the social justice world I am so strongly part of. Many are quick to attack Israel over the plight of the Palestinians. While I, a progressive advocate for human rights and social justice, understand that the current political climate is hard, and oftentimes disappointing, I firmly defend Israel."
Read Sasha's essay on her personal connection to Zionism
---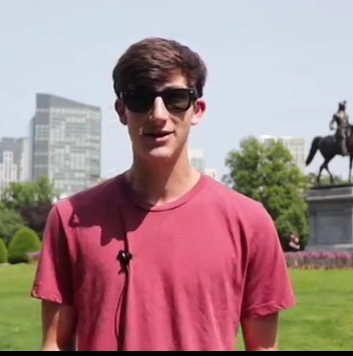 Noam Kahn graduated from Skidmore College this past May with a degree in Management and Business. On campus, he was involved with Hillel as an active student leader. He is passionate about entrepreneurship and the start-up environment and has participated in the Birthright Excel Ventures Fellowship, a leadership program for American and Israeli students who want to create their own Israeli start-up companies.
Noam will be attending a 6 month internship program in Tel Aviv through WUJS, and his goal is to "not simply to immerse [himself] in the startup community of Israel but also deepen [his] understanding and connection to Zionism and the Jewish community more generally."
Read Noam's essay on his personal connection to Zionism
---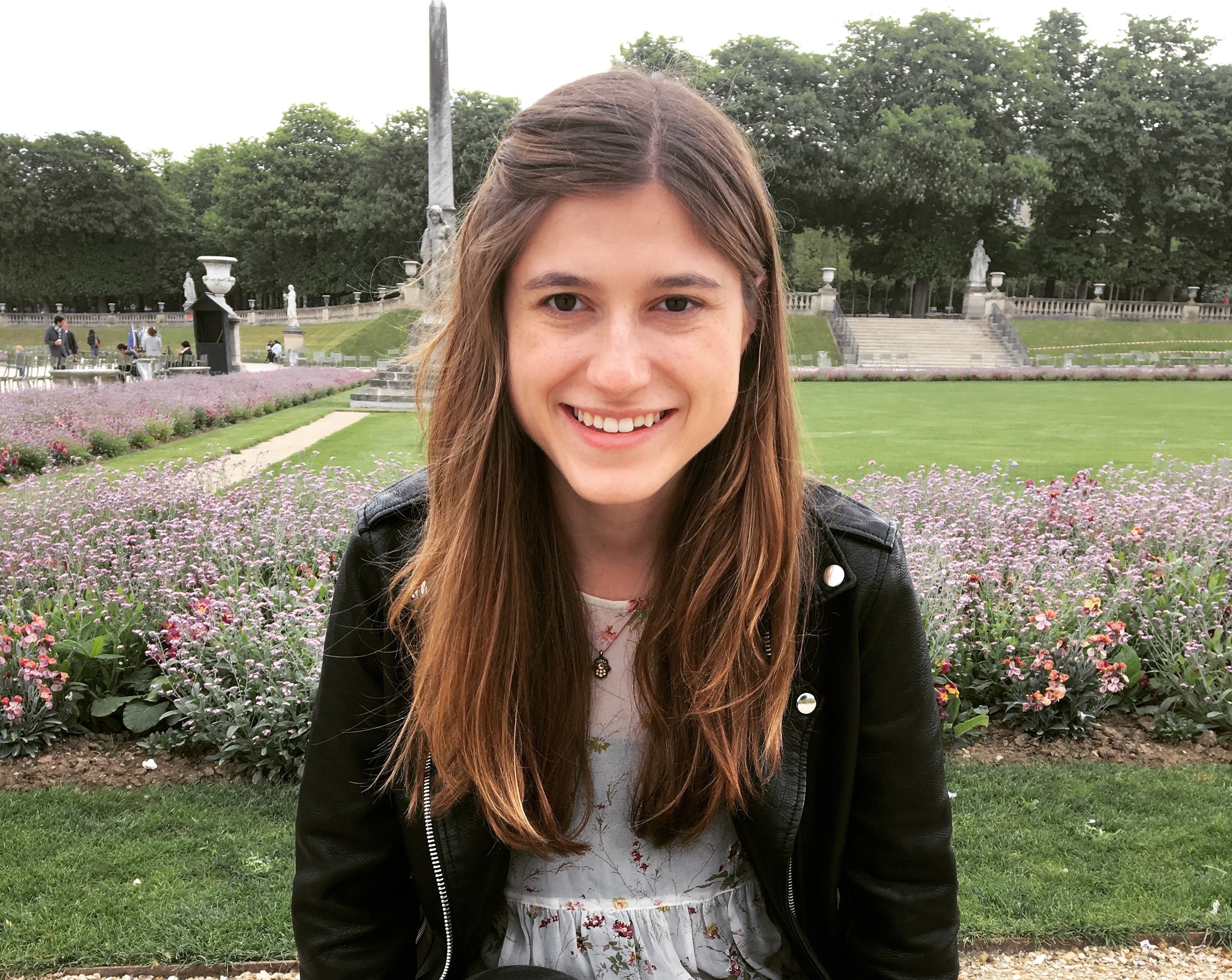 Sydney Solomon graduated with High Honors from Oberlin College with a degree in politics. She has traveled numerous times to Israel, participated in Young Judaea Year Course following her High School graduation, and has been involved with Hillel and Chabad on campus as well as the JCRC. She writes that "Zionism seeks to preserve the unique character of the Jewish People in Israel. Being a Zionist today means that Jews, just as much as other groups, have a right to maintain their heritage without discrimination or persecution."
She will be participating in the Israel Government Fellowship program and is excited to not only gain professional experience but also to build her own connection to Israel.