The Helyn B. Reich Memorial Scholarship Fund was established in 1995 in memory of Helyn B. Reich, wife of founding AZM President Seymour D. Reich. Reich scholarships are awarded each fall and spring to a limited number of American students who have chosen to study at one of several designated Israeli universities or post-college long-term programs in Israel. The scholarship seeks to recognize candidates who have demonstrated academic excellence, pro-Israel activity in their personal lives, and a dedicated commitment to future involvement with the Jewish and Zionist community in the United States.
The American Zionist Movement is pleased to announce the winners of the Fall 2014 Helyn B. Reich Memorial Scholarship. The recipients are accomplished young Americans Zionists dedicated to AZM's mission, who are thrilled to be spending the next year living and immersing themselves in Israel.

Rose Bayer will be volunteering as an EMT for Magen David Adom while in Israel with MASA's Career Israel program. Her commitment to Israel is so strong that she extended her time there before even starting the program. Rose plans to become a doctor and believes working hands on in the medical field before attending medical school is crucial to the learning process. The experience she will gain from working in Israel specifically, she says, will prepare her to interact with immigrants and foreign patients at later stages in her career as well as provide her with a different perspective of health care.
Rose's love of helping others shines through in her outlook on Zionism. "Zionism is an unconditional love and support for not just a nation, but also a people," she said.
---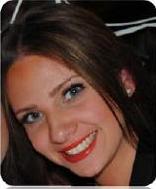 Erica Bergstein is excited to spend 10 months in Israel with the Israel Government Fellows program, affiliated with the Menachem Begin Heritage Center. She hopes that her internship in a governmental office will advance her leadership skills as well as provide new and deep connections with Jews and Israelis from all backgrounds. Erica is active in her local Jewish community in Baltimore and, after her immersion in Jewish history and culture while in Israel, intends to be a resource for others when she returns to the United States.
With a Master's Degree in Emergency Health and her related experience in that field, Erica believes she is uniquely qualified to work in the Israeli government and will gain insight on how Israel deals with the challenges it faces to ensure the State's safety and security.
"A state like none-other, the Zionist movement has allowed Israel to be the homeland for Jews all over the world…" she said. "However, it is evident that this would not be possible without the groundwork and function of the Israeli government."
---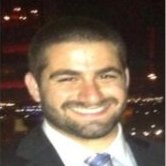 Samuel Crystal has been fascinated by the history of the Land and people of Israel since he was young. Fittingly, he will be interning at an Israeli government office or similar organization through MASA's Israel Government Fellows program.
Samuel's love of archeology and history has inspired him to learn more about politics and lobbying, and he would like to work in a related field when he returns to the United States. "I see [Israel] as the land my ancestors died for, a safe haven, and a fascinating window into the ancient lives of the Jewish people, as well as many other cultures," he said.
---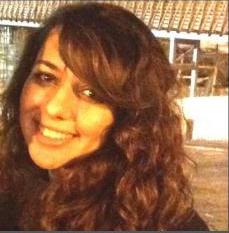 Through MASA's Career Israel program, Tamara Gavrilov will be putting her legal expertise to good use when she works as a Foreign Law Clerk for Judge Daphne Barak-Erez of the Supreme Court of Israel. As an attorney, Tamara is looking forward to the opportunities she'll have to practice legal research as well as to learn more about the political dynamics in Israel.
An attorney specializing in Tamara has been an active supporter of Israel since high school. She advocates for Israel and related causes through diverse methods ranging from legal action to fundraisers to skydiving. "Zionism …[gave me] a sensation of personal responsibility, as both a Jew and a citizen of the world, that I continue to carry with me today," she said.
---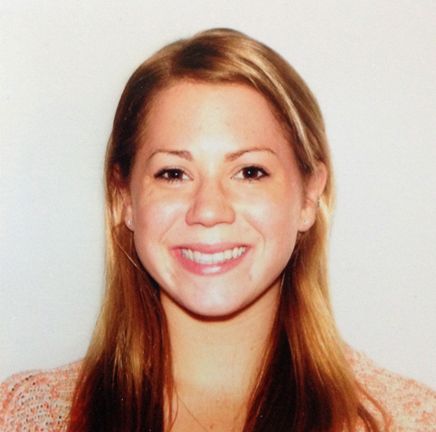 To add new experiences to her love of the environment, Lindsay Gordon will be working at the Zalul Environmental Association in Israel through MASA's Career Israel program. There, she will both advance her professional goals as well as attend seminars, take an Ulpan class, volunteer, and travel around Israel.
Since she first visited Israel on her Birthright trip, Lindsay has felt a connection to Israel and has had a strong desire to return there. She is excited to do her part to support Zionism and believes there are endless opportunities to grow and learn as a Zionist. "Zionism is to embrace Judaism; to represent all that Jewish People have accomplished centuries and millennia before us and build upon those accomplishments with confidence and pride despite obstacles," she said.
---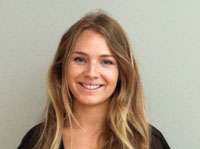 This fall, Bailey Mezan will be participating in the MASA Career Israel program, working at the Israeli Society for Preservation of Israel Heritage Sites. In keeping with her love of activism, her position there will allow her to conserve, rehabilitate, and promote sites that present Israel's modern history.
On her first trip to Israel, Bailey was amazed at how open everyone was about their Judaism. She realized that we must fight for the recognition of Israel so that Jews will always be able to express their religion and continue to thrive. "Being a Zionist means never again allowing the Jews to dissolve into another nation; for we will never be the same as the rest of the world," she said.
---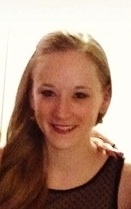 Despite growing up in a small town in New Hampshire with very few Jews, Hannah Southworth has embraced Judaism and her relationship to Israel. She will be working in Tel Aviv at a women's health-related organization through the WUJS Intern Tel Aviv program, taking advantage of her background in women's health and non-profit administration.
Hannah is a trained Doula and wants to have a career in midwifery. She hopes to attend births in Israel and to record women's birth stories. Hannah believes that learning about women's care and births in Israel will provide her with invaluable experience as a health care provider, no matter which country she works in.
Hannah wants to spend her career helping to enhance the birth experience for Jewish women. "I believe that being a Zionist today means that I should give back to the community that gave so much to me," she said.