The Helyn B. Reich Memorial Scholarship Fund was established in 1995 in memory of Helyn B. Reich, wife of founding AZM President Seymour D. Reich. Reich scholarships are awarded each fall and spring to a limited number of American students who have chosen to study at one of several designated Israeli universities or post-college long-term programs in Israel. The scholarship seeks to recognize candidates who have demonstrated academic excellence, pro-Israel activity in their personal lives, and a dedicated commitment to future involvement with the Jewish and Zionist community in the United States.
The American Zionist Movement is pleased to announce the winners of the Spring 2019 Helyn B. Reich Memorial Scholarship. The recipients are accomplished young Americans Zionists dedicated to AZM's mission, who are thrilled to be spending the next year living and immersing themselves in Israel.

Stephanie Babcock became passionate about Israel in college, and was an active member of Hillel as well as a co-founder of the first pro-Israel group on campus. To strengthen her connection with Israel, Stephanie visited Israel on a Birthright trip, learning about the country's history and culture in a whirlwind tour.
Stephanie will be attending Israel Teaching Fellows for the upcoming year, where she will teach English to Israeli students.
In the future, Stephanie plans to remain engaged with Israel and pro-Israel advocacy through a career in government. She vows to continue her fight for social justice and to strengthen U.S.-Israel relations. "Branching out in this way, to me, is the embodiment of what Zionism means today: not only knowing what Zionism was and is, but being a part of what it can become," she said.
---
Chantel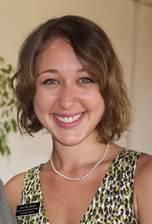 Braley's passion for Israel was ignited on her first visit there, for her Bat Mitzvah. Overwhelmed by the kindness and inclusiveness of the Jewish community, she vowed to give back to it. And she has kept that promise, studying religion and Jewish studies in university, working and volunteering for local Jewish organizations, and taking Hebrew classes at an Israeli ulpan. This fall, Chantel will be attending the World Union for Jewish Students (WUJS) Arts Tel Aviv program, where she will have an arts-related internship as well as studio time to further develop her portfolio.
Chantel is a talented artist, and has written and illustrated several children's books. Her goal is to create children's literature in both Hebrew and English to foster positive relationships between Jews in Israel and the Diaspora, focusing on tolerance, multiculturalism, and diversity. "My personal connection with Zionism is one of political, spiritual, and personal passion, and because I am operating from an American perspective, I see my main means of Zionist expression tied to the diaspora responsibility of Israel advocacy and protection," she said.
Chantel is an advocate of upholding Zionism's vision of universal values, social justice, and equality, and believes that Palestinian Arabs should also have a right to national sovereignty. She contends that "contemporary Zionism must embrace and work toward the democratic concept that all citizens have a right to life, liberty, and happiness," and hopes she can contribute to that goal.
---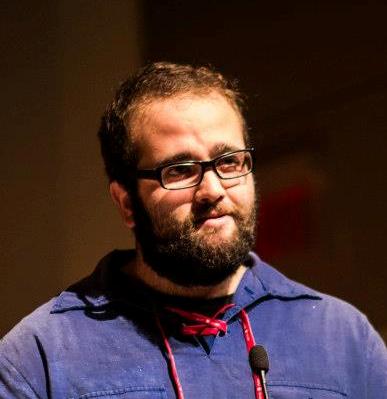 Pele IrgangLaden is the director of Habonim Dror year-round programming in Philadelphia. He has been a strong supporter of Israel for many years in both a social and professional capacity. He has attended numerous programs in Israel, including his gap year, which he spent living and working on Kibbutz Ein Dor, volunteering in schools and after-school programs in the town of Carmiel, and taking classes about Zionism, Jewish history, and Hebrew.
Pele is involved in many local Jewish events and wants to continue his commitment to Judaism by making Aliyah and working in education in Israel. Pele plans to attend the University of Haifa for a semester, and is excited to improve his Hebrew and to take advantage of the diversity of religions and cultures in Haifa.
"Theodor Herzl said that 'Zionism is a constant revolution,' and the next goals of Zionism are to realize the injustices within Israel and the world. We must work tirelessly towards justice, equality, and peace to actualize the modern dream of Zionism," says Pele.
---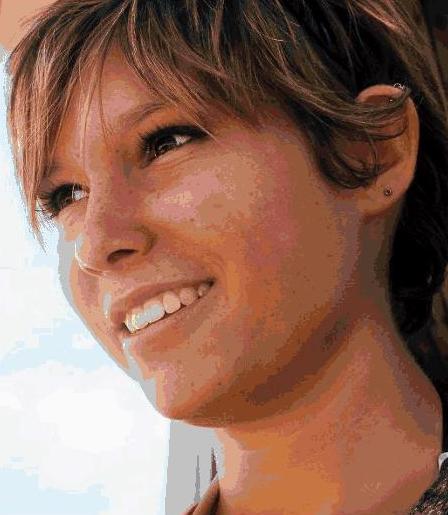 Sarah Marasco's relationship with Judaism is what some would call unique. Raised in an interfaith family, she attended Catholic school and was not connected to her Jewish roots. When offered the opportunity to attend a high school program in Israel, Sarah embraced the opportunity and, once there, felt a strong and immediate connection to Judaism, even celebrating her Bat Mitzvah at the age of 17.
Sarah will be attending Tel Aviv University as undergraduate student. She is excited to learn more about Judaism and the State of Israel and hopes to use her experiences to teach others about Judaism's rich history and culture. Though Sarah has not yet decided on her exact career path, she knows she will spend her life defending Israel and dispelling the lies and slander that are spread about the country. She plans to work towards ensuring peace and understanding and to strengthen the relationship between the United States and Israel. "I believe that peace comes through knowledge and understanding, and that by simply spreading the truth about Israel and its practice, hate can be defeated and peace achieved," she said.
---
Seth Markin
Picture and Description unavailable