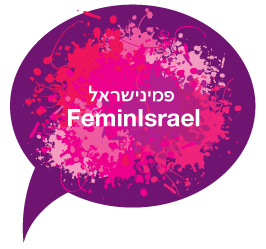 Zionism and Feminism are both movements dedicated to civil rights, freedom, and self determination.
The American Zionist Movement's mission is to strengthen the connection of American Jews with Israel as well as encourage and participate in collective action to further the cause of Zionism in the United States and abroad.
Every year in March, as the world celebrates the social, economic, cultural and political achievement of women during Women's History Month, AZM has brought forward an initiative called FeminIsrael created to focus on and draw attention to the achievements of Israeli women, and their tremendous contributions to the State of Israel and the world.
In March AZM held its annual FeminIsrael programming "Celebrating Israel's Women" through a panel chaired by Alicia Post, AZM's Program Director, and designed by Rabbi Paul Golomb, AZM National Vice President, Programming. Keynote remarks were given by Dr. David Breakstone, Deputy Chairman of the Executive of the Jewish Agency, and Dr. Esther Serok, World Zionist Organization North America.
The four FeminIsrael panelists – from the four Zionist women's organizations which are members of AZM – represent the central roles that women play in the organizations as well as for the feminist and Zionist values they all share. Each spoke about the role their organization plays today as a Zionist and Women's organization as well as the endless contributions that have been made throughout their history.
The panel comprised: Sondra Sokal, Past National President, Board of Governors of AMIT Children; Johanna Guttmann Herskowitz, National President of Emunah America; Ellen Hershkin, National President of Hadassah – Women's Zionist Organization of America; and Jan Gurvitch, National Vice President Fundraising of NA'AMAT USA (pictured below).