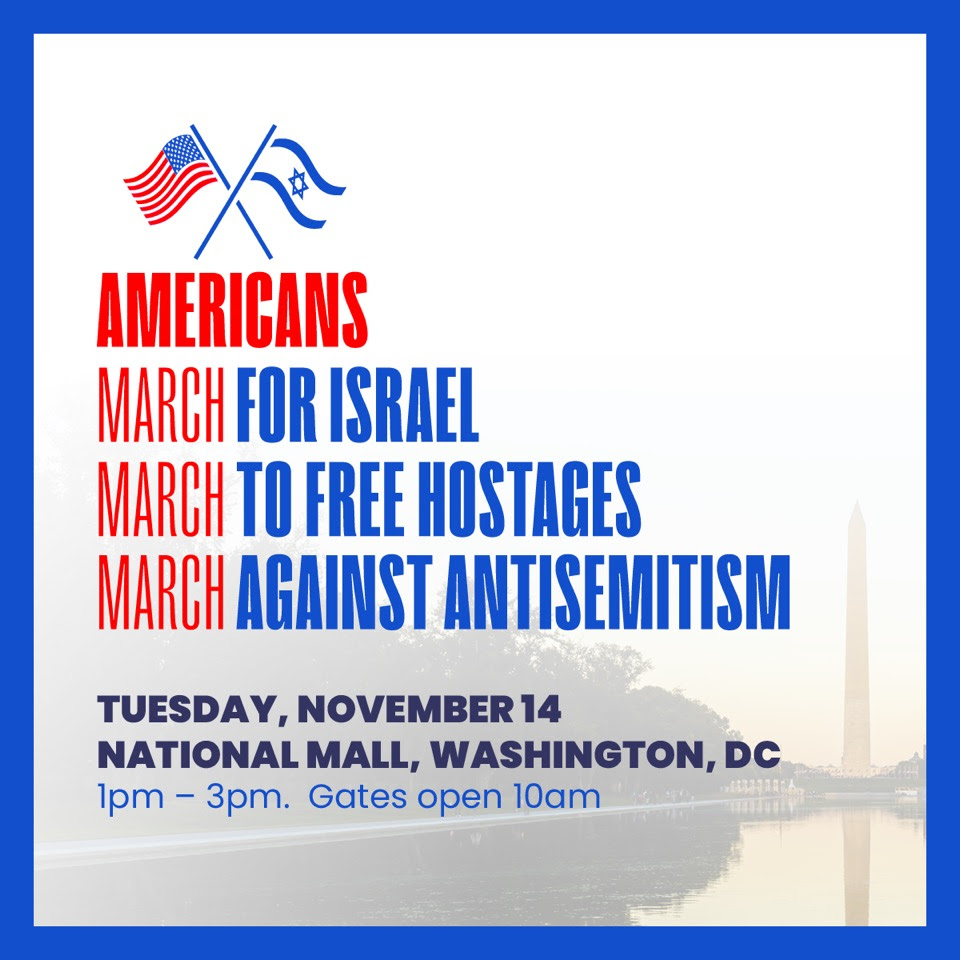 TUESDAY, NOVEMBER 14, 2023
National Mall, Washington, D.C.
1:00 – 3:00 PM EST | Gates open 10:00 AM EST
BE THERE, BE HEARD.
Gather together with Jewish communities and our allies from across America to show strong solidarity with Israel, while demanding the immediate release of the remaining hostages and to condemn the rise of antisemitism
Here's what you need to know:
WHAT: Show solidarity with Israel, stand up to rising antisemitism around the world, and demand that the 240 hostages in Gaza are released immediately and safely.
WHERE: The National Mall in Washington, D.C.
WHEN: Tuesday, November 14, 1:00 – 3:00 PM EST | Gates open 10:00 AM EST
WHO: Many thousands of supporters of Israel from all over the country for the largest national gathering for Israel of this generation.
Check MarchforIsrael.org for ongoing details and updates. Contact the Jewish federations and congregations in your local community regarding transportation information to ensure you can participate in this historic moment.
We look forward to seeing you there and standing in solidarity with the people of Israel.
DOWNLOAD THE DIGITAL/SOCIAL MEDIA TOOL KIT
AM YISRAEL CHAI
#MarchForIsrael
#BringThemHome
#MarchAgainstAntisemitism
#AmericansMarchForIsrael