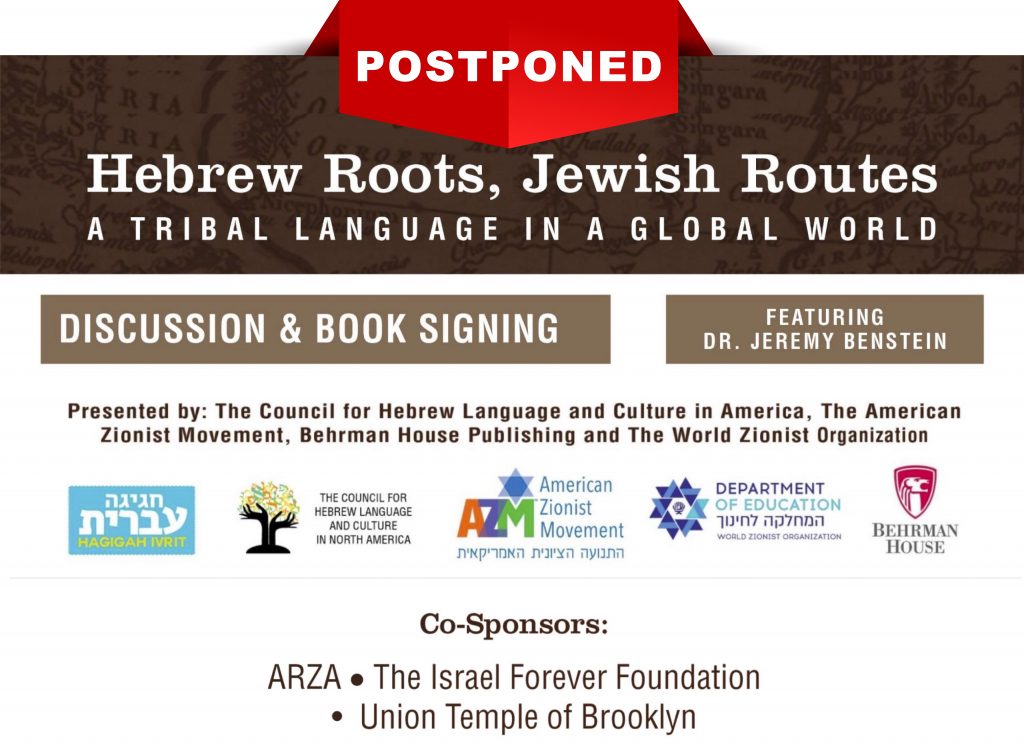 A joint program sponsored by the Council for Hebrew Language and Culture in North America, the American Zionist Movement, Behrman House Publishing and the World Zionist Organization
During a time of increased divisiveness within the Jewish community and a distancing between the Diaspora and Israel, Hebrew language and culture can play an essential role in reversing these trends and provide an entrée into discussions and community building that transcend politics and conflict.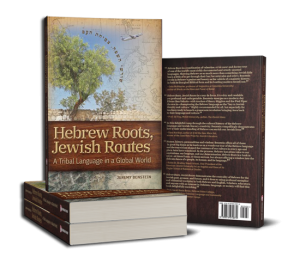 Dr. Jeremy Benstein's new book, Hebrew Roots, Jewish Routes, presents a compelling case for Hebrew beyond sacred texts or daily conversation; it embodies deep values, a link within the Jewish community across geographic and temporal differences, and an essential building block of identity. He presents "Wordshops," explorations of Hebrew roots as Jewish concepts, showing how they embody Jewish ideas in both ancient and contemporary usage, binding a people, its language and history together. Benstein earned a BA in linguistics from Harvard, an MA in Judaic studies from Jerusalem's Schechter Institute, and a PhD in cultural anthropology from Hebrew University.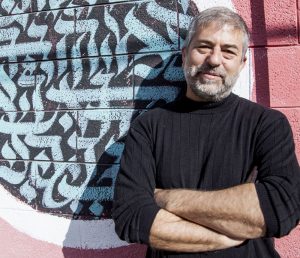 Come engage in a conversation and book signing with Dr. Jeremy Benstein during the Hagiga Ivrit celebration, with opportunities to engage with Dr. Benstein at the following locations:
March 18, Boston, Hebrew College, 7:30 PM
March 19, Manhattan, Stephen Wise Free Synagogue, 7:30 PM
March 22, Manhattan, Town & Village Synagogue, 5:00 PM
March 24, Durham, Levin JCC, 1:00 PM
March 25, Baltimore, Towson University, 6:00 PM
March 26, Chicago, Bernard Weinger JCC, 7:00 PM
March 29, Washington, D.C., 7:00 PM