The Helyn B. Reich Memorial Scholarship Fund was established in 1995 in memory of Helyn B. Reich, wife of founding AZM President Seymour D. Reich. Reich scholarships are awarded each fall and spring to a limited number of American students who have chosen to study at one of several designated Israeli universities or post-college long-term programs in Israel. The scholarship seeks to recognize candidates who have demonstrated academic excellence, pro-Israel activity in their personal lives, and a dedicated commitment to future involvement with the Jewish and Zionist community in the United States.
The American Zionist Movement is pleased to announce the winners of the Spring 2022 Helyn B. Reich Memorial Scholarship. The recipients are accomplished young Americans Zionists dedicated to AZM's mission, who are thrilled to be spending the next year living and immersing themselves in Israel.
---
UNIVERSITY SCHOLARSHIPS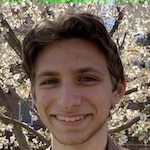 Liron Karpati, a student at the University of Maryland, is an exemplar of focused activism. In just the past few years, he's organized dozens of events in his county, rising through the ranks of B'nai B'rith Youth Organization (BBYO) student governance, in addition to serving as teen liaison on the Israel Committee of his county's Jewish Federation. Liron plans to employ his leadership skills, honed by his participation in various Jewish and Israel fellowships, throughout his career. An aspiring university professor, he plans to shape university campus narratives about Israel by combating anti-Israel sentiments and sponsoring events celebrating Israeli culture. Liron is preparing for a future in academia by spending a year studying at Hebrew University of Jerusalem's Rothberg International School, working in the university's Computational Neuropsychiatry Lab, and learning from researchers there.
---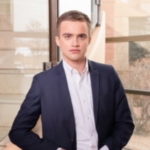 Marcus Breman was raised in a small town in Colorado, where, he quips, "[I] represent[ed] a third of the town's Jewish population, the other two being [my] parents." Curious to learn more about Judaism, he traveled to Israel on Young Judaea's summer program, and later, with Mechinat Kol Ami, an integrated Israeli-American Jewish leadership program. Marcus's newfound love for Israel led him to intern for World Herut. By completing a BA in Management and Middle Eastern Studies minor at Tel Aviv University International, Marcus aims to advance his dreams of fostering US-Israel trade relationships, connecting Jews internationally.
---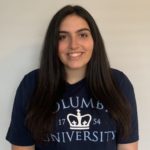 Natalie Katalan spent the first 15 years of her life in Israel, which explains her natural affinity for Zionist activism. As a student in the Columbia University–Jewish Theological Seminary joint program, she organized Chabad on Campus events and served on the executive board of the Students and Supporting Israel club. Natalie also attended the Hasbara Fellowships Israel Program, solidifying her Zionist convictions. Whether it's educating teenagers, founding an all-women law firm, or any one of her many ambitions, Natalie explains, "[T]he theme of Israel and supporting Israel is constant in them all." During the semester abroad at Tel Aviv University International, says Natalie, "I will learn new ways to continue my support for Israel and inspire this support in others."
---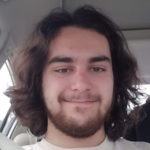 Benjamin "Buddy" Bomze's devotion to the community extends from his volunteering in the Chevra Kadisha in his hometown in North Carolina to his passion for environmental justice. Through Onward Israel's Sustainability and Green Energy track, Buddy interned at a firm contracted to build stations for the Tel Aviv light rail system. He is pausing his Mechanical Engineering major and Sustainable Solutions for the Developing World minor for a semester abroad at the Arava Institute for Environmental Studies. At Arava, courses are supplemented with peace-building, guided discussions about the Israeli-Palestinian conflict centered on the diverse experiences of the student body. "Learning about the ethics, policies, and politics of environmental issues," wrote Buddy, "will allow me to better understand the problems that I hope to solve and the context in which they exist."
---
---
POST-UNIVERSITY SCHOLARSHIPS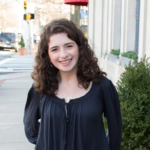 Liora Finkel, a graduate of Muhlenberg College, is no stranger to leadership. She served as Interfaith Chair at her college Hillel, Rosh MakersSpace and Staff Gabbai at Ramah Nyack, volunteer district organizer in a presidential campaign, among her many other roles, subsequently participating in the Jewish Federation's Jewish Changemakers Fellowship. At the same time, Liora also taught in several Jewish day schools in the Mid-Atlantic. The seriousness with which she pursues formative experiences—she's already enrolled in Jewish Theological Seminary's William Davidson Graduate School of Jewish Education—speaks to her dedication to impactful Jewish educational leadership. This year, Liora will participate in the Pardes Experiential Educator Program. She looks forward to learning a variety of pedagogical methodologies, including Beit Midrash-style scholarship, to inform the way she educates others about the complex dynamics of Zionism. "I hope to teach nuanced ahavat yisrael to all my students and encourage them to visit Israel in whatever socio-political way they choose," said Liora.
---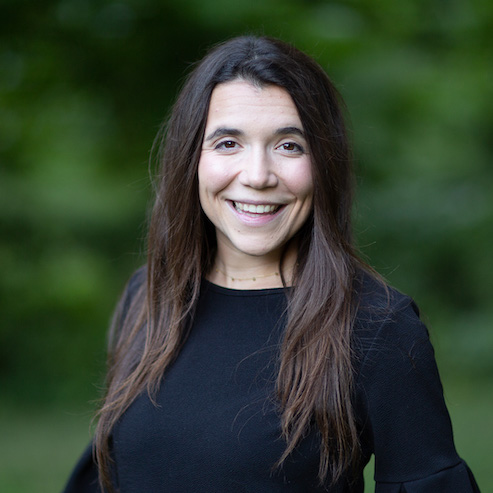 Samantha Block, a Massachusetts native, received the 2021 Helyn B. Reich Memorial Scholarship and continues to make the American Zionist Movement proud. Samantha possesses an impressive commitment to global health equity, as proven from her experiences in hospitals, research labs, and public health initiatives working with underserved populations. When studying at the University of Capetown, she worked on a U.S.-South Africa collaborative health project which inspired her. In her future as a physician, Samantha hopes use the project as a model for U.S.-Israel synergy. Her studies at the Medical School for International Health at Ben Gurion University are already furthering her goal to champion global health partnerships between American and Israeli institutions.
---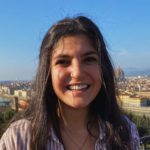 Tori Cayle, who is fluent in ASL, is committed to teaching people of all abilities. While completing her B.S. in Psychology at Colorado State University, she worked as a counselor at Camp Interlaken JCC, a mentor at a therapeutic boarding school, an intake and placement coordinator at Thrive Treatment Consulting, and a direct service provider. Tori plans to learn more about different approaches to working with individuals with atypical needs while in Israel. As a Masa Israel Teaching Fellow, she will continue to make learning accessible to everyone by teaching English to children in the city of Bat Yam, fulfilling her definition of Zionism: "using my life experiences and transitioning them into building a life in Israel."