The Helyn B. Reich Memorial Scholarship Fund was established in 1995 in memory of Helyn B. Reich, wife of founding AZM President Seymour D. Reich. Reich scholarships are awarded each fall and spring to a limited number of American students who have chosen to study at one of several designated Israeli universities or post-college long-term programs in Israel. The scholarship seeks to recognize candidates who have demonstrated academic excellence, pro-Israel activity in their personal lives, and a dedicated commitment to future involvement with the Jewish and Zionist community in the United States.
The American Zionist Movement is pleased to announce the winners of the Spring 2016 Helyn B. Reich Memorial Scholarship. The recipients are accomplished young Americans Zionists dedicated to AZM's mission, who are thrilled to be spending the next year living and immersing themselves in Israel.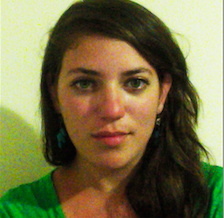 Isabel Schneider will be attending Saving The Stones, in Acre, northern Israel. The practical training program is designed to give the foundation needed to begin a career in conservation of built heritage and historic preservation. Isabel graduated cum laude from the University of Georgia with a Bachelor of Fine Arts, and spent a year in Israel as a Community Development Fellow, teaching English to Israeli students through small group tutoring and creative projects. The granddaughter of Holocaust survivors and having experienced anti-Semitism personally, Isabel is a proud and passionate Zionist. Isabel writes that "Zionism is the acknowledgement that Jews not only deserve to exist, but also to thrive, and in order for that dream to be realized they must have a place of their own. That place is Israel." While in Israel, Isabel curated art shows and was able to build strong connections with Israeli artists and writers. Following the program, she plans to keep working in museums in both conservation and curatorial capacities, to be able to impact the international perception of Israel as a cultural leader, and perhaps even make Aliyah in the future.
Read Isabel's essay on her connection to Zionism
---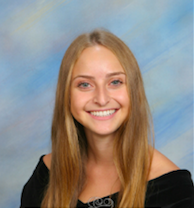 Ella Ozer, a current undergraduate student at the University of Arizona, will be attending Tel Aviv University this upcoming Spring. Despite Tel Aviv University not being part in the semester abroad program of her university, Ella decided to spend her semester in Israel. Born in an Israeli family with very strong Zionist values, Ella has participated in various programs in Israel and was a proud member of the Israeli Scouts. She is also extremely involved in Jewish and Zionist life on her university campus, partaking in Hillel and Chabad events, co-founding the IAC Mishelanu chapter, and advocating for Israel on a day-to-day basis. Having her cousins serve in the Israel Defense Forces has had a great impact on Ella and incited her to get involved in a program dedicated to helping IDF soldiers. She hopes that her semester abroad will help her decide whether she wants to make Aliyah upon graduation. She is, regardless, looking forward to creating strong and meaningful relationships during her Israel experience, that will last a lifetime.