The Helyn B. Reich Memorial Scholarship Fund was established in 1995 in memory of Helyn B. Reich, wife of founding AZM President Seymour D. Reich. Reich scholarships are awarded each fall and spring to a limited number of American students who have chosen to study at one of several designated Israeli universities or post-college long-term programs in Israel. The scholarship seeks to recognize candidates who have demonstrated academic excellence, pro-Israel activity in their personal lives, and a dedicated commitment to future involvement with the Jewish and Zionist community in the United States.
The American Zionist Movement is pleased to announce the winners of the Fall 2021 Helyn B. Reich Memorial Scholarship. The recipients are accomplished young Americans Zionists dedicated to AZM's mission, who are thrilled to be spending the next year living and immersing themselves in Israel.
UNIVERSITY SCHOLARSHIPS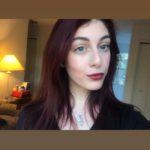 Riley Shurack, an undergraduate student from the University of Central Florida, will be attending the University of Haifa to study Public Health in Health Systems Administration and Global Health Leadership. She has taken a few trips to Israel, one of which she spent living in Jerusalem for two months as she worked as an assistant at Hadassah Hospital. She chose this program because Riley wants to become a Public Health researcher to help promote positive health behavior in underserved communities. Riley hopes her year in Israel "will help [me] connect to other Israelies on a more intimate level while providing an American perspective of Judaism".
---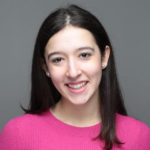 Joelle Rosenthal graduated from Beachwood High School and is attending a dual degree program between Tel Aviv University and Columbia University. Joelle is a passionate Zionist committed to progressing the movement and ensuring the survival of the Jewish people. Joelle wants to have a career that "combines [my] passion for public policy, Israel, and the Jewish people". She is attending the dual degree program because she hopes that "the synergy between the two academic programs will give me exposure to diverse and perhaps conflicting perspectives across multiple contexts in order to promote critical self-reflection, a re-evaluation of assumptions, and a renewed self-awareness".
---
---
POST-UNIVERSITY SCHOLARSHIPS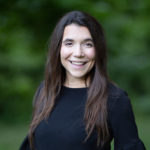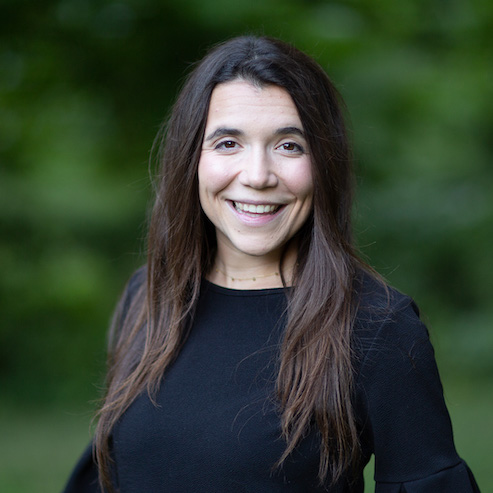 Samantha Block graduated from the University of Wisconsin-Madison and is attending the Medical School for International Health at Ben Gurion University, affiliated with the College of Physicians and Surgeons at Columbia University. She is passionate about Israel and helping the Jewish people around the world. Although she has only visited Israel once before, Samantha said that when she landed on that trip she "immediately felt a feeling of belonging and safety". Samantha hopes to use "the past suffering of the Jewish people to heal future generations".
---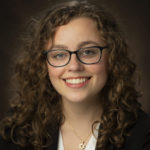 Emily Garforth graduated from the University of Miami and is attending the Masa IsraelPro program in Tel Aviv. She has been very active in the Jewish world, having previously held leadership positions at her university Hillel and Israel advocacy clubs. Emily believes that "being steadfast in your beliefs in Zionism and the right of Israel's existence, however unpopular in certain spaces, is a testament to our strength". Emily hopes that this program will allow her to combine her interest in the field of recruitment and helping new immigrants adjust to living in Israel.
---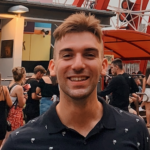 Andrew Sokoler graduated from the University of California, Los Angeles, and is attending Masa's Sachlav Top Israel Interns in Tel Aviv. He has been very active in the Zionist world, serving in leadership positions in Israel advocacy groups and volunteering with various Jewish organizations. He was described as a "leading Pro-Israel voice in the Jewish community at UCLA and within the campus" when he served as a leader in BIPAC- UCLA's AIPAC on-campus group. He describes Zionism as "standing up proudly for Israel in the face of those who seek to harm us" and he looks forward to continuing his Zionist journey through his studies in Israel.
---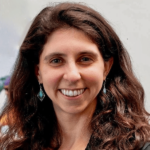 Rachel Wallace graduated from the University of California, Santa Cruz, and is attending IDC Herzliya to receive a Masters of Government. She has visited Israel several times and has decided to dedicate her life to advocating for and promoting Jewish and Zionist causes. Her Masters program will focus on Conflict Resolution, Diplomacy, & Middle East Studies in order to take her Israel-focused career to the next level. Rachel says that she is "looking forward to using all [I] will have gained at IDC to continue promoting Israel at an international level, through international affairs, diplomacy, and/or humanitarian aid".