The Helyn B. Reich Memorial Scholarship Fund was established in 1995 in memory of Helyn B. Reich, wife of founding AZM President Seymour D. Reich. Reich scholarships are awarded each fall and spring to a limited number of American students who have chosen to study at one of several designated Israeli universities or post-college long-term programs in Israel. The scholarship seeks to recognize candidates who have demonstrated academic excellence, pro-Israel activity in their personal lives, and a dedicated commitment to future involvement with the Jewish and Zionist community in the United States.
The American Zionist Movement is pleased to announce the winners of the Fall 2017 Helyn B. Reich Memorial Scholarship. The recipients are accomplished young Americans Zionists dedicated to AZM's mission, who are thrilled to be spending the next year living and immersing themselves in Israel.

Eden Elimelech is a student at Drexel University and a soon to be graduate. She will intern in Israel through the Destination Israel program. She was very involved with various Jewish and Zionist organizations on campus, including Hillel and Chabad, where she served as student president of the latter. Zionism runs deep within Eden. In her own words: "for when parts of the world are no longer safe or welcoming for Jews, Israel will be that one beacon in the darkness like a lighthouse that will steer us away from rocky shores and to the one place where a Jew can be a Jew. Israel is not just my home or a home to the thousands of other Jews alive today."
Read Eden's essay on her connection to Zionism
---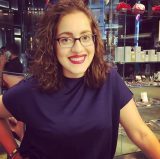 Jessica Kasmer-Jacobs grew up in Massachusetts and graduated cum laude from New York University in 2014 where she was President of the Hillel Board. Following graduation, she served as editor and writer at the Wall Street Journal, and recently obtained a Master of Philosophy from Trinity College in Dublin. Her experiences facing anti-Zionism and anti-Semitism in Dublin pushed her actively dedicate her time to standing up for Israel. Jessica hopes that the Israel Government Fellows program she will be participating in will provide her with the tools to even more effectively defend Israel upon her return to the United States.
Read Jessica's essay on her connection to Zionism
---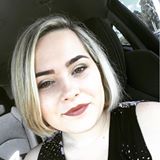 Jessica Zimmerman graduated last year from the New College of Florida and will be a Teaching Assistant this year in Haifa through the MASA Israel Teaching Fellows program. She had been involved in Jewish and Zionist communal organizations since her youth, such as working in partnership with Jewish summer camps, local Jewish Federations, along with the AJC and the World Zionist Organization. Her commitment to Zionism is impressive, and she beautifully writes "Today Israel signals a new age, an age where Jews have a safe haven, a world where Jews do not have to fear forced conversion, torment, eviction, and genocide. I will fight for Israel until my last breathe on this earth because without Israel, who am I?".
Read Jessica's essay on her connection to Zionism
---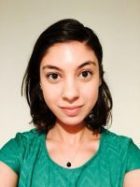 Liat Kastner is from Oregon and graduated from Reed College last year. She will be spending her year in Israel at the Yahel social justice program, and hopes to work in the Jewish sector upon her return to the United States. Liat has had a relationship with Israel since childhood and says that Israel is "the most important place in the world to [her] where [she is] not an "other" or an "outsider," and can be proud of [her] Judaism and [her] family's history."
Read Liat's essay on her connection to Zionism
---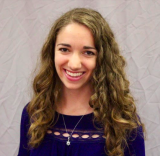 Nikki Golomb just graduated from the University of Delaware and previously spent a semester abroad studying at Tel Aviv University in 2015. She will be returning to Israel this fall to take part in the Way More Israel program. Nikki was involved with various Jewish and Zionist organizations on campus as a student at Delaware, including participation as a Hasbara Fellow. She greatly hopes to work in the Jewish non-profit sector when she will return to the United States. Nikki is extremely excited to be returning to Israel to learn more, explore, and deepen her connection to Zionism. She writes "more than anything, Zionism is loving and advocating for Israel. It is anything but easy. It is grueling, confusing, and an endless journey."
Read Nikki's essay on her connection to Zionism
---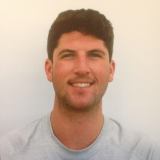 Peter Young studied at San Diego State University where he earned a Bachelors in Modern Jewish Studies. He will be spending the upcoming year at the Pardes Institute in Jerusalem, which he hopes will help him learn more about new perspectives while expanding his knowledge of Judaism and Israeli culture. He is greatly looking to utilize this amazing experience to advance towards his goal of becoming a Rabbi in the United States. Peter is deeply committed to his Judaism, to promoting Jewish life, and to being an unceasing advocate for Israel.