The Helyn B. Reich Memorial Scholarship Fund was established in 1995 in memory of Helyn B. Reich, wife of founding AZM President Seymour D. Reich. Reich scholarships are awarded each fall and spring to a limited number of American students who have chosen to study at one of several designated Israeli universities or post-college long-term programs in Israel. The scholarship seeks to recognize candidates who have demonstrated academic excellence, pro-Israel activity in their personal lives, and a dedicated commitment to future involvement with the Jewish and Zionist community in the United States.
The American Zionist Movement is pleased to announce the winners of the Fall 2015 Helyn B. Reich Memorial Scholarship. The recipients are accomplished young Americans Zionists dedicated to AZM's mission, who are thrilled to be spending the next year living and immersing themselves in Israel.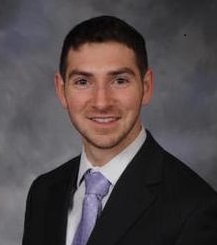 Josh Grinberg will be studying at Yeshiva Har Etzion in Jerusalem this year. Born in a family with strong Zionist values, Josh lived for a year in Ra'anana as a child before moving back to the United States. A graduate of Stanford University, he was very involved in the Jewish community of Palo Alto and has been a strong advocate for Israel on his campus. He founded the first Coalition for Peace group on campus, and was an active member of Stanford Hillel. Besides being a dedicated Zionist, Josh is also passionate about engineering. He has found how to combine the two and hopes to found a software company in Israel that could assist the IDF with the country's defense and security. Josh writes "One of the reasons I find tremendous meaning in developing defense technology for Israel is that the Jewish people feel like my family. To me, being a Zionist means accepting the Jewish covenant with God, fighting for the security of the Land of Israel, and embracing our connection with Am Yisrael , the Nation of Israel. When walking through Jerusalem to a Shabbat dinner last summer, I saw signs on shops all over the city that said, 'Bring back our boys.' The feeling that we are one nation, one people, and one family hit home."
Following the program, Josh plans to return to Stanford for a Master's Degree in Computer Science, and perhaps develop the next Iron Dome!
Read Josh's personal essay on his connection to Zionism.
---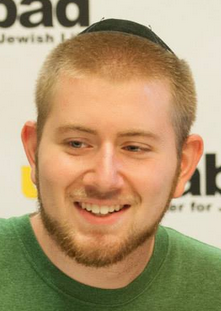 Kyle Savitch will be participating in a year-long program at the Pardes Institute of Jewish studies. Despite of growing up with a strong affiliation with Judaism and the Jewish community, Kyle did not have a strong connection to the land of Israel. He truly fell in love while visiting Jerusalem on a Birthright trip. Following this awakening experience, he went back two years later to study at Mayanot Yeshiva and this past winter to attend the Conservative Yeshiva.
Kyle has been active in his community since a young age, by taking part in youth group event and attending services at his Congregation. At the University of Rochester, where he graduated this spring with a Bachelor of Arts in Judaism in America, Kyle was president of Hillel. Being in charge of numerous educational and social events, he was also involved in initiatives countering antisemitism and anti-Israel sentiment on campus. He made sure to challenge anti-Israel speakers, and to always be a voice standing up for Israel. Hoping to become a conservative Rabbi, Kyle's objectives for this year are to familiarize himself with Hebrew and text-study.
Read Kyle's personal essay on his connection to Zionism.
---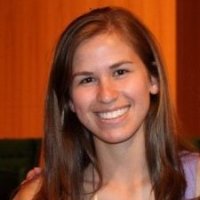 Monica Arkin is really excited to be attending a Career Israel program combining her background in Psychology and her love for Israel. She grew up with strong Jewish and Zionist values and a deep connection to Israel. She has maintained this connection over the years by being a Religious School Assistant Teacher at her Temple and by having various religious leadership roles at B'nai B'rith Camp. Monica plans to use her Career Israel experience to better prepare her for a professional path in clinical psychology and her personal goal of always being an Israel advocate. She writes" "More than just a homeland, Israel represents hope. Just like 'Hatikvah' proclaims, Israel is the hope of over two thousand years. To be a Zionist today, one must recognize this importance of Israel and protect its future. A Zionist must educate other Jews about the importance of Israel but must also educate gentiles, since Israel is often misunderstood. However, one thing of which I am certain is that wherever I end up in the future (whether that be in my hometown of Cleveland, somewhere else in the US, or even in Israel), I will always advocate for Israel by strengthening others' ties to Israel within the Jewish community and by being an ambassador for Israel outside of the Jewish community."