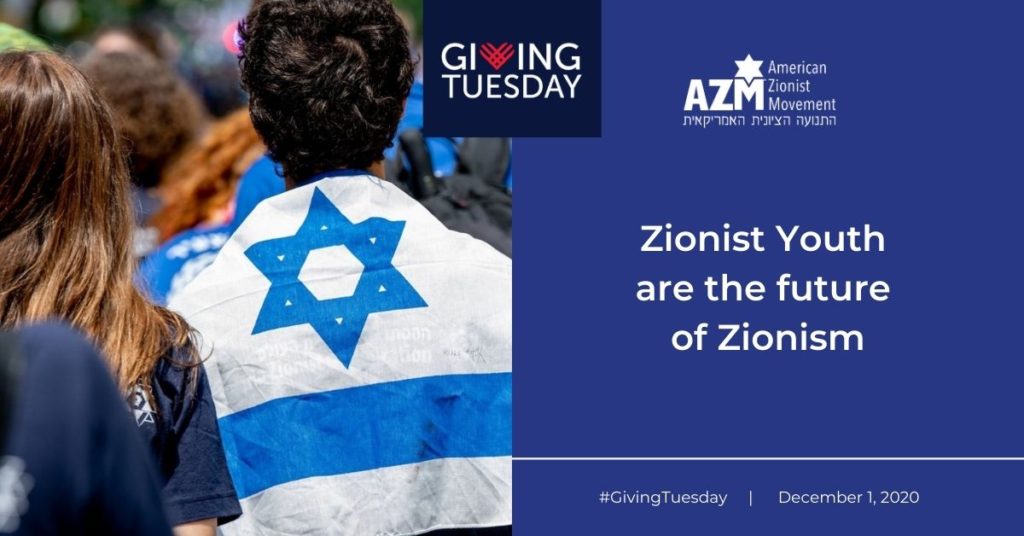 Zionist Youth are the Future of Zionism. We can't state it any more clearly. Zionist youth programs have inspired teens, students, and their families, to learn about and love Zionism and to advocate for Israel.
On this #GivingTuesday the American Zionist Movement (AZM) is focusing on our youth activities:
Help AZM expand the work of our American Zionist Youth Council (AZYC) – the one place where Zionist youth movements come together from across ideological and religious backgrounds for joint programming and shared resources.
Maintain the active involvement of the hundreds of young adults who took part in the World Zionist Congress.
Continue our public events, such as Young Voices on Zionism.
Develop the young leadership of Zionist organizations to lead the movement into the future.
Zionist youth groups and leaders are at the heart of our movement – by constantly generating new passion and fresh energy, moving Zionism Forward in the United States. Without our Zionist youth, the future support for Zionism in America will be in jeopardy.
This form is currently closed for submissions.