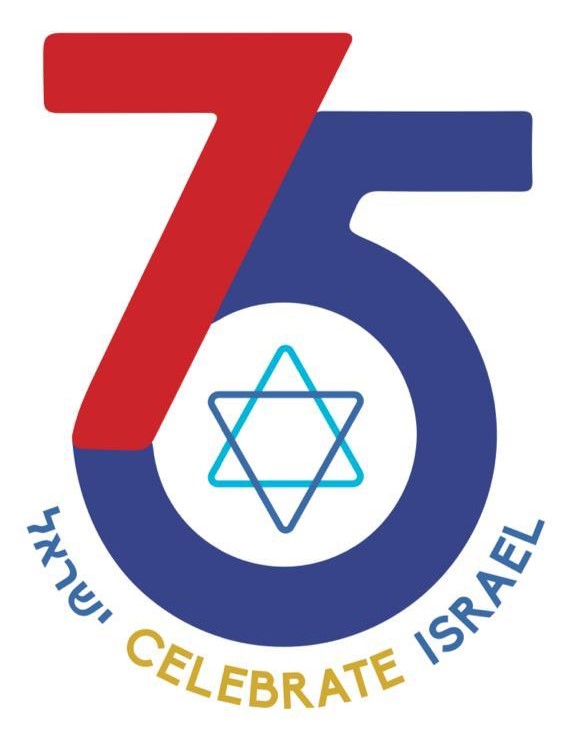 As Yom Ha'atzmaut (Israel's Independence Day) approaches, the Conference of Presidents of Major American Jewish Organizations (COP) and the American Zionist Movement (AZM) launched the 'National Coordinating Council for Israel at 75' to prepare national celebrations in the United States for Israel's 75th anniversary in 2023. This effort is a catalyst for national and local celebratory programs that express solidarity and support for the Jewish state, as well as provide opportunities to commemorate Israel's historic achievements.
A central website for Israel 75 in America was launched and plans are underway for common graphics and branding, a national events calendar, a speakers bureau, and an online resource center to share materials for use in synagogues; schools; campuses; summer camps; JCCs; Federations; local organizations, and elsewhere.
"We are pleased to coordinate the celebration in the United States of Israel's 75th anniversary of independence next year. We celebrate the history and importance of the state of Israel, especially in defending democratic values and protecting refugees. We greatly value the opportunity to inform and engage with Jewish communities and the public on this anniversary. The ties between the U.S. and Israel are strong and will continue to grow even stronger still over the next 75 years," said Dianne Lob, Conference of Presidents Chair and William C. Daroff, Conference of Presidents CEO.
"Next year we mark the most important milestone in Zionism, the establishment of the State of Israel in 1948. Seventy five years later, Zionism continues to link global Jewry to our ancestral and modern homeland. This connection is especially significant for American Jews and we are delighted to bring our community together to celebrate Israel," said Deborah Isaac, AZM President and Herbert Block, AZM Executive Director.
To receive updates on Israel 75 events, programs, and resources, please click here or
israel75usa.org