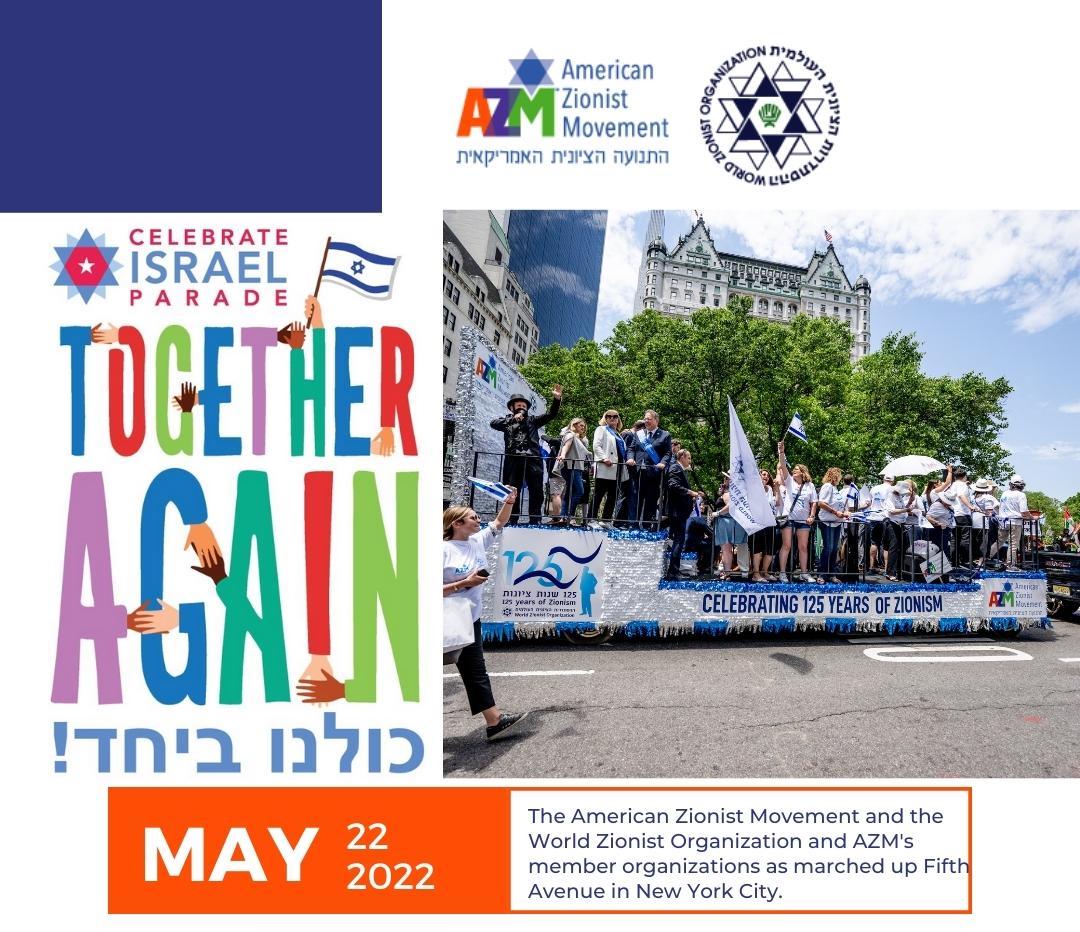 After a two-year hiatus, the annual JCRC-NY Celebrate Israel Parade was held on Sunday, May 22nd on Manhattan's Fifth Avenue. AZM, in partnership with WZO, once again had a float and marching contingent in the front televised portion of the parade; celebrating 125 years of Zionism! This year's parade theme was: All Together Again – Kulanu B'Yachad! כולנו ביחד!
AZM/WZO float was joined by: Hadassah, American Forum for Israel, ARZA, Baltimore Zionist District, Bnai Zion Foundation, Dorshei Torah V'Tzion, EMET, Emunah, Hashomer Hatzair, Israel Forever Foundation, MERCAZ USA, NA'AMAT USA and Young Judaea. The TLV Band performed along-side "Theo" the Herzl mascot.
[embedsocial_album id="ff5a7ddcca9dbb738544b55d778a7cd533a32bc7"]


SUPPORT AZM PROGRAMS:

This form is currently closed for submissions.