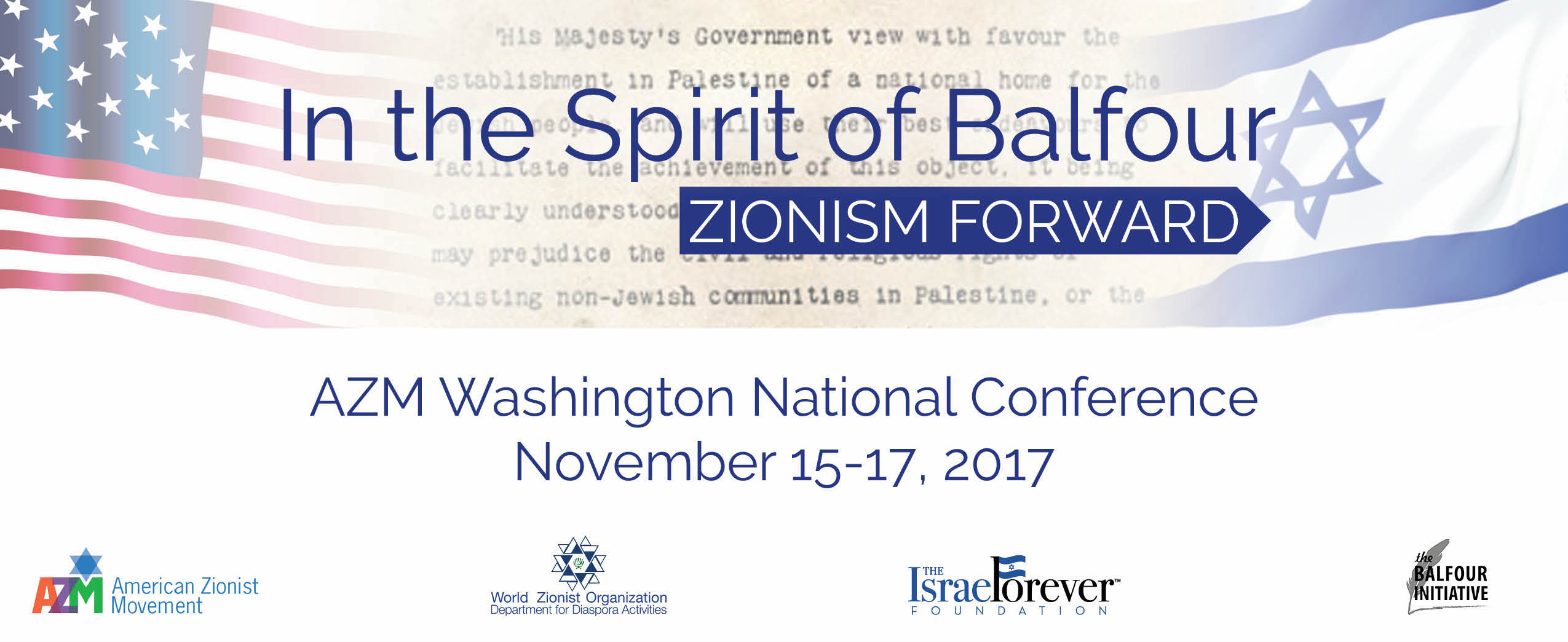 The American Zionist Movement held our Washington National Conference: Zionism Forward in the Spirit of Balfour on November 15-17, 2017 in Washington DC, in partnership with the Department for Diaspora Activities of the World Zionist Organization
(WZO) and the Balfour Initiative of The Israel Forever Foundation (IFF).
Conference videos below:

 
*Click on 3-line icon on top left of screen below to see full list of videos*

The Conference commemorated the 100th anniversary of the Balfour Declaration and the 70th anniversary of the UN Partition Resolution.  Our gathering featured key speakers, panels and exciting events, including The Balfour Gala hosted at The Embassy of Israel, followed by a powerful day of sessions on Capitol Hill, featuring a Congressional and Diplomatic Luncheon. The conference concluded with the WZO Symposium on Diaspora Affairs.

HOUSE UNANIMOUSLY PASSES BALFOUR CENTENNIAL RESOLUTION WHILE AMERICAN ZIONIST MOVEMENT MEETS IN WASHINGTON
---
SPEAKERS

For more details contact azm@azm.org or call 212.318.6100 x6947
*Kosher Dietary Laws observed throughout the conference