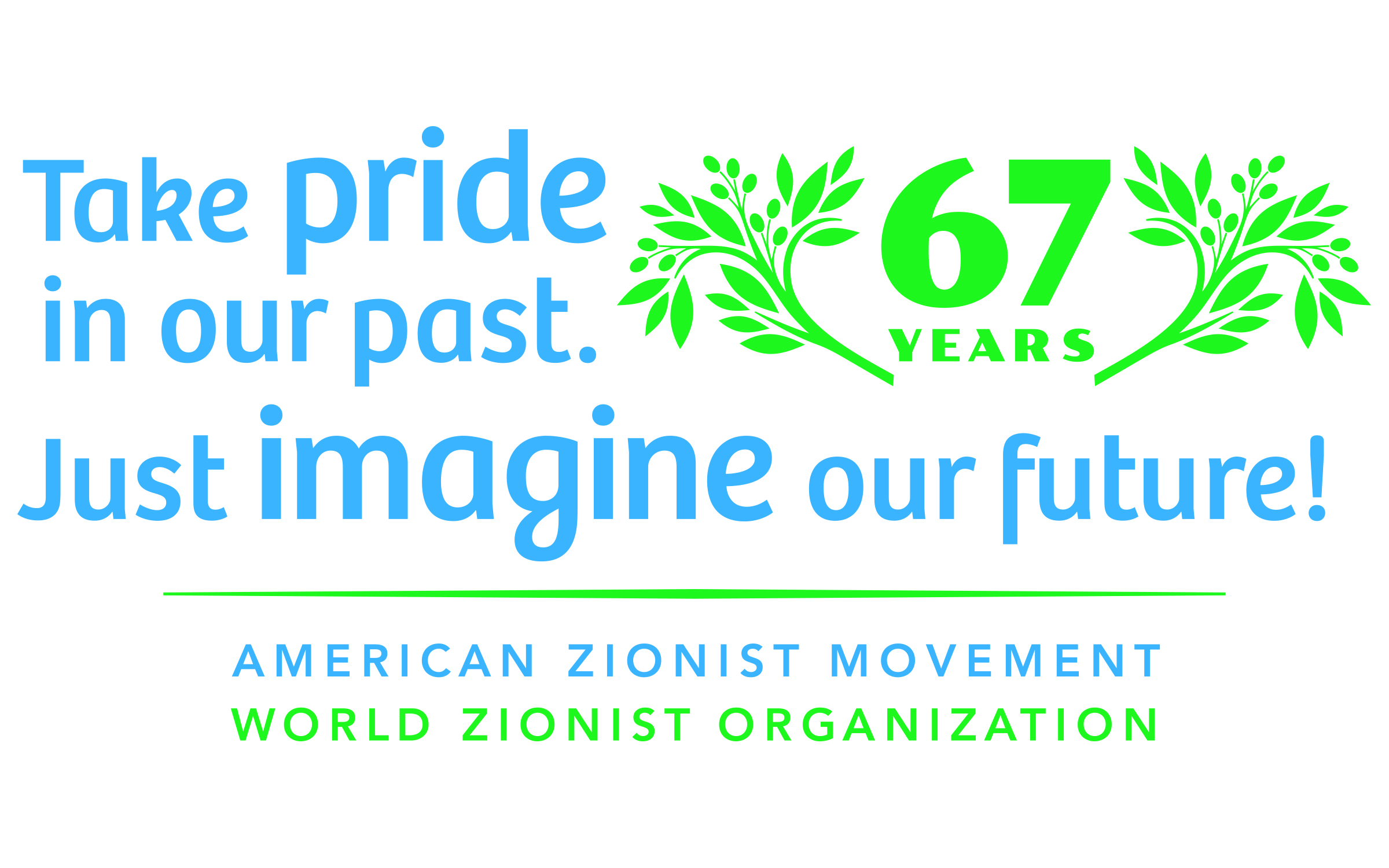 On Sunday May 31st the Empire State Building announced the Israel festivities by illuminating the colors of the Israeli flag. By the mid-morning, Fifth Avenue was filled with over 50,000 individuals marching in solidarity to celebrate and support the State of Israel. Jewish organizations, synagogues, schools, and yeshivas from all streams of Judaism and widely ranging ideological perspectives all joined together to show their exuberance and love for Israel and the Jewish People.  Those in attendance chanted various Israeli tunes, and a combination of old Zionist and contemporary Israeli songs filled the air.
The American Zionist Movement was again a proud sponsor of a Parade float and marched with signs and banners communicating this year's theme, "Israel Imagines". A theme which speaks to the vibrancy and creativity of modern Israel.   AZM's own twist on the parade theme was "Take pride in our past. Just imagine our future". Our float highlighted this idea by focusing on the innovations of traditional Zionism, in particular, the Kibbutzim and its pioneering immigrants, while marchers referenced contemporary Israel's hi-tech contributions and humanitarian values.  Overall the AZM theme focused on the progress Israel has made in developing from an agricultural society to a modern high-tech hub. With a little imagination, it is indeed easy to foresee what Israel could become in the next years.
Our participating member organizations also had a thrilling time. They constituted a considerable marching group, demonstrating how the Parade was a gathering of Israeli pride, excitement, and joy. The collective celebration included participants from AMIT, Ameinu, B'nai B'rith, Emunah of America, Habonim Dror, Hadassah, Hashomer Hatzair, Hebrew Tabernacle, Mercaz, and Or Shalom.