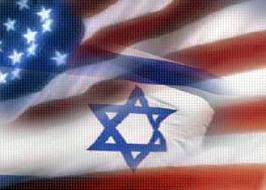 The American Zionist Movement is partnering with MERCAZ, the Conservative Movement's Israel advocacy arm, to sponsor special training seminar for a core group of Zionist and Israel Advocates .
The two day seminar will take place Sunday and Monday, June 9-10, at the Heritage Hotel, located in Southbury, CT.   The American Zionist Movement, working in cooperation with Mercaz, the World Zionist Organization and the Israeli Embassy, is now accepting applications from members of its organizations who wish to become local trainers or activists in the Israel advocacy field.
Participation in the Israel Advocacy Training Seminar is designed to provide key leadership with the resources, knowledge and skills to work with others in chapters, Jewish institutions and their local community to project Israel and Zionism in a positive light.   Participants will be expected to familiarize themselves with certain requisite materials in advance of the program in order to guarantee a common baseline of information.  In addition, all participants in the seminar will be invited to be involved in follow-up activities to insure continuity.
The application process requires at least one recommendation from another community leader who  can attest to the participant's' abilities and appropriateness for this particular program.
The cost of the 2-day seminar is $180, which includes 1 night accommodations (double occupancy) and 4 kosher meals (Sunday lunch, Sunday dinner, Monday breakfast, Monday lunch).
There is also be a reduced "walk-in" fee for local residents. Travel costs are extra; however, there may be some travel scholarships available depending on need. (Separate application required.)
Those not accepted for this initial seminar will be placed on a priority list for subsequent workshops.
If you or someone you know is interested in joining in this effort, go to https://azm.org/advocacy-reg