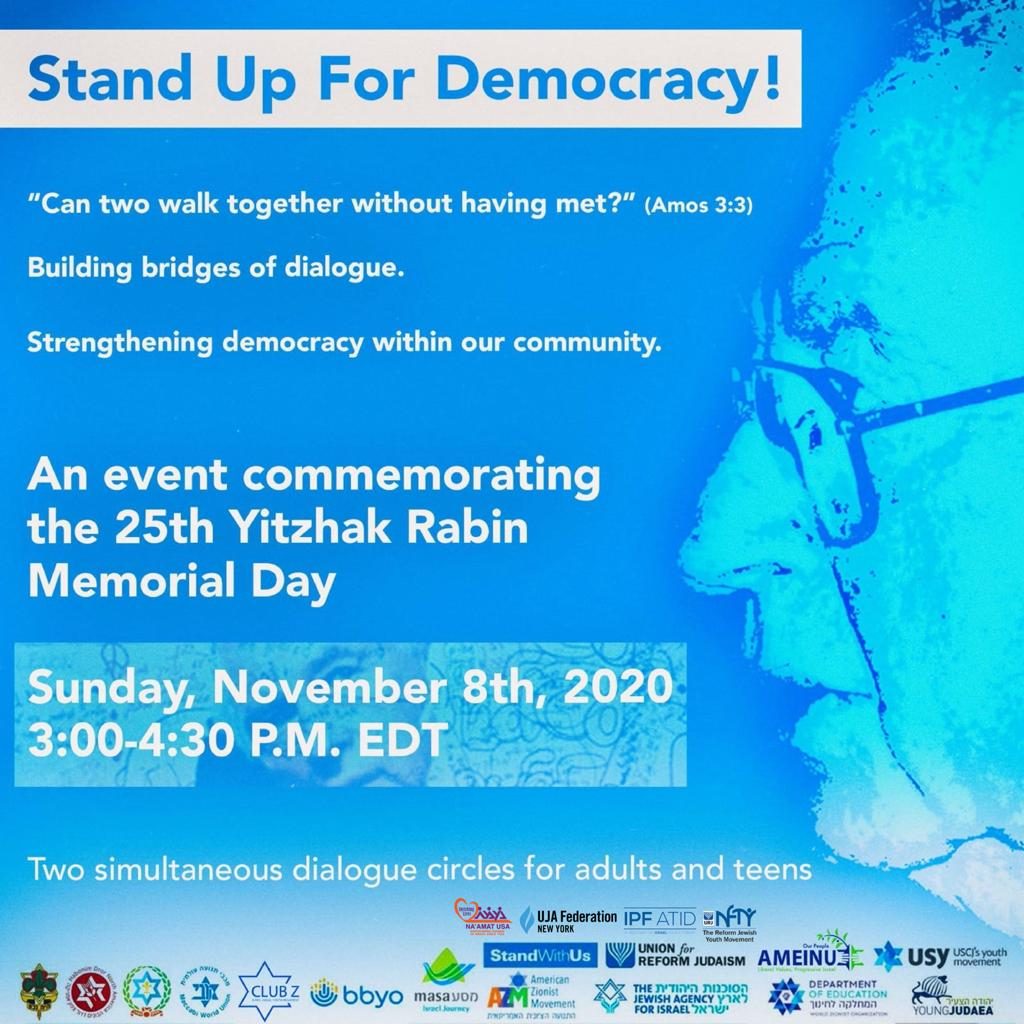 Join us as we commemorate the 25th anniversary of the assassination of Israeli Prime Minister Yitzhak Rabin z"l.
This event draws its inspiration from the "Asefa Israelit" (Israeli Assembly) led by a wide range of youth movements in Israel.
The program includes separate facilitated dialogue circles (Youth & Adults) focused on the challenges facing Israeli democracy and pluralism in the North American Jewish community and Israel. The youth program will be led by a variety of leaders from different youth movements across North America, and the adult program is comprised of various guest lecturers. At the conclusion of the youth program, there will be a short memorial ceremony.
The Jewish community across North America is coming together to support democracy and human equality as central in our Jewish values. Now is the time to turn to each other and spread this message. Together, we will remember the assassination of Yitzhak Rabin, and stand up for democracy!