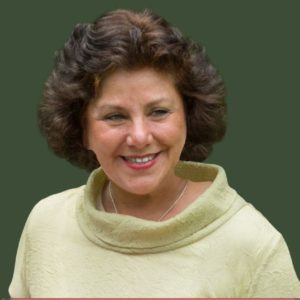 Lori Lowenthal Marcus is a lawyer and journalist who grew up in the Catskill Mountains and now lives in a Philly suburb. Lori and her husband have strong ties to Israel, with a home in Jerusalem, Israel's eternal capital, and she serves on the Board of Trustees of Ariel University. Two of Lori's four children and one son-in-law served in the IDF and three of her children spent gap years in Israel.
Lori served for many years on the board of the Hillel of Greater Philadelphia, as a member of the Israel Campus Coalition, as a board member and then president of the Greater Philadelphia District of the Zionist Organization of America and on the Israel and Overseas Center of the Jewish Federation of Greater Philadelphia. In addition to being a litigator at a major Philadelphia law firm after graduating from Harvard Law School, Lori also taught and co-created courses in law school and other graduate schools including the University of Pennsylvania and at Bryn Mawr College. In 2009, Lori founded the international Zionist organization Z STREET, on behalf of which she successfully sued the IRS after it refused to consider Z STREET's application for tax exempt status in violation of the U.S. Constitution.
Currently a partner in a small litigation boutique, Lori is also the legal director and a litigator with The Deborah Project, a non-profit law firm that represents those who have been discriminated against in educational settings because they are Jewish and/or pro-Israel. Lori's news articles, which focus on Israel, the greater Middle East and the Jewish Diaspora, have appeared in local, national and international news outlets including The Wall Street Journal.