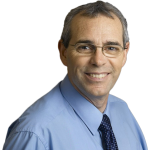 Professor David Passig, leading Israeli futurist, received his degree in anticipatory anthropology from the University of Minnesota. He specializes in technological futures, as well as social and educational futures. An Associate Professor at Bar-Ilan University, Passig heads the Virtual Reality Laboratory at the School of Education.
In what promises to be a challenging and exciting presentation, Passig will pose questions such as "does Israel need to establish a new national mission in order to survive?" Much of what he will say defies the usual expectations of those who prognosticate the future of Israel and the Jewish People.
Later, Sunday afternoon, the Assembly will grapple with critical issues facing the Zionist Movement.  Dr. Sylvia Barak Fishman will address the questions " Israel: Center, Partner or Theme Park," and Rabbi Josh Weinberg on "Why Zionism is Not a Four-Letter Word."
The evening will feature a celebratory dinner honoring Karen Rubinstein who will be ending her nearly forty years of service to American Zionism.
On Monday, the Assembly will turn inward, inviting people to imagine the implementation of AZM's new strategic plan and struggling with the ways to give substance to the plan to address major issues facing Zionism.
A thanks and farewell to Rabbi Vernon H. Kurtz for his four years as president of AZM in which he guided the organization through the future planning and the selection of a new Executive Director.
To see the draft program, please visit here