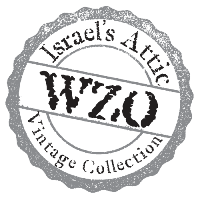 Yesterday. Inspiring Tomorrow.
These 18 authentic posters from pre-state Israel and its early years of independence give expression to the ideals on which the Zionist movement was founded, the challenges it has had to contend with since its outset and the remarkable achievements characterizing its first decades.
More than an important historical record, this collection provides a fascinating insight into the atmosphere and spirit of the times. It also serves as a source of inspiration for carrying on with the vital mission of continuing to work for the fulfillment of the Zionist dream. Printed on each poster is a brief description of its contents in Hebrew, English, Spanish, and French, providing context and background enhancing appreciation of its message and associated values.
In addition to being suitable for display in schools, Jewish community centers, synagogues, youth movement clubs, community institutions, camps, offices and homes, these posters constitute a rich resource for informal educational activity on the Zionist vision and the realities that the movement has had to face.
Read what the Jerusalem Post wrote about the posters (PDF file)
Full set of 21 posters (50 x 70 cm. / 20 x 28 in.): $65.
Shipping is included in all prices. Purchase a full set of 18 posters and get 3 additional posters FREE!