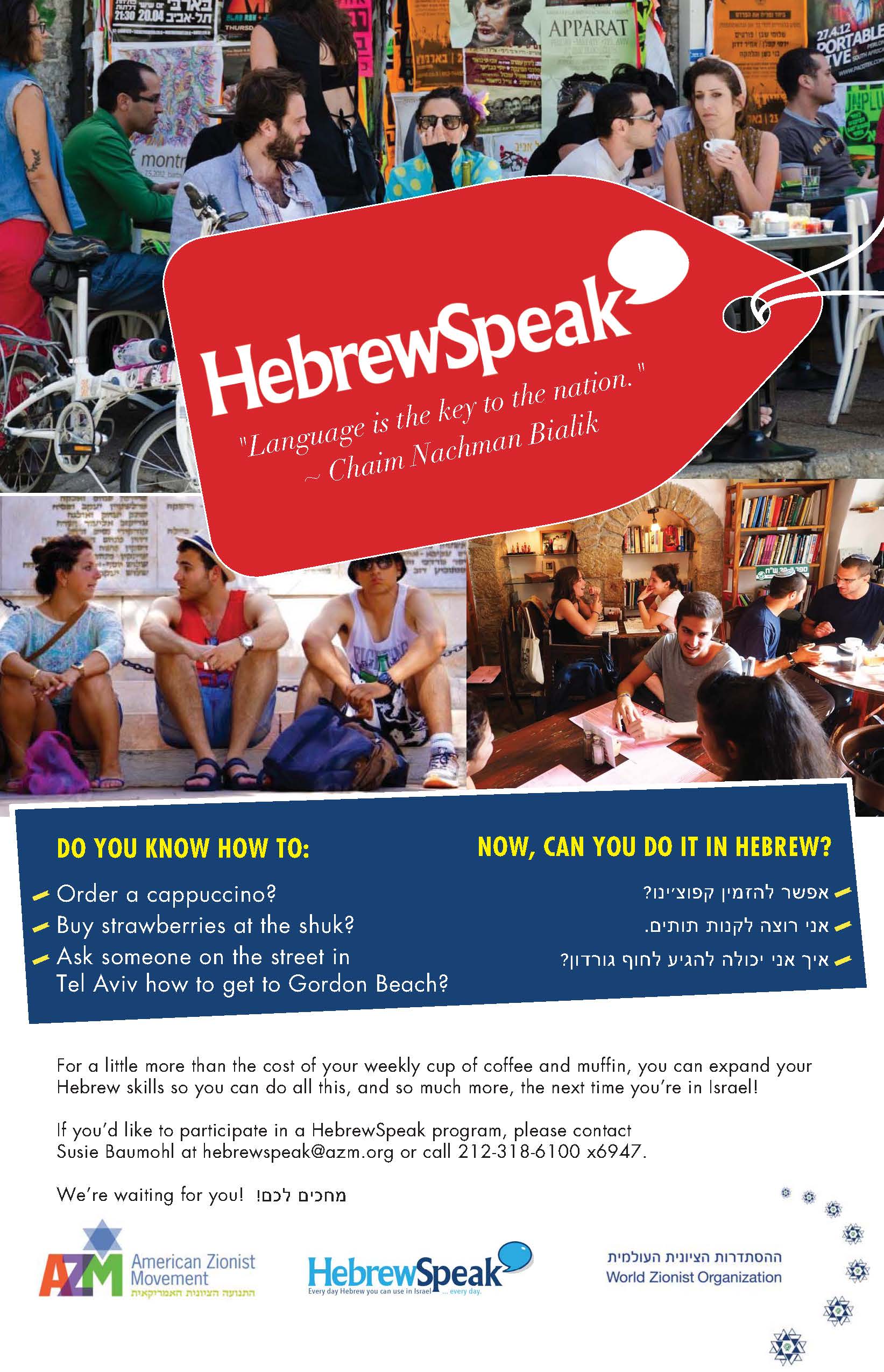 For a little more than the cost of your weekly cup of coffee and muffin, you can expand your Hebrew skills so you can do all this, and so much more, the next time you're in Israel!
If you'd like to participate in a HebrewSpeak program, please contact Susie Baumohl at hebrewspeak@azm.org or call 212-318-6100 x6947.
We're waiting for you! מחכים לכם!
Sponsored by the American Zionist Movement and the World Zionist Organization.