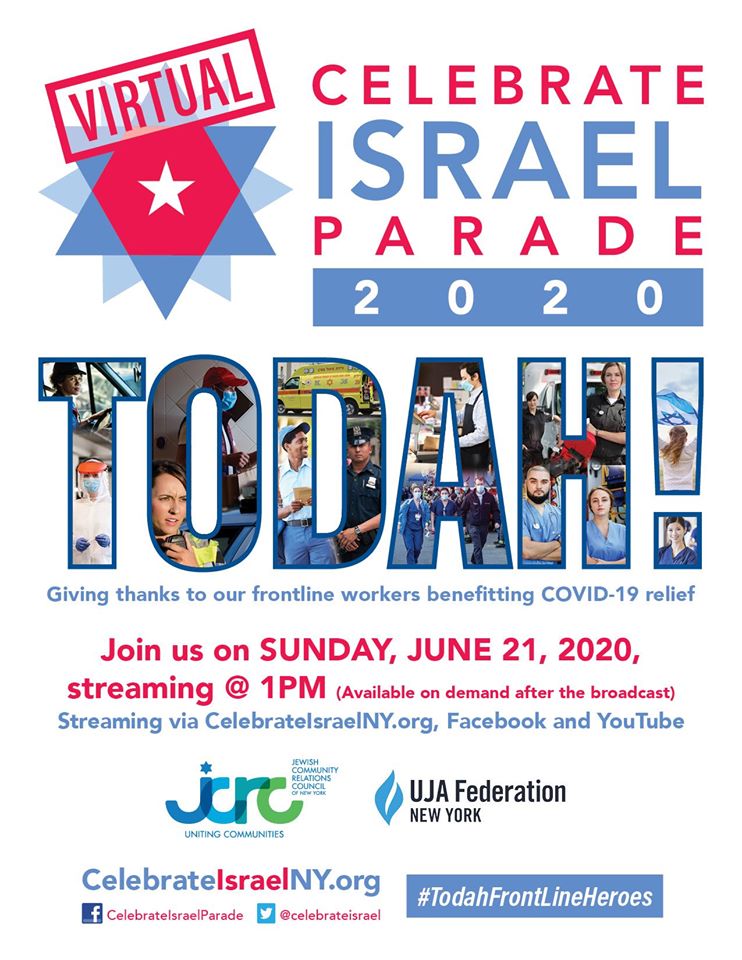 Virtual Celebrate Israel Parade 2020
Join us, Sunday June 21 for the Virtual #CelebrateIsrael Parade!
* PREMIERE: 1pm ET at CelebrateIsraelNY.org (+ HERE on Facebook + YouTube)
* 1 hour+ program chockfull of special performances including David Broza, Dudu Fisher דודו פישר, Neshama Carlebach, Elon Gold (The "Official" Elon Gold Fan Page), Kosha Dillz, Moshav, Tizmoret, Soulfarm, Scott Rogowsky + appearances by Tiki Barber, Omri Casspi – עומרי כספי, Ori Sasson, Israel Women's Judo Team & then some!!
This year's theme is TODAH ("thank you" in Hebrew) as we are dedicating the event to the frontline heroes in NY, across the US, in Israel and worldwide.