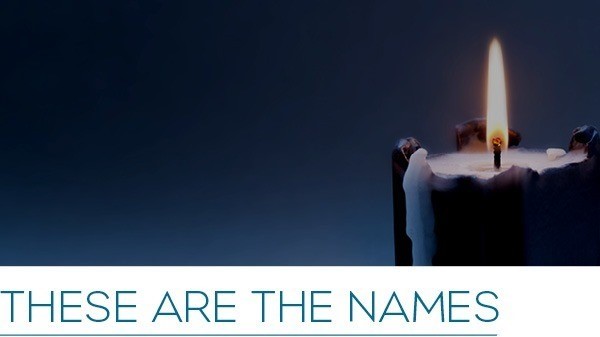 These Are The Names
For nearly 20 years, the congregations of the Upper West Side have gathered to commemorate those who perished in the Shoah. This year, the all-night, all-day Reading of the Names will take place at The Jewish Center and the Marlene Meyerson JCC Manhattan, with a livestream option available.
10 pm–7 am: The Jewish Center (131 W 86th Street)
9 am–5 pm: Marlene Meyerson JCC Manhattan (334 Amsterdam Ave)
Time Reader
10–10:30 pm Rabbis of the UWS
10:30–11 pm The Jewish Center
11–11:30 pm Congregation Shearith Israel
11:30–midnight West End Synagogue
Midnight–12:30 am Kehilat Hadar/Congregation Shaare Zedek
12:30–1 am SAJ—Judaism That Stands for All
1–1:30 am Stephen Wise Free Synagogue
1:30–2 am Congregation Ansche Chesed
2–2:30 am Congregation Habonim
2:30–3 am Congregation B'nai Jeshurun
3–3:30 am Romemu
3:30–4 am Lincoln Square Synagogue
4–4:30 am Congregation Rodeph Sholom
4:30–5 am Congregation Ramath Orah
5–5:30 am Congregation Ohab Zedek
5:30–6 am Kehilat Rayim Ahuvim
6–6:30 am The Carlebach Shul
6:30–7 am Darkhei Noam
Beginning at 9 am, the Reading of the Names will take place at the JCC. Members of the public will be welcome to read.