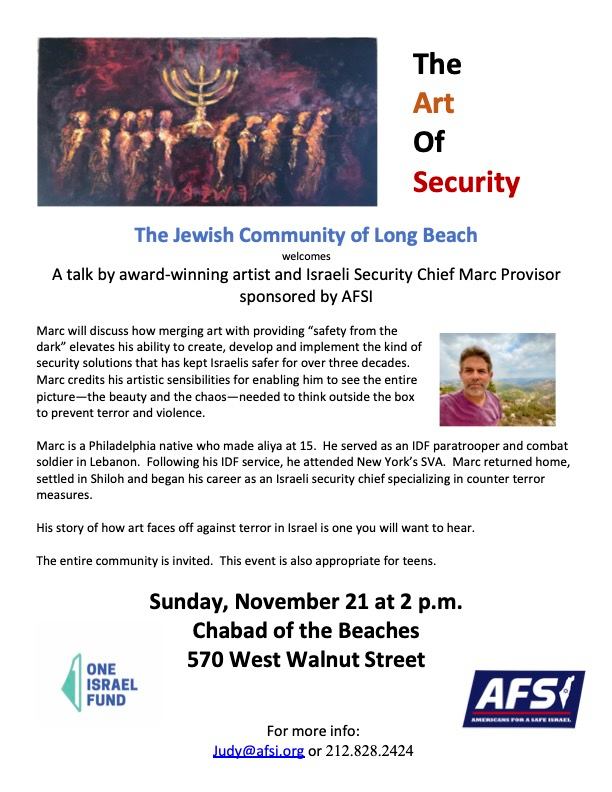 The Art of Security with Marc Provisor
A talk by award winning artist and Israeli security expert Marc Provisor.
Marc will discuss how merging art with providing "safety from the dark" elevates his ability to create, develop and implement the kind of security solutions that has kept Israel safe for over three decades.
No charge for this in person event. Light refreshments will be served. For more information email Judy Kadish or call 212.828.2424.