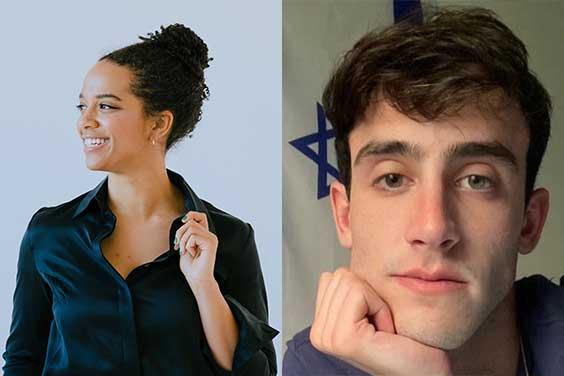 So You Want To Be A Zionist
Being a proud Zionist seems more daunting than ever. Supporters of Israel must often reckon with the possible repercussions of expressing this part of their identity, especially on college campuses and in young-adult circles. In honor of Yom HaAtzma'ut, our panel will discuss navigating these complexities and share insights on how the next generation is paving the way to be loudly and proudly Zionist.
Read Blake Flayton's SAPIR article
Read Kylie Unell's SAPIR article
Blake Flayton is the Executive Director of the New Zionist Congress, and a weekly columnist for The Jewish Journal. He is a senior at George Washington University.
Kylie Unell is the founder of Rooted, an organization built to help young Jews feel confident about pursuing a relationship with God and living a life driven by Judaism. She is host of two podcasts with Tablet Studios and is currently studying for a Ph.D. in Jewish Philosophy at New York University.