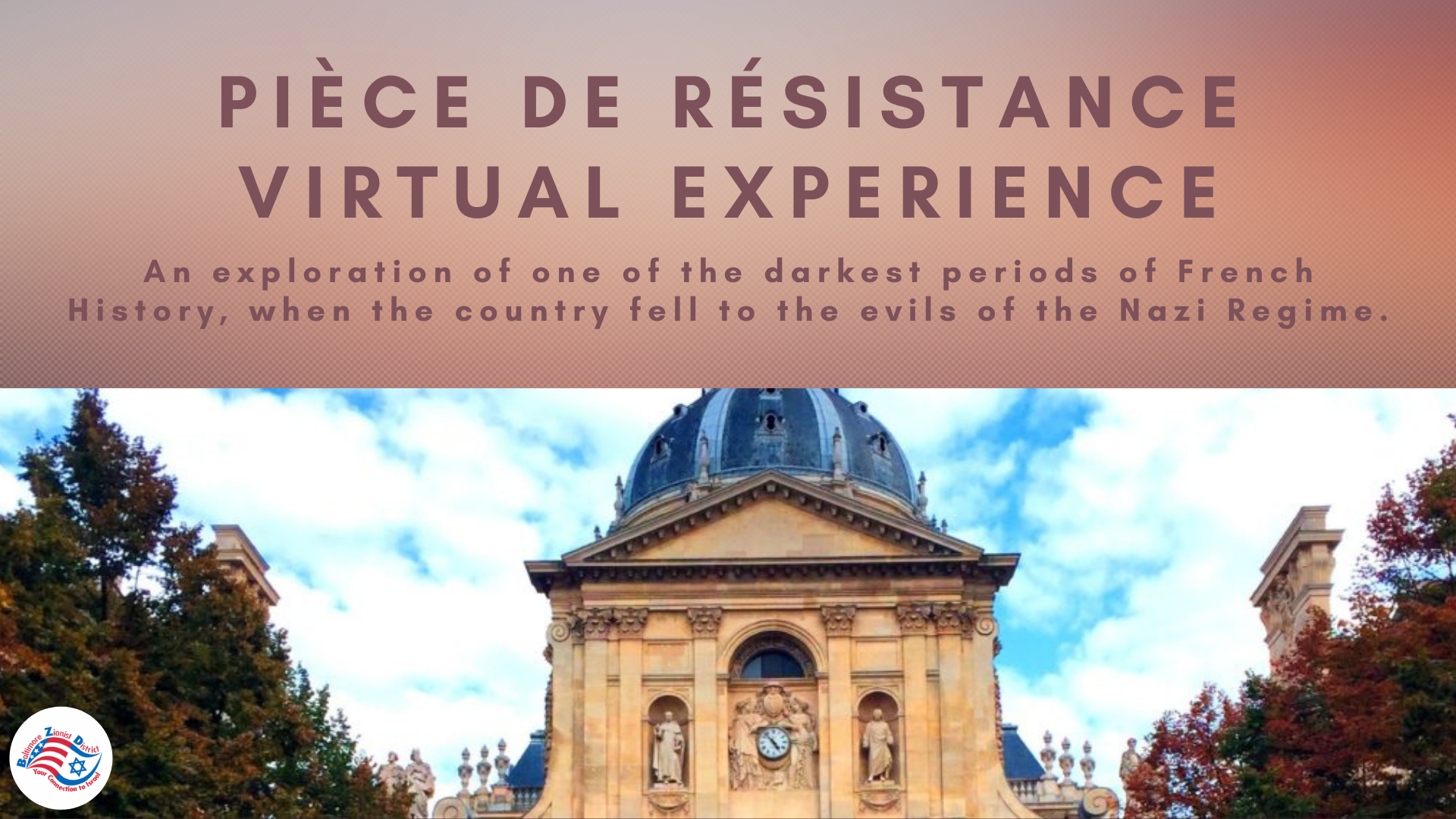 Pièce De Résistance Virtual Experience
Join the BZD and tour guide, Stephanie, as we explore one of the darkest periods of French history when the country fell to the evils of the Nazi Regime.
Through the darkness comes the extraordinary moments of the Resistance: The army in the Shadows. On this tour, we will discover the stories of men and women who fought to liberate their country from the hands of their oppressors. We will also learn how they save their fellow countrymen from persecution and keep the very soul of France intact. Visit sights like Vel D'Hiv, The Museum of Man, Le Chambon Sur LIgnon, and more.
This tour will be 90 minutes with a 5-minute break followed by a post-tour Q&A with our tour guide.
Register:
https://us02web.zoom.us/meeting/register/tZMrf-mqqD0iE9erwRGoOO65Nx-4CprW5x6M