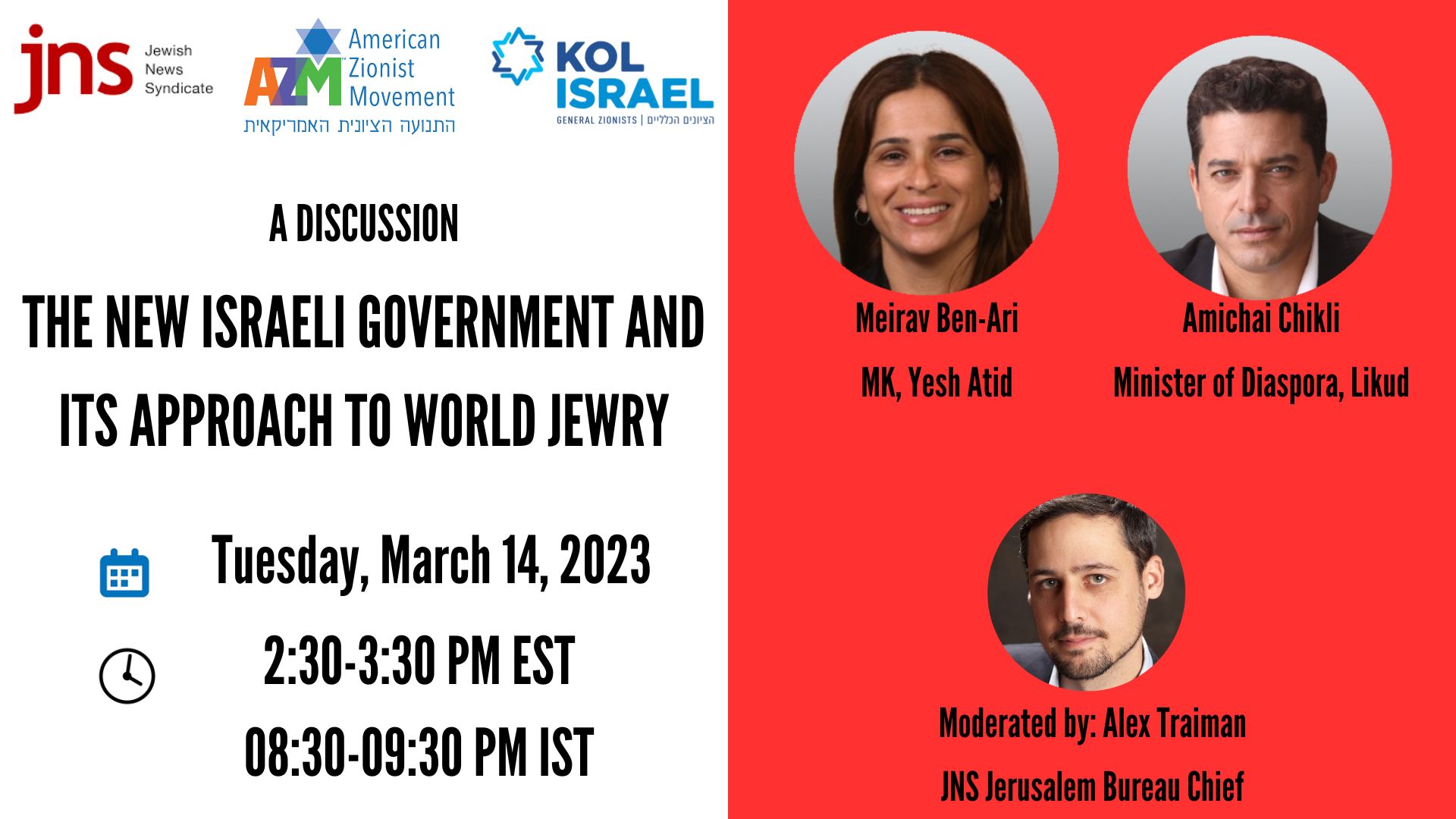 New Israeli Government and World Jewry
As the 37th government of Israel passes the 60-day mark, there has been much turbulence since its swearing-in. As we look toward the future, two critical questions must be asked:
What does this government stand for?
What is its view on Israel's relationship with Global Jewish communities and its responsibility towards them?
A Minister and a Member of the Knesset from opposing parties will discuss these crucial issues.
– Minister Amichai Chikli serves as the Minister of Diaspora Affairs and Minister for Social Equality on behalf of the Likud party. Before his political career, Minister Chikli established the Tavor Pre-Army Institute in Nof HaGalil and the Keshet leadership program, a nationwide leadership program for high schoolers that deepens students' knowledge of the Land of Israel.
– MK Meirav Ben-Ari is a member of Knesset on behalf of Yesh Atid. Ben-Ari began her political career in 2013 as a member of the Tel Aviv City Council and in 2021 joined the Yesh Atid party and served as the head of the internal security committee.
The event will be moderated by Alex Traiman, Managing Director and Jerusalem Bureau Chief of Jewish News Syndicate (JNS). JNS' articles are syndicated by over 75 publications, including America's most prominent Jewish newspapers and internet publications around the world, and articles are often cited across mainstream media.
Opening remarks will be given by David Yaari, Chairman Kol Israel – General Zionists.
The event will be hosted by Kol Israel, the General Zionist party in the World Zionist Congress. Kol Israel brings together 33 delegates from the two General Zionist factions in the Congress – World Confederation of United Zionists and Tnuat Hamerkaz Haliberalit Hanoar Hazioni.
The event will be promoted in cooperation with the American Zionist Movement, the official Zionist Federation in the United States.
Register here.