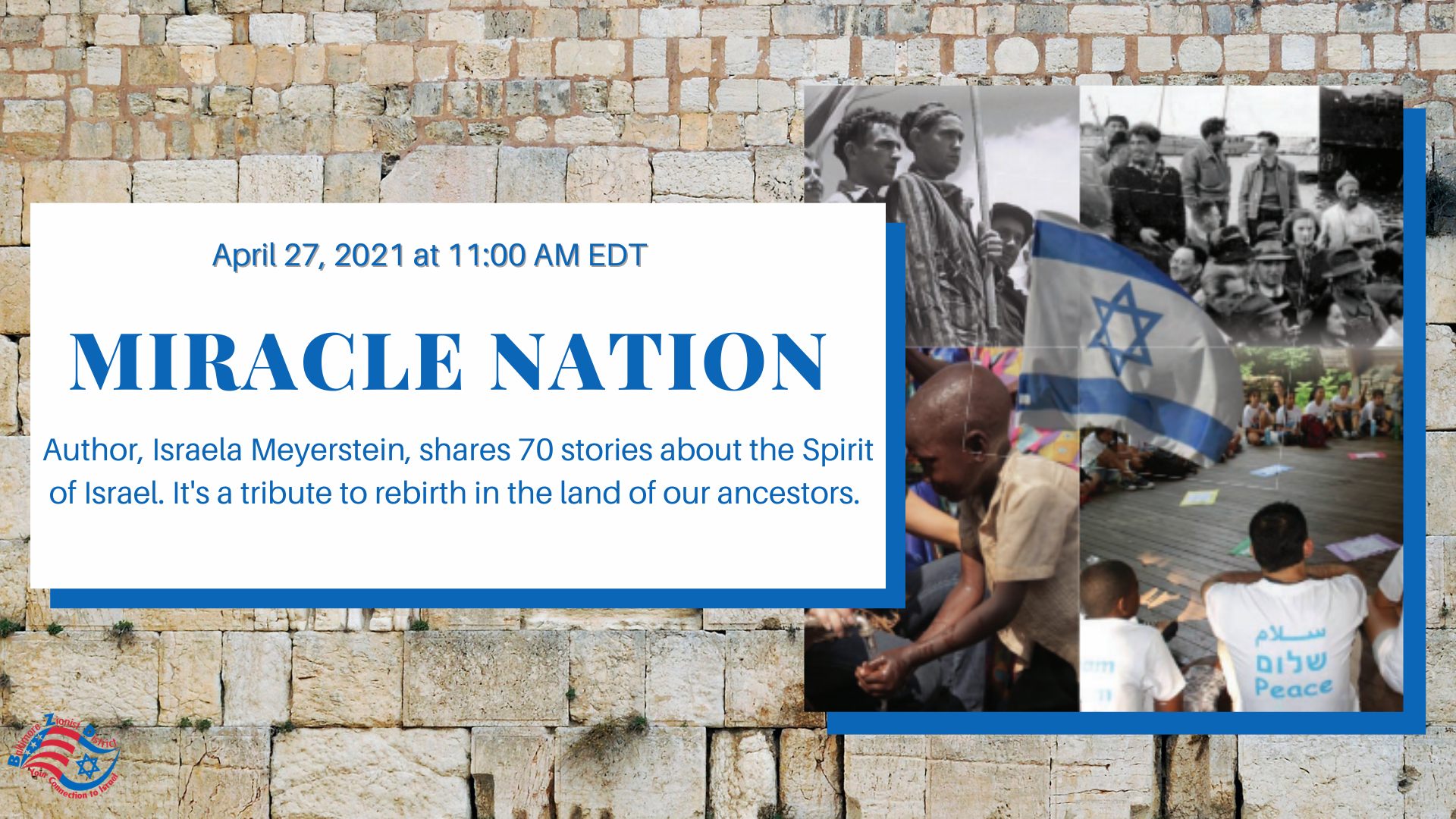 Miracle Nation: Seventy Stories about the Spirit of Israel with Israela Meyerstein
Join the Baltimore Zionist District with the author of Miracle Nation, Israela Meyerstein. Accompany us on this inspiring multimedia journey about Israel from pre-state days to the present. Israela, a Baltimore native, will share stories about exceptional individuals who participate in humanitarian Tikkun Olam projects in Israel and worldwide that exemplify Biblical humanistic values. Listen to heartwarming stories about efforts to improve the lives of Jews and Arabs, apply technology to third world problems, seek peaceful co-existence with neighbors, and why she considers Israel a Miracle Nation.
Israela's connections to Israel go back to age 14 when she made her first trip to meet her Israeli family. Israela enjoys professional writing and has published over 30 articles in her field. She co-founded the Baltimore Jewish Healing Network, where she co-led Spiritual Study Discussion groups for those facing serious medical illness.
To register: https://us02web.zoom.us/meeting/register/tZAuceyprz4qHtTgDFuf6q9rmHrFF3eJCZoW