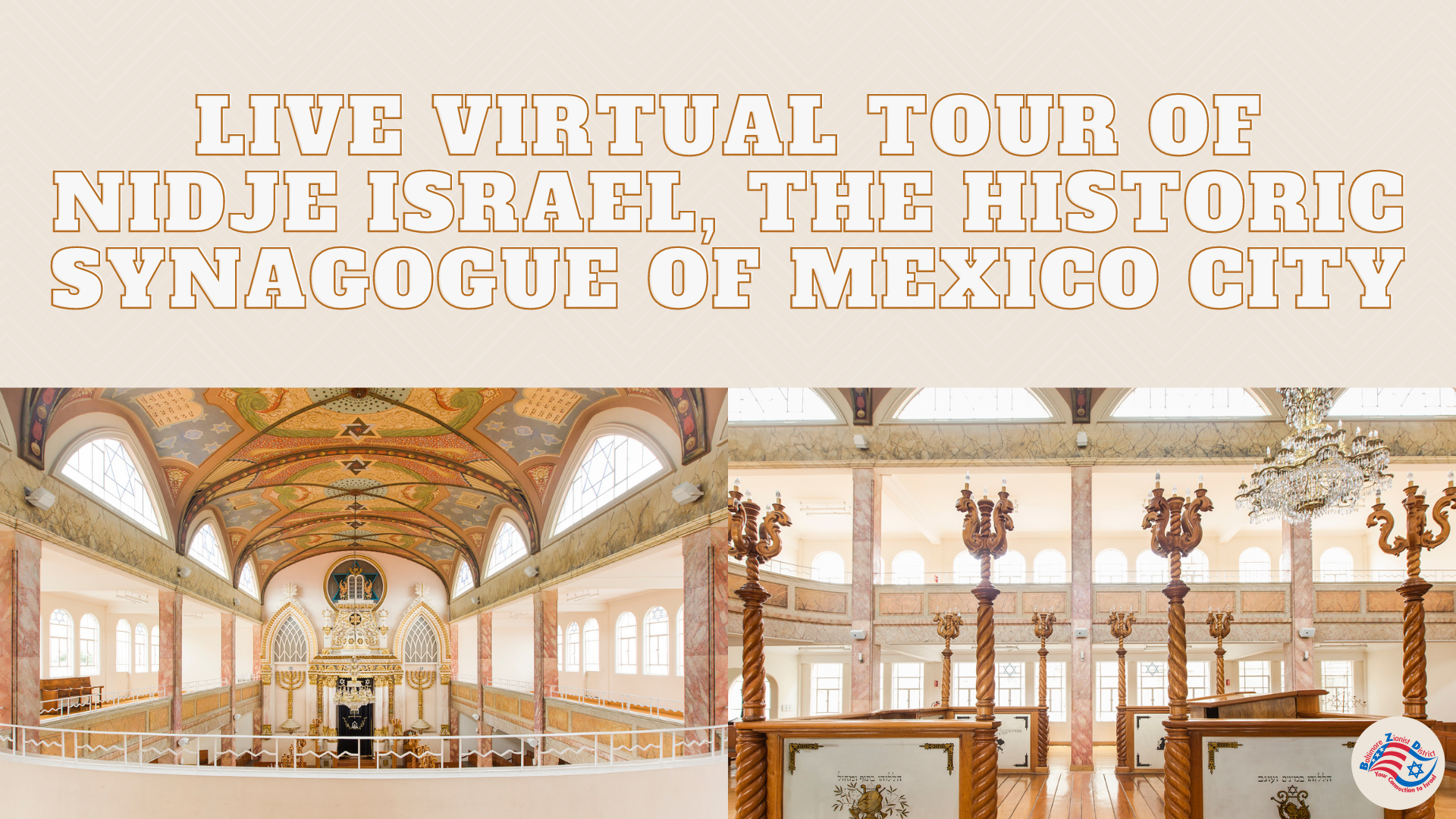 Live Virtual Tour of Nidje Israel, the Historic Synagogue in Mexico City
Join the BZD and Jewish Majorca as we explore Nidje Israel, the historic synagogue of Mexico City. Enjoy a LIVE virtual tour with our tour guide, Mónica Unikel-Fasja. Nidje Israel was built in 1941 by Ashkenazi Jews from Poland, Lithuania, Russia, and Hungary. Located in the historic center of Mexico City, the orthodox synagogue features a typical Eastern European style with a beautiful painted ceiling. According to the primary donor, the Aron Hakodesh is a replica of a Lithuanian Synagogue.
In the early days of the synagogue, congregants focused on the tragedies of the Holocaust and the drama surrounding the creation of the State of Israel. Today, synagogue life revolves around Bnai Mitzvah, weddings, graduations, and parties.
Mónica brings her love for Mexico City's historic streets to her guiding Jewish interest tours. Her work gathering and sharing the testimonies of Jewish immigrants bring depth and passion to her tours. Additionally, Mónica heads the synagogue's Cultural Center, which serves the entire Jewish community.
Next Event
Date

Sep 06 - 20 2021

Time

All Day