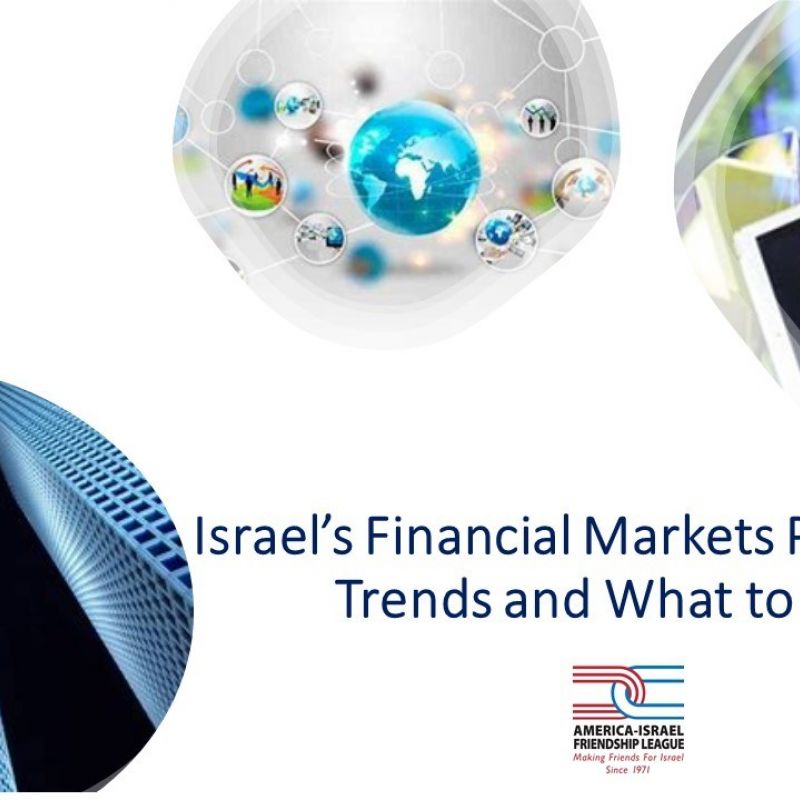 Israel's Financial Markets Post Covid-19 Trends and What to Expect
Over the past decade, Israel has been one of the best-performing economies in the developed world. Prior to the COVID-19 crisis, Israel's GDP Growth was at impressive levels, unemployment was at a record low, and its public companies – the "start-ups" that have "grown up" to become leading global firms – were outperforming their peers.
In this webinar, we will explore how Israel's economy is likely to look after COVID recovery.
Will it continue to be at the forefront of innovation?
Will it attract foreign investments at similar levels?
Will it provide similar returns?
Should investments in Israeli markets be part of a prudent investment strategy? And why?
This webinar will feature insights from a range of investor perspectives and provide both informative and actionable ideas for participants.
Streamed live from Israel and the United States, the program will feature:
Hila Himi-Alpert
Discount Capital, CEO
Israel Discount Bank Group
Natti Ginor
Head of Israel Investment Banking
Jefferies
Brian Freidman
President, Co-Founder and Portfolio Manager
Israel Investment
Steven Schoenfeld
Founder and Chief Investment Officer
BlueStar Indexes
Moderator:
Jonathan Barsade
President
America-Israel Friendship League