"We find ourselves in a chess match of hatred. Fighting Antisemitism and Anti-Zionism is our communal obligation. We must defend our people, our heritage and our good name. We must adopt a policy of Zero Tolerance against Antisemitism and Anti-Zionism".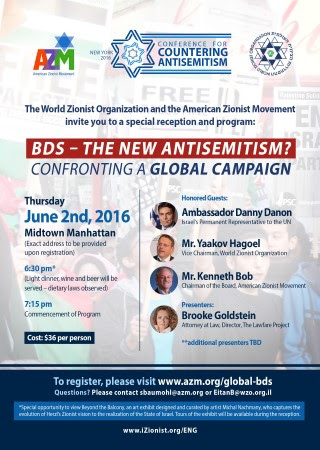 Join AZM and the WZO at a conference titled "BDS – the New Antisemitism? Confronting a Global Campaign" on June 2, 2016, in NYC. It will address the resurgence of global antisemitism and provide our community with tools to tackle and confront it.
It will be a great opportunity to hear about the joint efforts of Israeli MK's and American Jewish leaders to understand and combat the BDS movement.
Read More »