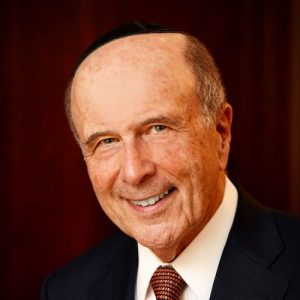 Martin Oliner is an attorney who has engaged in private practice since 1972. Mr. Oliner received a J.D. in 1971 and an L.L.M. in Taxation in 1977 from New York University Law School. He is a member of Phi Betta Kappa and the Order of the Coif, and has taught at both Touro Law School and New York Law School.
Mr. Oliner's legal practice principally involved international tax and workouts. He has extensive experience in international finance, investment banking, real estate, corporate organization and reorganization matters. His clients have included HSBC and the Saudi British Bank. He has published numerous articles and spoken to many professional groups.
Since September 1992, Mr. Oliner has served full time as Chairman of the Board of Directors, President and Chief Executive Officer of First Lincoln Holdings, an insurance and real estate holding company. He has also served as a Director of Regency Equities, Asian Oceanic Capital Corporation, and New Navy LDA.
Mr. Oliner serves as one of six members of the Executive Board of Touro College. He is a founder of the San Francisco School of Osteopathic Medicine and has served as a director of the New York School of Podiatry.
Locally, Mr. Oliner served as President of Congregation Sharray Tefila for three years, co-chairman of the Village's Board of Design since its inception, and a member of the HAFTR Board for many years. He has provided extensive pro bono assistance to many local organizations and has regularly opened his home for fundraising events. He currently serves as a Trustee of the Village of Lawrence and as chairman of the Religious Zionists of America.
Martin Oliner is married to Reva. They have enjoyed raising their family in Lawrence since 1983.