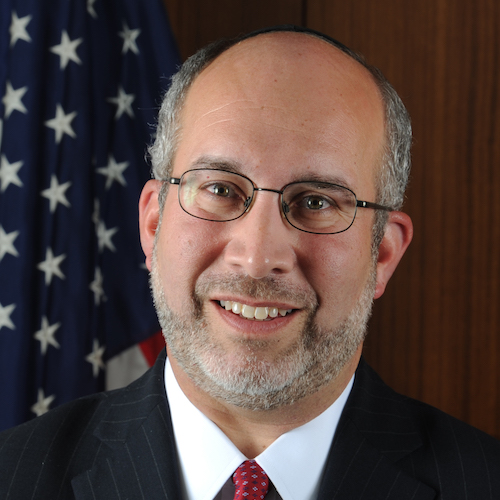 Herbert Block has been Executive Director of the American Zionist Movement since March 2017 and came to AZM from a long career in Jewish communal life and public service. Mr. Block was formerly an Assistant Executive Vice President of the American Jewish Joint Distribution Committee from 1999 to 2015, where he was responsible for the Government Affairs and Property Restitution portfolios at the world's leading Jewish humanitarian organization. Immediately prior to AZM he has was the Principal at Montrose Strategies, serving as a consultant, advisor and project manager for private and non-profit organizations in the areas of government relations, public affairs and international Jewish communal issues.
In October 2022 Mr. Block was appointed by President Biden as a Member of the Commission for the Preservation of America's Heritage Abroad on the recommendation of the US Senate. From 2011-2019 he was an appointee of President Obama on this Commission, an independent federal agency established to ensure that sites important to populations impacted by Nazism, communism, and the Cold War would be preserved for future generations.
Mr. Block served as Assistant Director for Intergovernmental and Public Affairs for the New York City Independent Budget Office (1996-1999) and as Deputy Director for Intergovernmental Relations at the federal Corporation for National and Community Service (1994-1995) in Washington. He was Assistant to the Mayor of the City of New York (1990-1993) and a Special Assistant to the Manhattan Borough President (1986-1989).
Mr. Block is a member of the Board of Directors and the Community Alliance for Jewish-Affiliated Cemeteries and represents the World Jewish Restitution Organization on foundations in Poland and Lithuania addressing Jewish communal property restitution. He was formerly the Mayor's Representative on the Board of Trustees of the NYC Museum of Jewish Heritage—A Living Memorial to the Holocaust from 2014-2022 and a longtime member of the Board of the Hebrew Free Burial Association.
He received a B.A. from Columbia University and a J.D. from Brooklyn Law School.