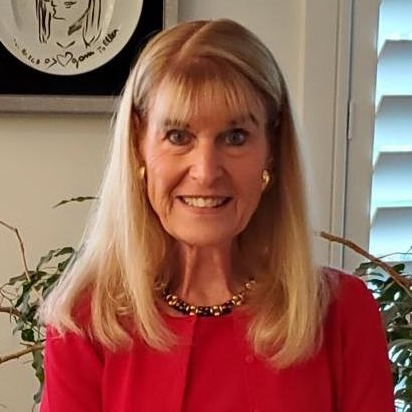 Ellen Hershkin is the immediate past 26th National President of Hadassah, The Women's Zionist Organization of America, Inc. and is currently the Chair of Hadassah Israel Travel. She was previously elected to the offices of Hadassah National Secretary and National Vice President and as such, has been a member of Hadassah's Executive Committee for many years.
Prior to becoming National President, Ellen served as the founding Coordinator of the formerly named PRAZE (PRogramming, Advocacy, Zionism & Education) Division now known as the Education & Advocacy Division, National Coordinator of Young Judaea, National Chair of Hadassah's Membership Outreach Department, which followed her service as National Chair of the Public Affairs Department and Chair of the Hadassah Office in Israel. Ellen's first national portfolio was that of National Young Leaders Chair in 1991. She has developed and facilitated numerous leadership workshops and training seminars for Hadassah units, for Hadassah Israel, for Hadassah International, for the Senior Nursing Staff of the Hadassah Medical Organization and the Nursing Faculty of Hadassah Hebrew University. In addition, she served in several other significant portfolios and on various committees.
Ellen has represented Hadassah at the Conference of Presidents of Major American Jewish Organizations, the World Zionist Organization, the Jewish Agency for Israel and at numerous other tables both domestically and internationally. She has been an active member of the AZM and has participated in a significant number of its activities and events.
Ellen has been a member of Hadassah since 1973. She is past President of the Dix Hills Chapter and past President of the Suffolk Region. In addition to her work for Hadassah, Ellen has served on the Board of Directors of the Jewish National Fund, the United Israel Appeal Board of Trustees and was a member of the American Jewish Congress Women's Roundtable. She is a founding member of the Friends of the Israel sports Center for the Disabled. Ellen has experienced many memorable visits to Israel, including all Hadassah's National Conventions, beginning with the first one in 1978. A travel consultant for 20 years, after a significant hiatus, she has returned to specialize in Israel travel.
Ellen and her husband, Joel, live in Plainview, NY, and are the proud parents of Lisa Hershkin Roth, married to Brett Roth, parents of Emily, and Marc Hershkin, married to Paige Hershkin, parents of Amanda and Jake.