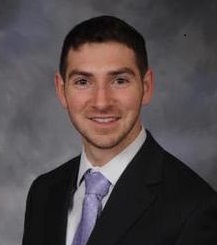 A rocket flew toward us. Alarms wailed throughout the city. My coworkers and I ran to the bomb shelter, but thankfully, the Iron Dome missile defense system had been stationed nearby. Upon hearing a soft "boom," we allowed ourselves to relax. Iron Dome had intercepted the rocket.
Daily rocket fire had become the norm during my software internship at Google in Tel Aviv last summer. I felt privileged, however, because Iron Dome's tracking system was so accurate it almost never missed. Whenever I hid in the bomb shelter, I thought about the lifesaving artificial intelligence algorithms used to control Iron Dome. I have always wanted to found a defense software startup for Israel. Thankfully, I have been blessed with remarkable opportunities to develop the technical engineering skills I need to achieve this dream. As a computer science major at Stanford, I have taken courses taught by world class professors and conducted research at the cutting edge. Recently, I was admitted to Stanford's master's degree in computer science. However, before continuing on to my graduate studies, I crave the opportunity to spend a year in Israel. Israel is my homeland. My father was born on a kibbutz, and I lived in Ra'anana when I was four years old. My experience interning for Google in Tel Aviv last summer helped me realize the extent to which I could benefit from spending a year immersing myself in Israeli society. A mastery of the language and culture could be a deciding factor in the success of the Israeli software company I dream of founding.
One of the reasons I find tremendous meaning in developing defense technology for Israel is that the Jewish people feel like my family. To me, being a Zionist means accepting the Jewish covenant with God, fighting for the security of the Land of Israel, and embracing our connection
with Am Yisrael, the Nation of Israel. When walking through Jerusalem to a Shabbat dinner last summer, I saw signs on shops all over the city that said, "Bring back our boys." The feeling that we are one nation, one people, and one family hit home. During my year in Israel, one of my priorities will be to explore my Jewish roots because Judaism forms the core of my identity. Attending Jewish day schools my whole life has provided me with a remarkable, pluralistic education, and at Stanford I served as the president of the Jewish Student Association. I am plan to attend the Gush yeshiva because it is hesder , which means most of its students are Israelis, who elected to extend their military services in order to spend time learning about Judaism. This would allow me to immerse myself among Israelis while learning entirely in Hebrew. Moreover, Gush is known for its intellectual rigor and for attracting dedicated students, many of whom attend Ivy League universities. Some friends ask how I can be interested in both engineering and religion. In my view, science and religion are not at all contradictory. For me, religion provides the framework with which I can appreciate and understand science. As a proud Zionist, I would be so grateful for the opportunity to explore my Jewish roots in Israel, while developing the Hebrew skills that could enable me to design defense software for Israel.