The Helyn B. Reich Memorial Scholarship Fund was established in 1995 in memory of Helyn B. Reich, wife of founding AZM President Seymour D. Reich. Reich scholarships are awarded each fall and spring to a limited number of American students who have chosen to study at one of several designated Israeli universities or post-college long-term programs in Israel. The scholarship seeks to recognize candidates who have demonstrated academic excellence, pro-Israel activity in their personal lives, and a dedicated commitment to future involvement with the Jewish and Zionist community in the United States.
The American Zionist Movement is pleased to announce the winners of the Spring 2020 Helyn B. Reich Memorial Scholarship. The recipients are accomplished young Americans Zionists dedicated to AZM's mission, who are thrilled to be spending the next year living and immersing themselves in Israel.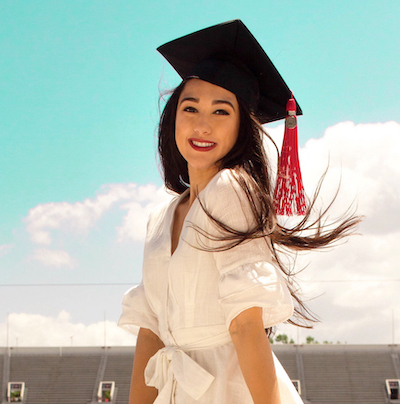 India Persaud graduated from the University of Georgia and is attending the Career Israel Internship Program this spring. She will be interning at i24 News at the news station's headquarters in Jaffa. She describes her interest and what she hopes to gain from her experiences: "i24 News is dedicated to giving Israel a voice in the international media, and it is with this voice that I am excited to be a part of the effort to combat prejudice and bring positive global awareness of Zionism and Israel's legitimacy." India was very involved at Hillel on her campus, interning there for two years, and participating on Birthright. She was also very engaged in pro-Israel advocacy on campus, volunteering for the Israel Fest and organizing various Israel centered events.
Read India's personal essay on her connection to Zionism.
---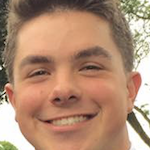 Paul Schmitz hails from Michigan and is a sophomore at the University of Michigan's School of Business. He will be spending his spring semester at Tel Aviv University. While in college, he has been very active in Israel campus engagement. He has brought many Israeli voices on campus, by being involved with Stand With Us, Wolverines for Israel, as well as AIPAC. He was a leader on his Birthright trip, and was chosen to be a BICEP (Building Israel Connections Engagement) fellow upon completion of the trip and returning to campus. By spending a semester in Israel, Paul "hopes to submerge [him]self into the culture through going to Shabbat in Jerusalem, utilizing programming that's offered, and learning more about the differences between Jewish life in America and in the Jewish State."
Read Paul's personal essay on his connection to Zionism.
---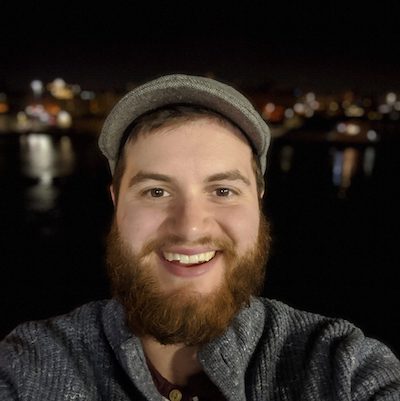 Samuel Belmonte will be attending the Pardes Institute for Jewish Studies in Jerusalem as part of the Dorot Fellowship. He graduated from Hampshire College and has since worked in various mental health settings. He wants to remain involved in his modern Orthodox community when returning to the United States and says "there is a great gap between American Jews and Israeli Jews, beyond simple geography and extending into political, social, and religious understandings. I see myself as a potential messenger – bringing information back from Israel, as well as bringing knowledge of diaspora life into Israel with me. I am happy to build mutual understanding between American and Israeli Jews through individual relationships."
Read Samuel's personal essay on his connection to Zionism.
---
Abby Adelman graduated from Towson University and will be attending Way More Israel (WMI) as part of the Heritage House Program. She was responsible for generating public awareness campaigns, leading campus events for Jewish Women International, and currently creates innovative digital content for Hillel International. Abby believes that "living in Jerusalem for five months will help me connect to and strengthen my faith. I will be able to advance my Hebrew as well."
Read Abby's personal essay on her connection to Zionism.
---
Jillian Silbert graduated from Princeton University and will be attending the Midreshet Rachel V' Chaya (MRC) program in Jerusalem. During her time at Princeton, Jillian took on several key leadership roles for Princeton University's Center for Jewish Life. She organized multiple day trips for dozens of students while serving as the Chair of the Social Justice Committee, and organized services and other events while Chair of Kesher, the Reform Jewish Community. Something she looks to accomplish by studying in Jerusalem will be to "heal rifts among different Jewish groups, allowing us to focus on what we have in common rather than the differences that blind us to our shared heritage."
Read Jillian's personal essay on her connection to Zionism.
---
Zach Lynn graduated from the University of Pittsburgh and will be attending the Career Israel internship program in Tel Aviv. Zach was the center for all communication while serving as the Campus Leader of Choose a Challenge USA's University of Pittsburgh Chapter. He seeks to utilize his time in Tel Aviv by learning more communicative and leadership skills. He says these skills will "aid in defining Zionism in my home country by being an advocate in support of the unity of the Jewish people."
Read Zach's personal essay on his connection to Zionism.
---
Zoe Kanterman graduated from the University of Michigan and will be attending Midreshet Rachel V' Chaya (MRC) program in Jerusalem. While working in Spain as an English teacher, Zoe was an active member of the Jewish community in Madrid. Zoe says that while living in Jerusalem, her goal will be to "really value experiences in which I can immerse myself into different Jewish communities. I hope that by studying for the year at MRC I will finally be able to have clarity on which Jewish community I would like to settle down in and take the next big life steps with."