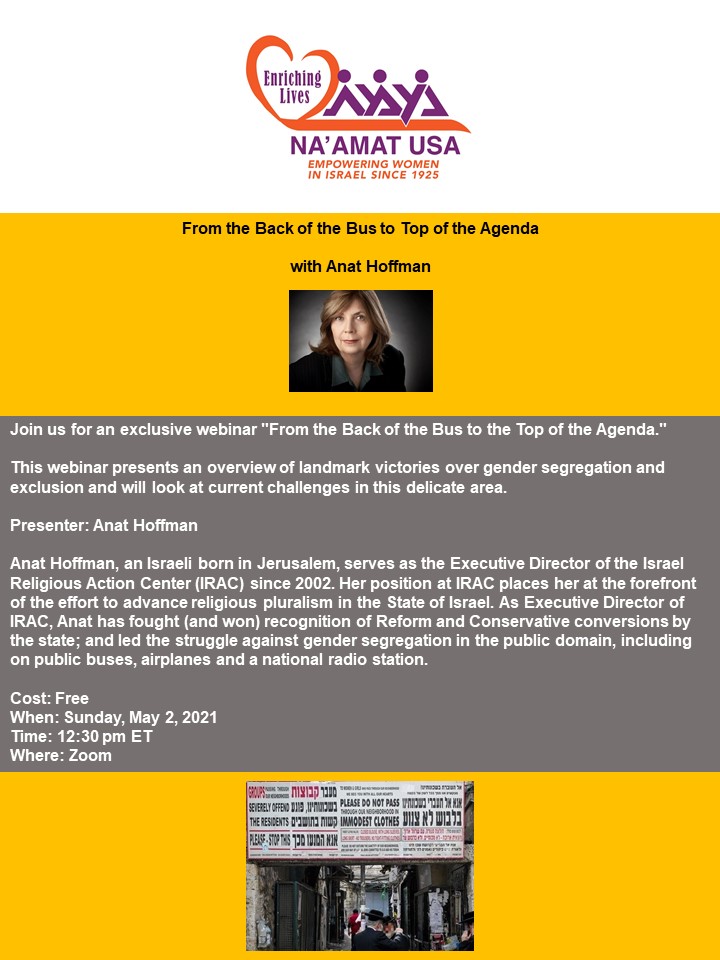 From the Back of the Bus to the Top of the Agenda with Anat Hoffman
This webinar presents an overview of landmark victories over gender segregation and exclusion and will look at current challenges in this delicate area.
Sunday, May 2, 2021
12:30 PM ET
Cost: Free
Where: Zoom
Presenter: Anat Hoffman
Anat Hoffman, an Israeli born in Jerusalem, serves as the Executive Director of the Israel Religious Action Center (IRAC) since 2002. Her position at IRAC places her at the forefront of the effort to advance religious pluralism in the State of Israel. As Executive Director of IRAC, Anat has fought (and won) recognition of Reform and Conservative conversions by the state; and led the struggle against gender segregation in the public domain, including on public buses, airplanes, and a national radio station.
Next Event
Date

Mar 16 2021

- Jun 01 2021

Time

8:00 am - 6:00 pm