Despite political disagreements that often threaten to polarize Israel supporters, it's possible to rally organizations around the "commonalities" that bind support for the Jewish state.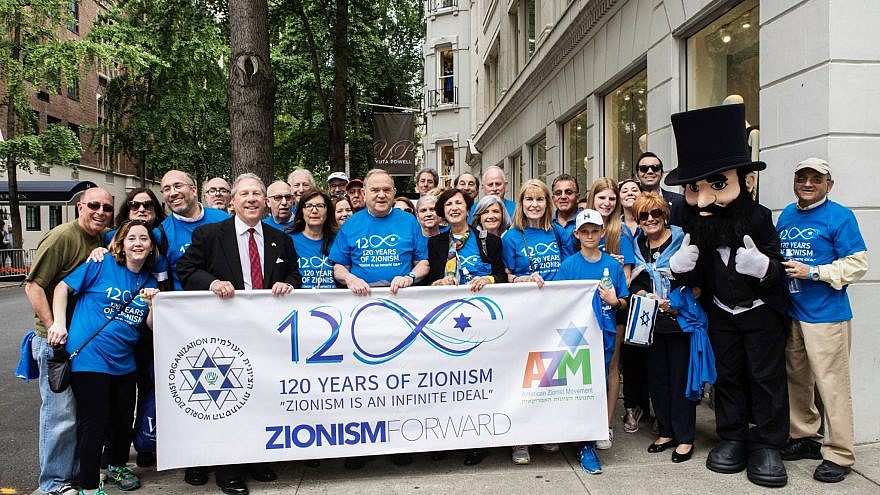 (JNS, Algemeiner) For Israelis, Zionism is part and parcel of the national experience, regardless of religious or political affiliation. Yet in America, where Judaism has been undergoing a crisis of apathy and assimilation, the concept of Zionism often lacks the same strong associations.
In fact, previously automatic bipartisan support for Israel is now being challenged in today's polarized political climate in the United States. Efforts to alienate Israel on college campuses and in international forums like the United Nations, coupled with a decades-old stalemate between Israelis and Palestinians, further confuse many Jewish Americans as to the merits of strongly connecting to the Jewish national movement.
The member organizations of the American Zionist Movement—more than 25 of them—span from right to left on the political spectrum, and from secular to religious. They often have strong disagreements with each other on key issues, including the merits of promoting a two-state solution—a still obvious solution to the conflict for many Americans, but a less popular paradigm among Israelis and Palestinians. In addition, many of the member groups have disagreements with policies of Israel's right-wing government.
Progressive religious movements in America have recently launched vocal opposition to certain Israeli stances, including the location of access points to a mixed-gender prayer section at the Western Wall.
At the head of the American Zionist Movement is Richard Heideman, a lawyer whose firm has secured hundreds of millions of dollars in settlements for victims of terror.
For Heideman, Zionism is not just a passion, but a family affair.
His wife, Phyllis, is president of "March of the Living," the international organization that has brought more than 250,000 people on the two-mile march from Auschwitz to Birkenau to learn firsthand about what took place in Nazi concentration camps. Today, their daughter Elana runs the Israel Forever Foundation that the Heidemans created 15 years ago to develop content focused on positive Israel engagement, often focused on key geopolitical issues.