LEARN ABOUT THE OCTOBER 2020 MEETING OF THE 38TH WORLD ZIONIST CONGRESS.
Stay up to date on the latest information on AZM, the World Zionist Congress and more.​
This form is currently closed for submissions.
Voting was held January 21-March 11, 2020
VOTE FOR YOUR VOICE IN ISRAEL
Make sure your point of view is represented in the next World Zionist Congress. When you vote, you will be able to choose from over a dozen slates representing diverse political beliefs, religious denominations and cultural traditions. Those elected from the United States will join delegates from Israel and around the world at the 38th World Zionist Congress in October 2020, the international "parliament of the Jewish people", to make decisions regarding key institutions which allocate nearly $1 Billion annually to support Israel and World Jewry (including the World Zionist Organization, Keren Kayemet LeYisrael – Jewish National Fund and the Jewish Agency for Israel).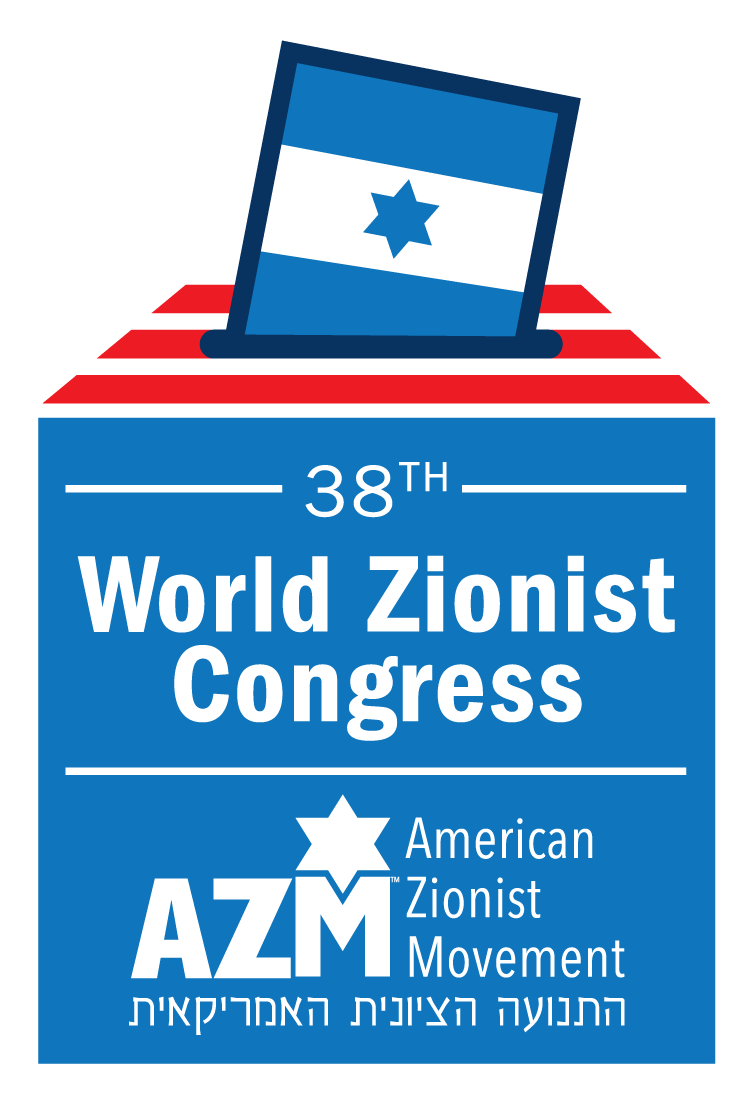 There are 15 slates running in the 2020 US Election for the 38th World Zionist Congress.
Slates are listed in the order they will appear on the ballot (chosen by random selection). Click the red button below to view the full Directory of Slates, or if you prefer, click on each slate's name below, to see their platform statement and list of candidates.
Flip to view the 15 slates running in the 2020 US Election for the 38th World Zionist Congress
[simplebooklet src="https://simplebooklet.com/embed.php?wpKey=qF4LCK3Rxg8uJuogoMc8kP&source=wordpress" width="966" height="800"]
More information on how to vote and other frequently asked questions can be found below.
The following materials are available for download and promotional purposes. You may use and share them widely. If you have any questions, please email elections@azm.org
The following materials are available for download and promotional purposes. You may use and share them widely. If you have any questions, please email elections@azm.org
PAPER REGISTRATION FORM AND MAIL BALLOT