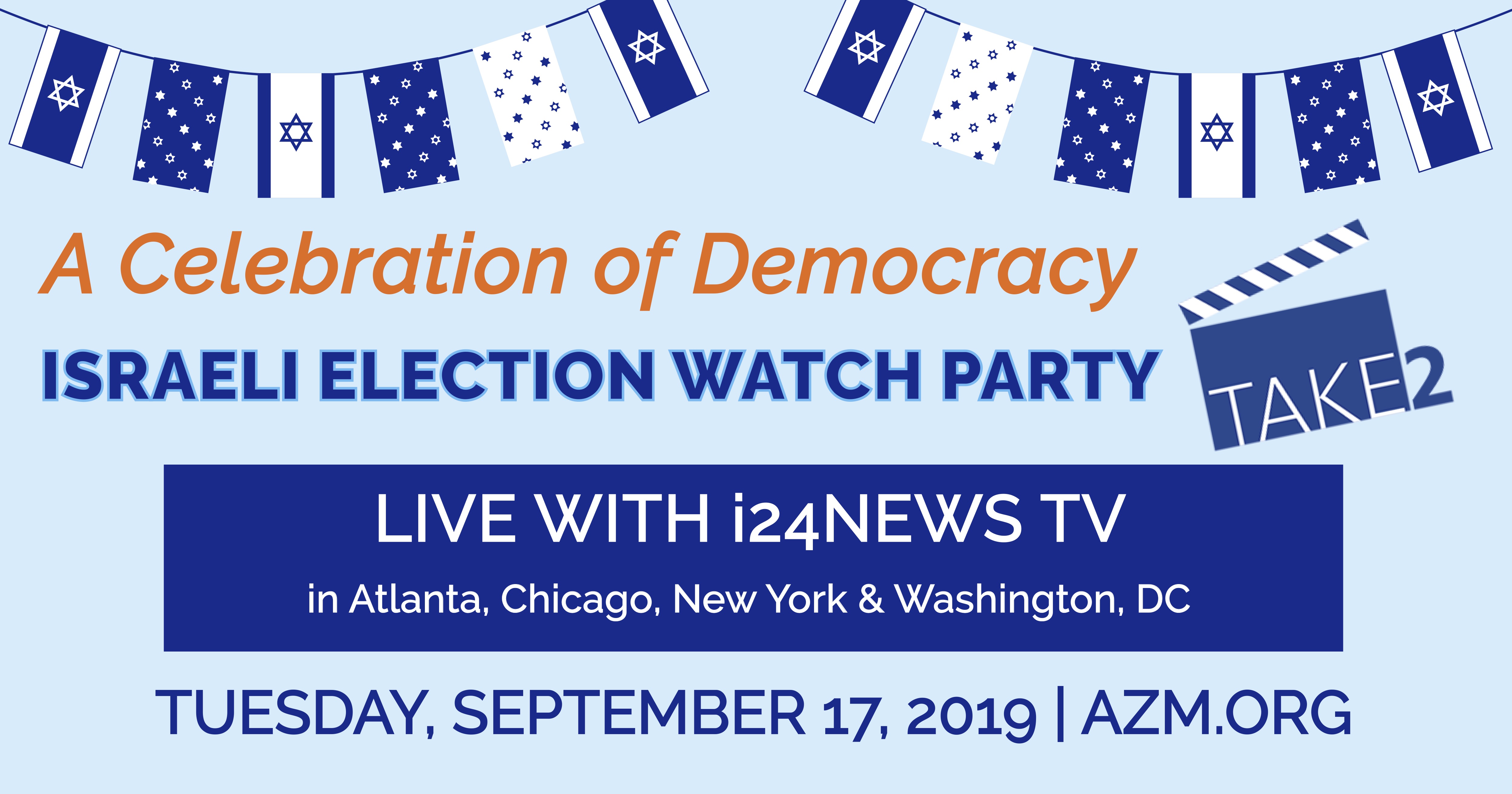 Israeli Election Watch Parties in Chicago, New York & Washington, DC!
PLEASE SELECT FROM ONE OF THE FOLLOWING EVENTS TO PURCHASE TICKETS
UNABLE TO ATTEND BUT STILL WANT TO WATCH?

FOLLOW THESE INSTRUCTIONS TO PARTICIPATE FROM YOUR COMPUTER OR CELL!
If you have an i24 News subscription Click Here and then click "Watch Live".
Please note you do not have to pay to view the live stream with the code below:
Watch on your Desktop, Laptop or Mobile Phone:
1.       Go to https://video.i24news.tv
2.       Click on "Login"
3.       Enter your email, choose your password and click on "Create an account".
4.       Click "Redeem coupon"
5.       In the field "your coupon code" enter code: i24Worker2018
6.       Click "Activate"
7.       Click "Get access"
Watch on the i24 News APP OR Over The Top (OTT) devices such as Roku, Apple TV, Chromecast:
1.       Download the App OR Go to https://video.i24news.tv
2.     Click on the Menu icon (three black horizontal bars aka hamburger icon – see pictures)
3.     Follow steps 3-7 above