AMERICAN ZIONIST MOVEMENT ANNOUNCES HERBERT BLOCK AS EXECUTIVE DIRECTOR TO SUCCEED KAREN RUBINSTEIN, RETIRING AFTER DECADES OF SERVICE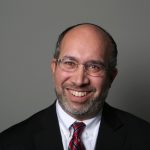 New York, March 2, 2017. The American Zionist Movement (AZM) announced today the selection of Herbert Block as its new Executive Director. Mr. Block will join AZM following the organization's Biennial Assembly which will take place on March 5-6, 2017 in New York. He will succeed Karen Rubinstein who is retiring after 40 years with AZM, has served as Executive Director since 1981 and will be honored at a dinner at the AZM Biennial Assembly on Sunday, March 5, 2017. Malcolm Hoenlein, Executive Vice Chairman of the Conference of Presidents of Major American Jewish Organizations will be the keynote speaker at the dinner.
Rabbi Vernon Kurtz, President of AZM said "We feel very fortunate to have recruited such an accomplished professional to succeed Karen Rubinstein, who has served AZM and Zionism with such distinction and dedication for nearly four decades. Herbert Block comes to AZM from a long career in Jewish communal life and public service and will build on Karen's work as the organization moves forward."
Mr. Block was formerly an Assistant Executive Vice President of the American Jewish Joint Distribution Committee ("JDC") from 1999 to 2015, where he was responsible for the Government Affairs and Property Restitution portfolios for JDC, considered the world's leading Jewish humanitarian organization. Most recently he has been serving as a consultant, advisor and project manager for private and non-profit organizations in the areas of government relations, public affairs and international Jewish communal issues. Since 2011 Mr. Block has served as a Presidential Appointee as a Member of the U.S. Commission for the Preservation of America's Heritage Abroad, a position he will continue to hold.
Previously Mr. Block served as Assistant Director for Intergovernmental and Public Affairs for the New York City Independent Budget Office from 1996 to 1999 and was Deputy Director for Intergovernmental Relations at the federal Corporation for National and Community Service from 1994 to 1995. He was Assistant to the Mayor of the City of New York from 1990 to 1993 and a Special Assistant to the Manhattan Borough President from 1986 to 1989.
Mr. Block is a member of the Board of Directors of the Hebrew Free Burial Association and the Community Alliance for Jewish-Affiliated Cemeteries. He is the Mayor's Representative on the Board of Trustees of the NYC Museum of Jewish Heritage—A Living Memorial to the Holocaust. Mr Block represents the World Jewish Restitution Organization on foundations in Poland and Lithuania addressing Jewish communal property restitution. He received a B.A. from Columbia University and a J.D. from Brooklyn Law School.
The American Zionist Movement, based in New York City, is composed of organizations and individuals representing a broad array of Zionist perspectives and engaging in a variety of philanthropic, educational and advocacy activities on behalf of Israel and the Jewish people. In this capacity, the AZM carries out activities and programs in the US in cooperation with the World Zionist Organization and represents American Zionists within the National Institutions of Israel. AZM strives to provide services and programming for member organizations, as well as serve as a catalyst for new Zionist ideas, a convener of Zionist discussions, an incubator of new initiatives and is committed to the providing of quality Jewish and Zionist education to the next generation.