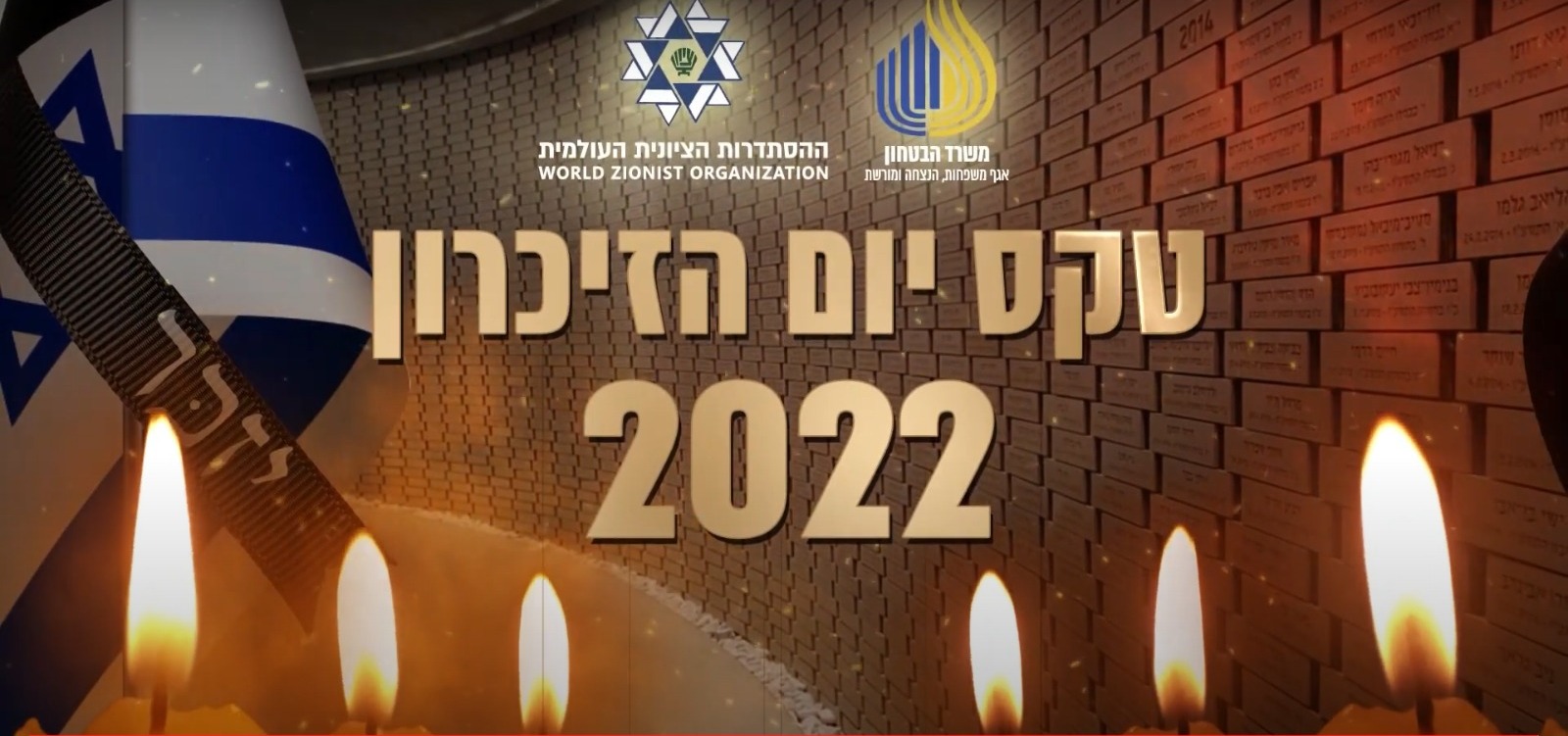 Yom HaZikaron Ceremony
The World Zionist Organization and the Ministry of Defense's Department of Families and Commemoration have joined together to actualize the vision of the State of Israel, which seeks to honor and commemorate the victims of the Israeli security forces while preserving its heritage and passing it on to future generations.
We have produced an exciting and special Yom HaZikaron ceremony for you. The ceremony includes an official ceremony, songs by military bands and moving videos.
You can find the ceremony at: https://youtu.be/LIpwLlaci2M