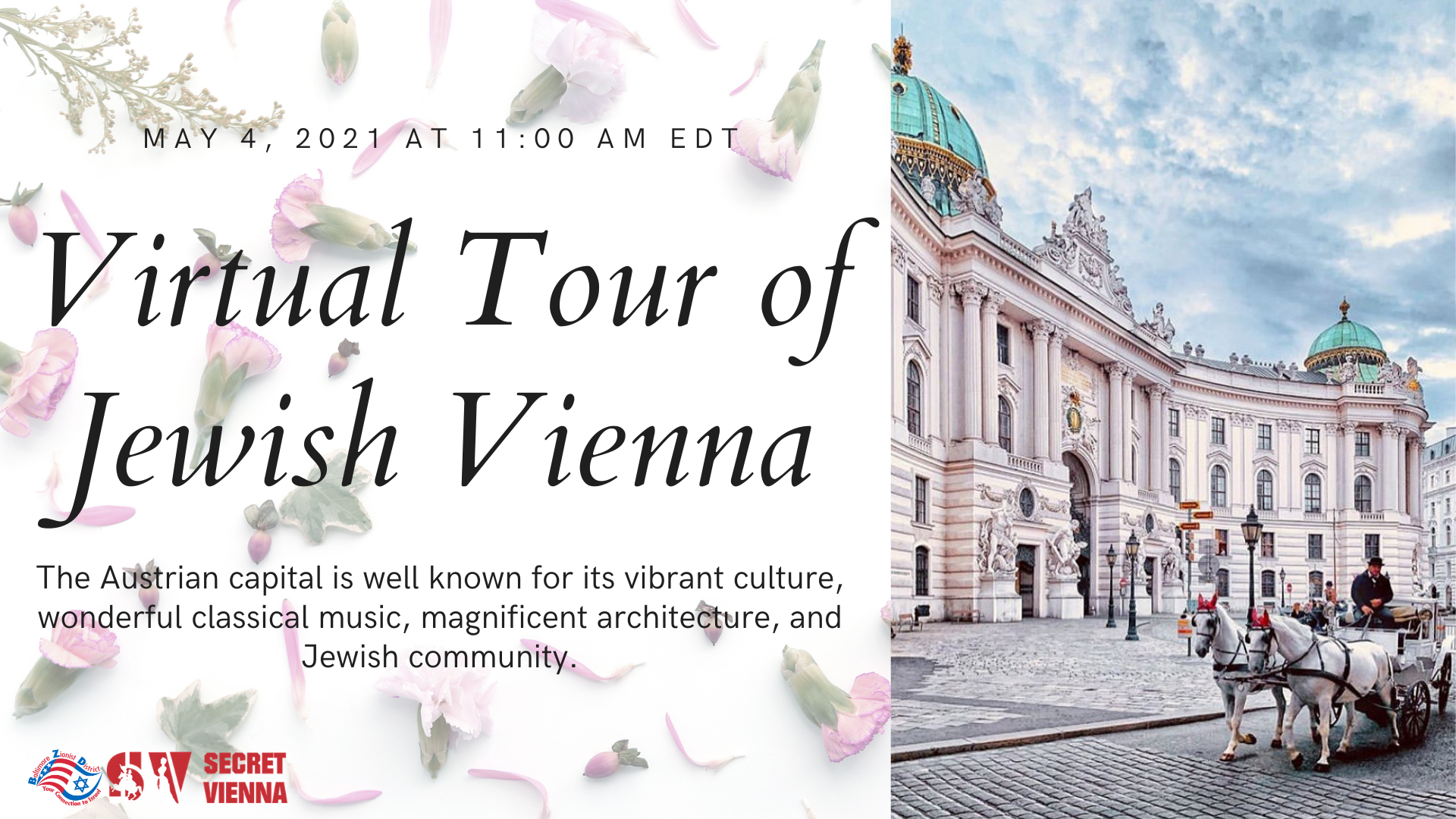 Virtual Tour of Jewish Vienna
Please join BZD and Secret Vienna as we explore Jewish life in Vienna. Vienna is well known as one of Europe's most beautiful and impressive cities. The Austrian capital is well known for its vibrant culture, wonderful classical music, magnificent architecture, and Jewish community. From its early medieval days and up to the present day, Jews lived in the city and contributed significantly to its development. Of course, the story of the Jewish community is a mixed one, full of accomplishments and tragedies.
Sagi Zilbershatz, an Israeli entrepreneur and history lover living and working in Vienna, will take us on a journey in the fascinating city of Vienna. Learn about the life of the Jewish community in Vienna throughout the years and modern-day Jewish life in the town from Sagi's personal stories.
To register: https://us02web.zoom.us/meeting/register/tZclcO6vpzgpEtWeoZwzP-d82YI9dAdGwoU9
Next Event
Date

Mar 16 2021

- Jun 01 2021

Time

8:00 am - 6:00 pm